Attractions along the Salkantay Trek to Machu Picchu
The Salkantay Trek is a hiking in south America and an alternative to the traditional Inca Trail for reaching Machu Picchu. It presents a unique combination of culture and mistic, with preserved proudly by the Peruvian people, and is an amazing adventure and extraordinary natural beauty. Salkantay trekking is set at the highest peaks of Humantay Mountain, where the cold ice of the mountains meets the steamy heat of the Andes. The hike is surrounded by the historic Machu Picchu (National Park and is considered one of the 25 best hikes in the world). Salkantay trek is very diverse and rich geography hike, Andean culture and history. The Vilcanota Mountain range contains two twenty highest mountains in the Americas.
---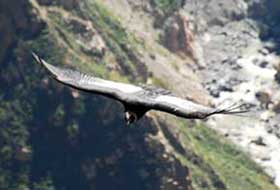 The Natural viewpoint of Condor's Flight is located at Chonta community in Limatambo, Anta - Cusco. Along the trail, you can see natural attractions (landscapes, valleys and sacred mountains) that are located on the right margin of the Apurimac River.
More info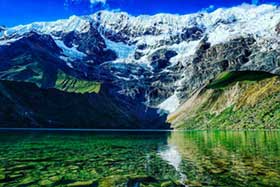 This lagoon formed by the thaw of the Humantay mountain presents a unique landscape of the district of Mollepata (Anta). The Humantay Lake is a place that impacts with its immensity, traces and colors in the landscape, which make it one of the unmissable tourist destinations in the bowels of Peru.
More info
---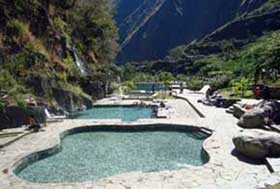 The hot springs of Colcalmayo are a popular destination among travelers who seek a connection to the land and its balance. On your trip to Machu Picchu in Peru, you can take a hot bath, in an impressive environment of abundant vegetation next to a huge river; the place seems out of a fantasy.
More info
Why Salkantay Trek ITEP Eco Travel?
We are travel experts.

Fully customizable Salkantay Trek.

24/7 support from our experts tours.
Contact Us
Testimonials of Our Passengers
---
Please share in
---