Llaqtapata archaeological site
---
---
Llaqtapata is an archaeological site about 5 km (3.1 mi) west of Machu Picchu. The complex is located in the Cusco Region, La Convención Province, Santa Teresa District, high on a ridge between the Ahobamba and Santa Teresa drainages.
The site presents walls with niches. It is located on some ravines. From this place you have a view towards Machu Picchu and Huayna Picchu.
---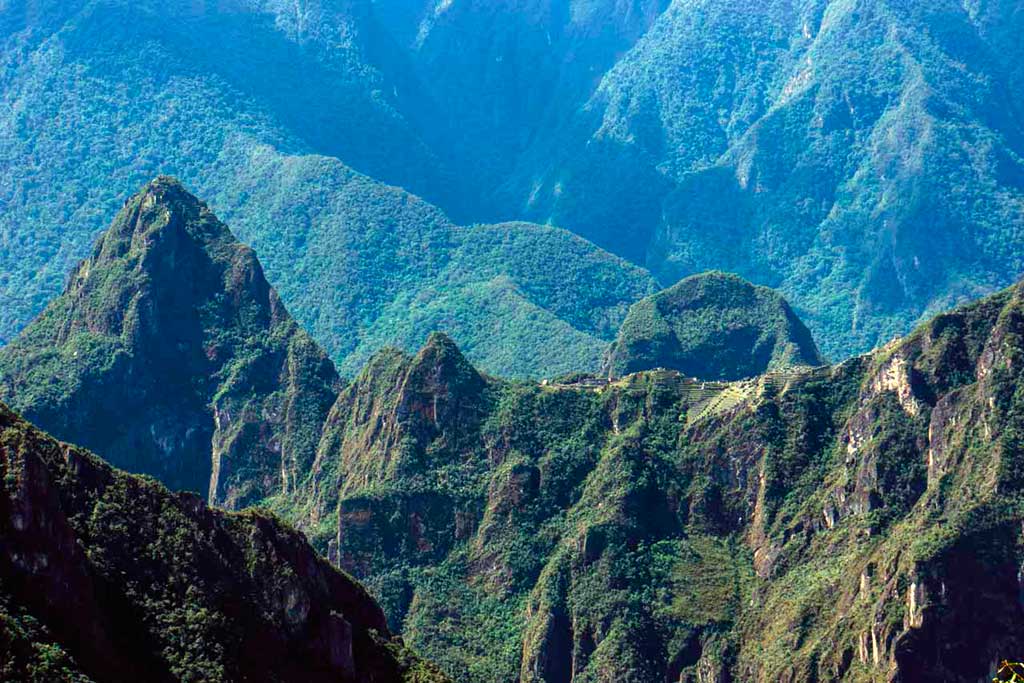 ---
Llactapata is a beautiful place from which one can contemplate one of the greatest dramas of the Andes and reflect on how little we know about the complex intellectual world of the ancient Peruvians.
It is located in a small chain of ravines, near the top of a steep slope that rises higher than Machu Picchu itself.
Most of the photos we are used to seeing from Machu Picchu are taken from the other side, the north side. Very few people in modern times have seen Machu Picchu from the other side, from Llactapata, where it is appreciated above from the southwest.
For example, the Huayna Picchu, the mound that dominates Machu Picchu in most photographs, is almost insignificant seen from the new angle offered by Llactapata.
---
LLAQTAPATA ON GOOGLE MAPS