Inti Raymi 2019 "Sun Festival" Full day
June 24th
---
---
DURATION: 8:00AM to 4:30PM
This tour starts at 8:00 am, picking you up from the hotel, then we go to the first scene for the ceremony. The ceremony of INTI RAYMI has three different scenes in three different places. It starts at the Qoricancha Palace situated on El Sol Avenue. Then we move on to the main square, the Plaza del Armas, where the second ceremony will be held. Finally, it ends in the most special scene at Sacsayhuaman ( 3 km from Cusco) where we will go by bus.
TRIBUNES ON SAQSAYHUAMAN
The central staging of INTI RAYMI is held in the Sacred main square of Saqsaywaman. They have place tribunes that can acommodate about 3,906 people. All the seats are very confortable for the spectators.The VIP Zone is formed for these 3 tribunes (Orange, Blue and Green) which gives a better view of the ceremony.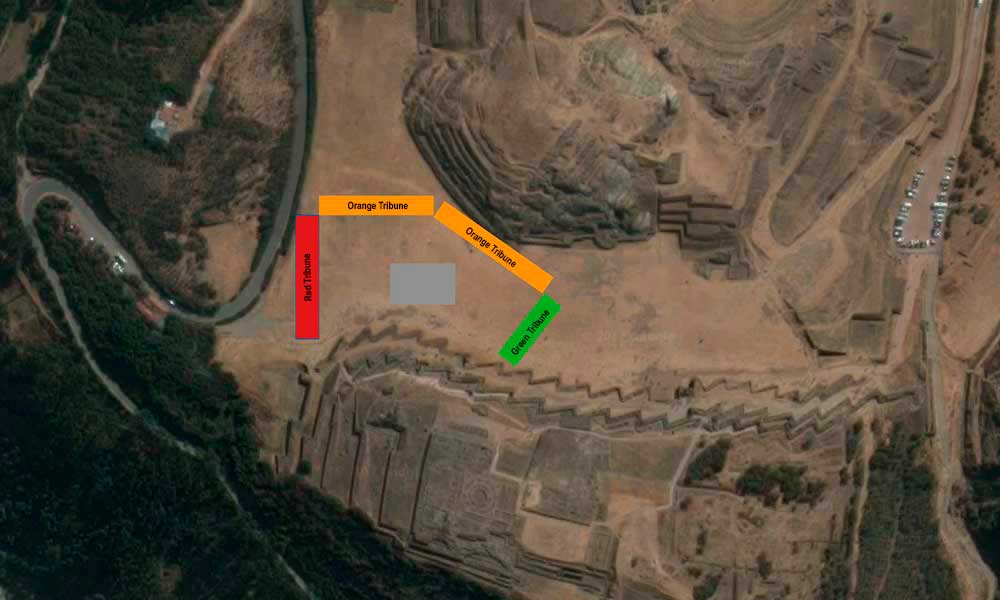 OTHER SERVICES ON SACSAYHUAMAN
EMEFUC offers other necesary services to attend to the INTI RAYMI, VIP confortable seats for the spectator, Higienic Mobil Bathrooms, Fisrt Aid Post and police security which allow you to enjoy this ancestral ceremony.
INCLUDES
Entrance tickets to the VIP tribune (Orange, Blue or Green).
Official tourism guide English / Spanish.
Box lunch.
Bus transportation.
Transfers from all the places.
Pull service (shared with other tourists)
NOT INCLUDES
Entrance to recreational sites, such as "Clubs" "Hot Springs, Amusement Parks"
Others not specified in the Program.
Unscheduled meals.
NOTE
To send you all the information about how to book please email us and we will respond as soon as possible by sending all the necessary information and / or answering your concerns.
Information Details
June 24th (please check availability in our groups).
3350 - 3700 m. / 10991 - 12139 ft.
Cusco, City Tour, Temple of Qorikancha, Sacsayhuaman, Cusco.
Due to the altitude of the highest point in Sacsayhuaman 3700m / 12139ft, we recommend a period of at least 1 day for acclimatization in Cusco at 3350m / 10991ft.
Inti Raymi Tour Dificulty LEVEL: BY DAY
DAY 1: easy
Trekking reviews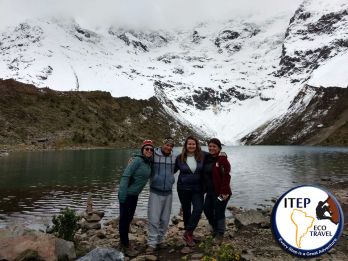 Salkantay Trek
Great Trek! The views were spectacular and worth the hike. If unable to adapt to the altitude the guide will find an alternative option with first aid services at hand. They have vegetarian options for the meals provided. You learn about the culture and the experience is one of a kind! I Will be back to try the other routes! Jorge did a great job!amazing guide.
---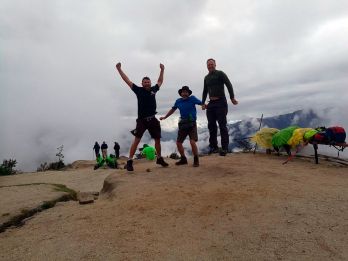 Awesome trek
Good was amazing, we even had cake! Jorge was full of good information and made it great tour
---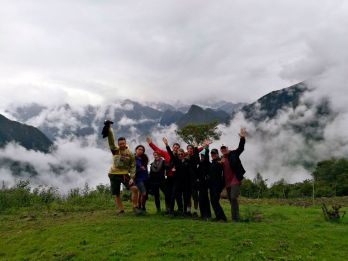 Fantastic Adventure
Did the Private Inca Jungle excursion with some adjusted camping options and loved the areas where we camped (or tried to camp as well). Flexibility is the name of the game in those mountains and this team knows how to handle it. They led a great excursion and taught us a lot about Peru and the Andean Mountains where we were cutting through. All good things for this company! Awesome adventure.
---