Chonta - Canyon of Condor
---
---
The "Canyon of Condor" is located in the Chonta community of the district of Limatambo in the province of Anta - Cusco.
To get to this natural viewpoint, which is located more than 3 thousand 400 meters above sea level (3400m ASL), there is an hour walk from the community of Chonta.
Along the trail, you can see natural attractions (landscapes, valleys and sacred mountains) that are located on the right margin of the Apurimac River.
Finally, you reach the Huaco Viewpoint where you can observe the majestic flight of the Andean condors in their natural state.
The visitor can also enjoy the impressive natural paradise of the Apurímac River valley, considered the largest in South America.
---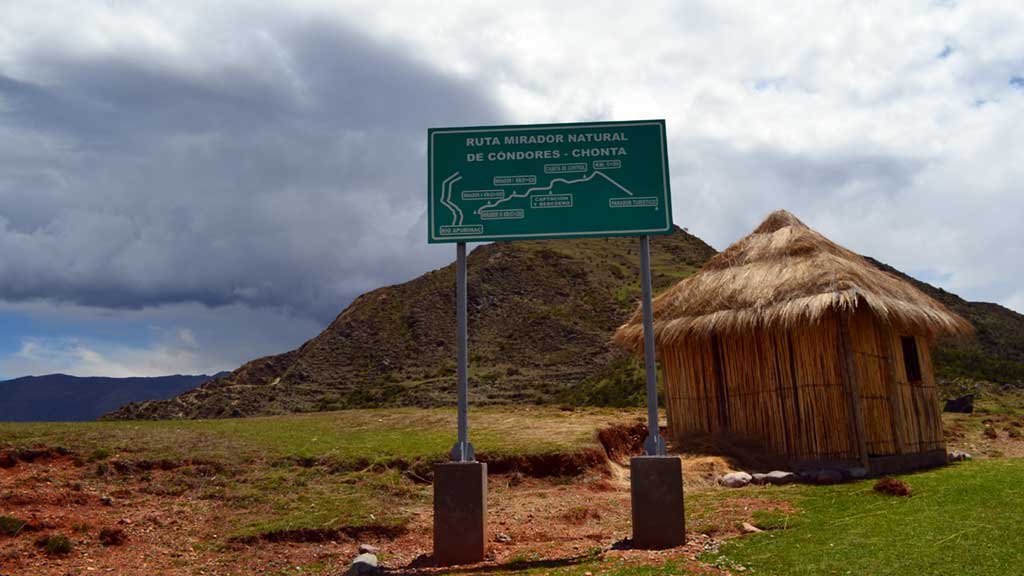 ---
From the viewpoint of the condors, other birds can be seen, such as eagles, hawks, deer, Andean foxes, vizcachas, among others.
---
CHONTA CANYON ON GOOGLE MAPS