Salkantay Mountain
---
---
Salkantay is the highest peak in the Vilcabamba mountain range, part of the Peruvian Andes. It is located in the Cusco region, about 60 km (40 miles) northwest of the city of Cusco.
Salkantay proximity to Machu Picchu makes trekking around it an alternative to the Inca Trail; this is known as the Salkantay trek.
The name Salkantay is from sallqa, a Quechua word meaning wild, uncivilized, savage, or invincible, and was recorded as early as 1583. The name is thus often translated as "Savage Mountain".
---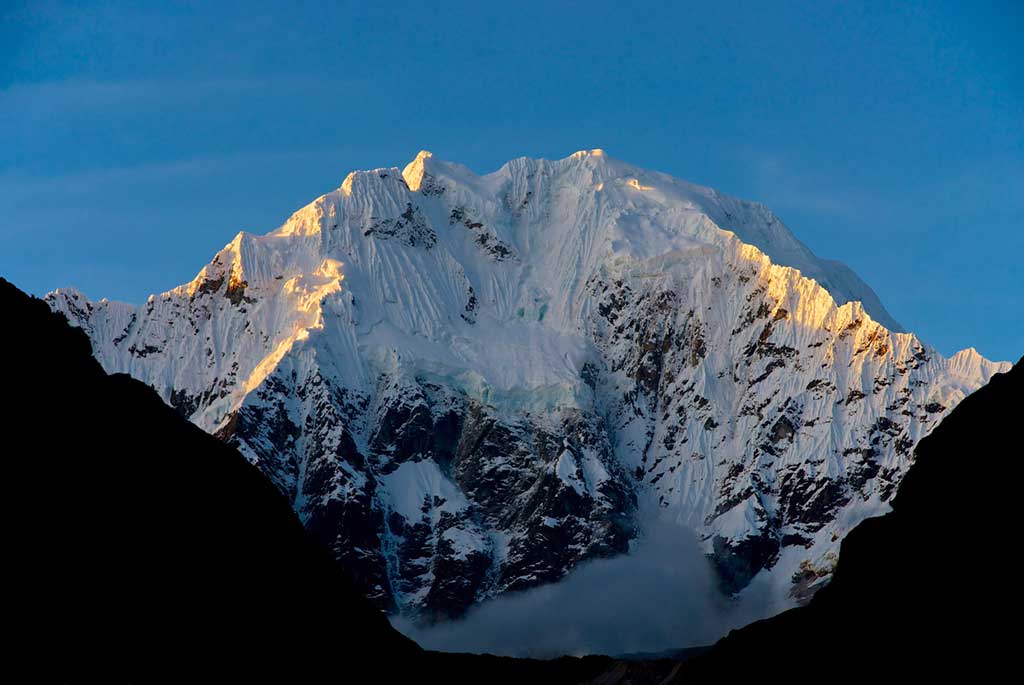 ---
Salcantay is a large, steep peak with great vertical relief, particularly above the low valleys to the north, which are tributaries of the Apurimac and Vilcanota Rivers.
The standard route on the mountain is the Northeast ridge. Accessing the route typically involves three days of travel from Cusco. The climb involves about 1,800 m (5,900 ft) of vertical gain, on glacier, snow, ice, and some rock.
---
SALKANTAY MOUNTAIN ON GOOGLE MAPS