Salkantay Trek Map to Machu Picchu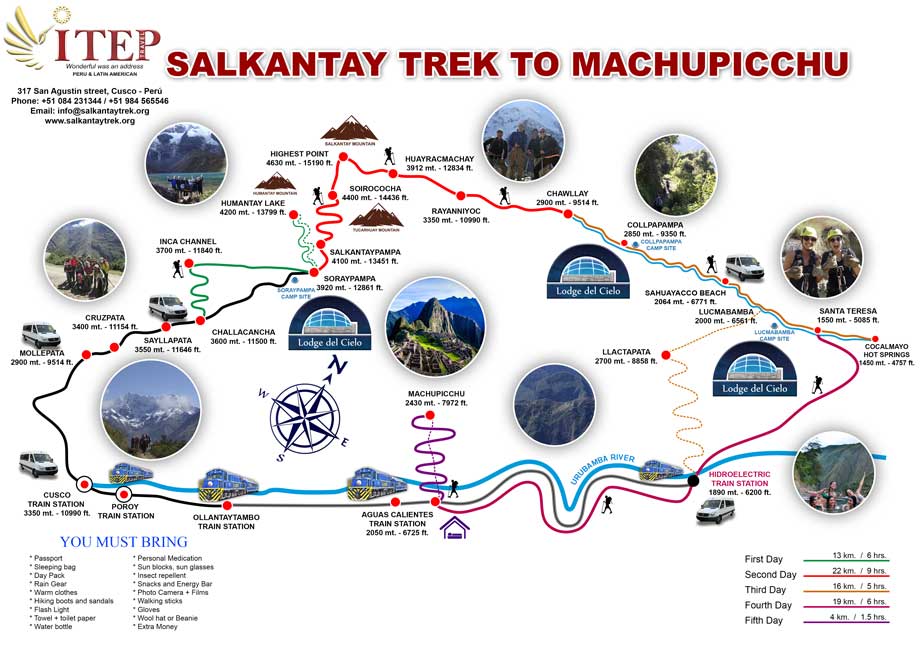 Salkantay Trek Map shows the great alternative to the Inca Trail. Going this route, you'll be able to visit some of the most beautiful places in the Andean jungle and see the snow covered Salkantay Mountain (altitude is 6372 m). You will have the opportunity to see beautiful landscapes with a variety of endemic flora and fauna and stop by part of the Inca trail, Llactapata, which is an enclosure built on the mountain facing Machu Picchu.
The Salkantay Trek to Machu Picchu, the most popular destination in South America! It presents a unique combination of culture, with preserved proudly by the Peruvian people, and is an amazing adventure and extraordinary natural beauty. This walk is set at the highest peaks of Salkantay and Humantay Mountain, where the cold ice of the mountains meets the steamy heat of the Andean jungle. This route is surrounded by the historic Machu Picchu National Park and is considered one of the 25 best hikes in the world. This trail is very diverse and rich geography hike, Andean culture and history. The Cordillera Vilcanota contains two twenty highest mountains in the Americas.
---
Salkantay Trek route on Google Maps
Click to see Salkantay Trek Route to Machu Picchu on Google Maps
Why Salkantay Trek?
We are travel experts.

Fully customizable Salkantay Trek.

24/7 support from our experts tours.
Contact Us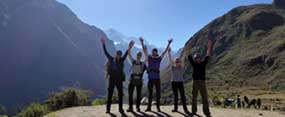 View Details
Please share in
---