Social Responsability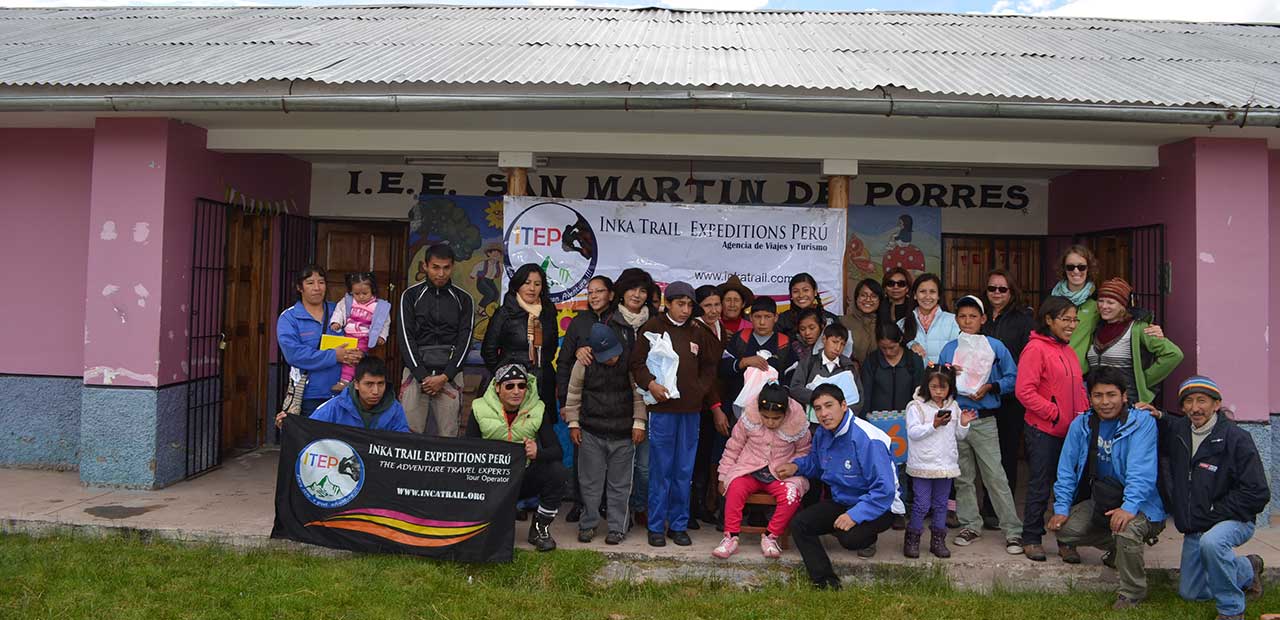 Choosing ITEP Eco travel, you help to make our world a little bit better!!!
Don't just see our world, enjoy it and make it better.
"The activist is not the man who says the river is dirty. The activist is the man who cleans up the river."; - Ross Perot
We know our Planet Earth is an amazing place, but it's far from perfect, ITEP Eco Travel is trying to do the rigth things to keep our World better for all of us and those that are not considerate.
When you travel with us, you help our Inka Fundation and you're giving back as much – if not more – but important for all of us!!!
ITEP Eco Travel is a social enterprise, which means the social value of what we do is going back to the destiny that your are visiting.
Our sustainability program "Fundación Inka" Code of Ethics for Tourism to promote responsible and sustainable tourism in those destinations where we operate, minimizing actions that may generate a climatic change, aiming for the welfare of our employees, clients, partners, providers and the community.
With our Fundación Inka you are supporting the local entrepreneurs,small businesses strengthens communities, raises the overall quality of life, and ensures that the places you love will continue to be loved, Teaching students to be environmental stewards, Together with your support, we transform local orphanages into homes, provide clean water and quality healthcare, and fund scholarships for education.
We try to help some children experience difficulties in school, ranging from problems with concentration, learning, language, and perception to problems with behavior and/or making and keeping friends.
ITEP Travel in investing in the future by directing a strong focus on sustainable tourism projects and practices. Our objectives are to set in place responsible practices that will have a minimal impact on the environments and communities in which we work while at the same time ensuring our clients enjoy a memorable trip.
There are many reasons to choose ITEP Eco Travel, but the most important reason is that you can engage in a better world.
Please visit our web site:
www.fundacioninka.com
If you, Institution or Community needs our support:
Contact us to info@fundacioninka.com.