Huchuy Picchu Sacred Mountain
Huchuy Picchu is a new hiking route, it is offered to all visitors in Machu Picchu, just 50 meters above the Inca citadel
---
Huchuy Picchu: A small summit of Huayna Picchu
---
Huchuy Picchu proviene of the Quechua language that significance "Little Mountain", ubicate to 1 kilometre is a one of the three summits that surround the citadel of Machu Picchu and is part of the Huayna Picchu mountain, it is between 2,497 m.s.n.m.
To get to the top of Huchuy Picchu is necessary acquire to ticket with the route "Machu Pìcchu with Huchuy Picchu" and can appreciate a view panoramic of the citadel.
Huchuy Picchu is a small summit that have one stretch of flat trails and ladders of rock, the mountain offers us andean landscape with variety of vegetation and sounds of bird songs, the varied native flora where the Wiñayhuayna orchid stands out, characteristic by its varied color tones and its resistance to cold, it is one of the views that we will be able to observe throughout the trail.
The hiking route to get to Huchuy Picchu takes approximately one hour and the entry point is the same one where you go to Huayna Picchu, through a detour of stairs made of stone we will reach the top where we will observe the nature and the charm of this mountain and the entire destination. Being an uphill it is considered a route with moderate difficulty, however the return becomes easier and the return section can be done in less time depending on the physical conditions of each visitor.
---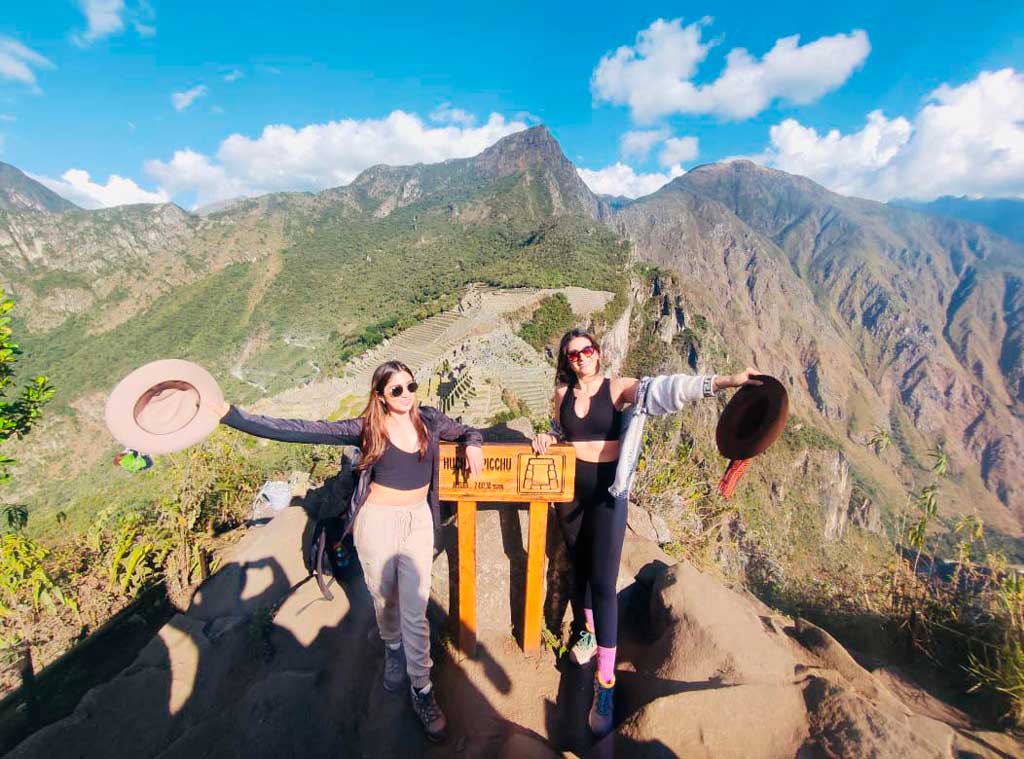 ---
By acquiring the ticket of Machu Picchu with Huychuy Picchu, we have guaranteed the visit to both archaeological sites and the coast of ticket is the same to see the citadel, there is a limit capacity of 200 people to day to enter and the entrance hours start from 6:00am to 2:00pm, with an hour of travel for each time, so it is necessary to purchase your ticket in advance if you want to do this route..
Machupicchu with Huchuy Picchu, allow us realize the circuit 4, route that makes us know the principal constructions such as the Sacred Rock, the Temple of Sun, the Temple of Condor, the mirrors of water, the water sources, the house of Inka and others incas structure incas, the ideal time or perfect station to visit it is in the months of the dry season considering from the months of April to October.
---