Current Machu Picchu and Huayna Picchu Regulations and Procedures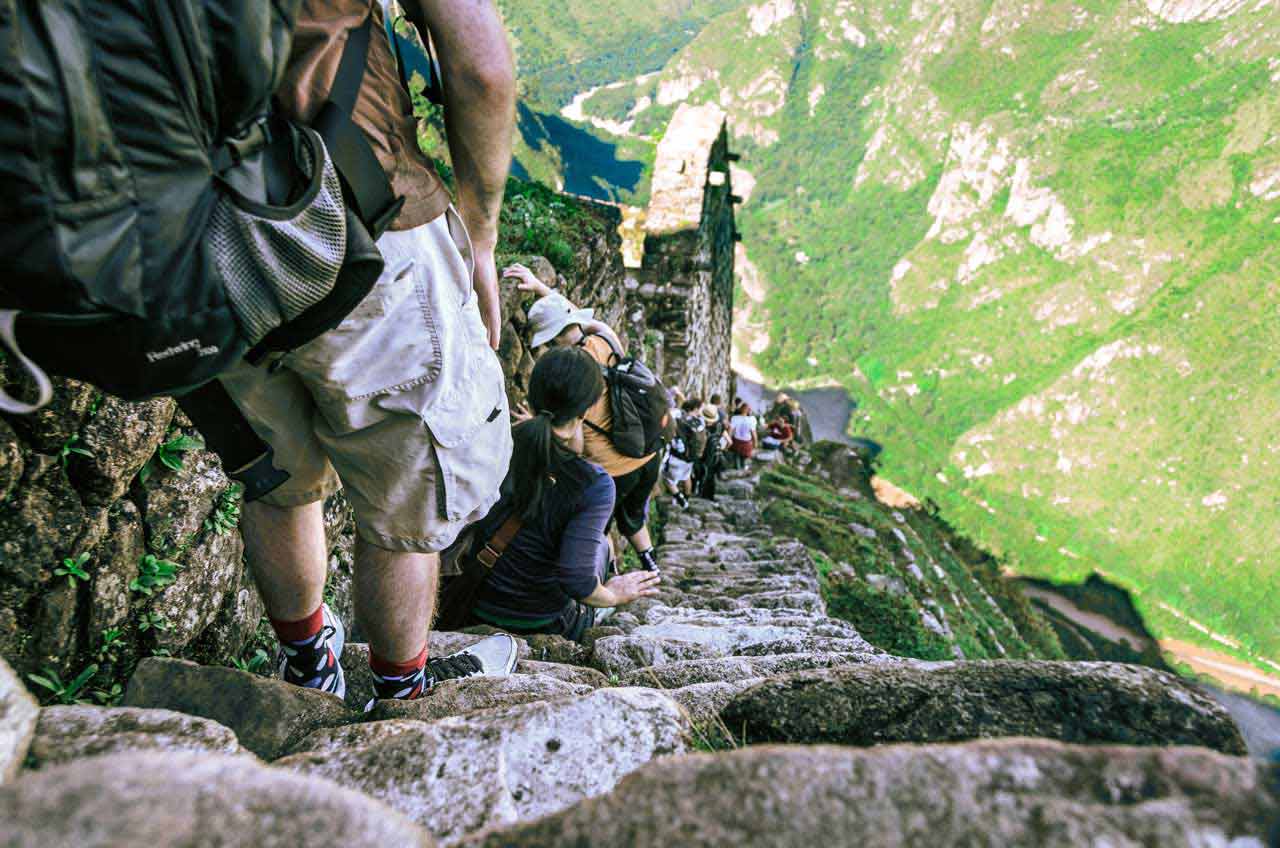 The rules and regulations controlling Machu Picchu are continually changing and it is important to be aware of the issues detailed in this document before embarking on your adventure to Peru.
Machu Picchu regulations
Starting from July 2017, it is mandatory for visitors to Machu Picchu to enter with an authorized tour guide and their group.

With the new 2021 regulations, there are 8 different session schedules for visiting Machu Picchu:
1st. from 06:00a.m. to 07:00a.m.
2nd. from 07:00a.m. to 08:00a.m.
3rd. from 08:00a.m. to 09:00a.m.
4th. from 09:00a.m. to 10:00a.m.
5th. from 10:00a.m. to 11:00a.m.
6th. from 11:00a.m. to 12:00p.m.
7th. from 12:00a.m. to 13:00p.m.
8th. from 13:00a.m. to 14:00p.m.

There are limited numbers of entrance tickets for each session.
You have the full hour to enter the archaeological site.
An entry ticket to Machu Picchu is valid for 4 hours.

Booking policies
Inka trail Expeditions Perú by salkantaytrek.org policy for all Inca Trail bookings is: Bookings made 95 days or more before the Inca Trail portion of any Adventure should proceed without any issue if we receive the following pieces of information:
Full name (exactly as it appears on the passport)
Date of Birth
Nationality
Passport Number
Date of Passport Expiry - Must be valid for at least 6 months past the date of travel.
Important Note
The passport number and name that is submitted to Inka Trail Expeditions Perú at time of confirmation, will be used to purchase the Machupicchu and Huaynapicchu or Inca Trail permit.
This passport number and name will be used to identify yourself as you enter the checkpoint at the start of the trail and throughout the hike. If this information does not match the information you have submitted at time of confirmation, then you will be denied admission to the Inca Trail. Please note that these rules and regulations are strictly enforced by the governing bodies of the Inca Trail in Peru and are out of the control of Inka Trail Expeditions Perú, meaning no exceptions can be made.
If you are denied access on the Inca Trail, Machupicchu or Huaynapicchu, Sacred Valley as a result of providing incorrect or invalid information, cost of accommodation and other services during this time will be the responsibility of the individual and not Inka Trail Expeditions Perú.
---
Machu Picchu Circuits
Only the ticket that indicates "Llaqta of Machu Picchu" allows you to choose one of the four established circuits. The ticket that includes the Waynapicchu or Huchuypicchu mountains only allows you to visit circuit 4 and the ticket that includes the Machupicchu mountain only allows you to visit circuit 3.
Read more in Machu Picchu circuits