Short Inca Trail To Machu Picchu in 1 day
---
ITINERARY
End of our Services
RESERVATIONS
For availability of spaces for this service, please contact us info@salkantaytrek.org and we`ll send you detailed information, prices, terms and conditions.
Please keep in mind that significant price reductions are available for groups. All our tours are fully guaranteed, departure every day. Contact us for more information for the tour that you are choosing, or to begin customizing your own itinerary. recommendations:
"ITEP Eco Travel is a tour operator travel agency in Peru and the city of Cusco, We really know what we do and offer, We are well managed, with several offices in Peru and a long list of travel destinations, offering all travel alternatives in Perú, from family trips, honeymoon trips and luxury travel, including adventure tours and exploring trips to the jungle, for almost any budget"
NOTE: ITEP Eco Travel, specializes in organizing the ideal travel plan to Peru, with hotels and destinations that you choose, because we have all confidential and promotional rates. For guidance on how to organize your custom package. Please write us.
Trekking reviews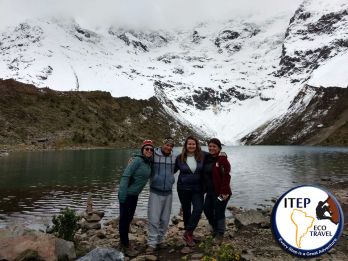 Salkantay Trek
Great Trek! The views were spectacular and worth the hike. If unable to adapt to the altitude the guide will find an alternative option with first aid services at hand. They have vegetarian options for the meals provided. You learn about the culture and the experience is one of a kind! I Will be back to try the other routes! Jorge did a great job!amazing guide.
---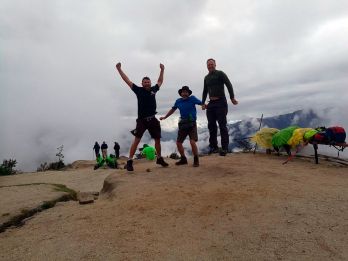 Awesome trek
Good was amazing, we even had cake! Jorge was full of good information and made it great tour
---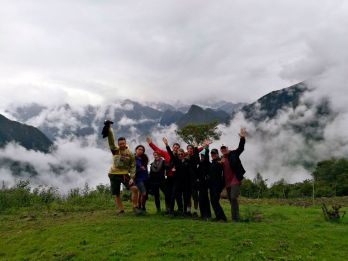 Fantastic Adventure
Did the Private Inca Jungle excursion with some adjusted camping options and loved the areas where we camped (or tried to camp as well). Flexibility is the name of the game in those mountains and this team knows how to handle it. They led a great excursion and taught us a lot about Peru and the Andean Mountains where we were cutting through. All good things for this company! Awesome adventure.
---