Cusco City Tour
"Half day" 5 hours
Mornings: 08:30 x 05 hours
Afternoons: 13:30 x 05 hours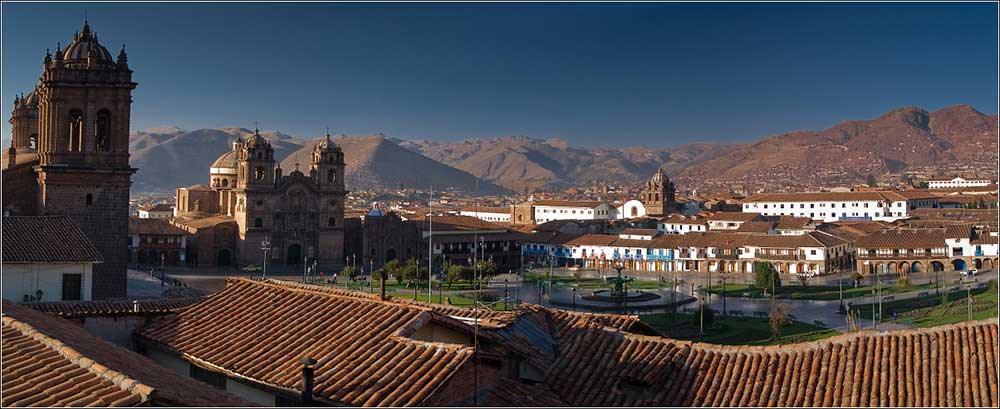 ---
OUR ITINERARY
08:30 or 13:30 pick up from your hotel.
09:00 or 14:00 beginning of your excursion.
Temple of Koricancha
It was the Main Temple of the Incas where Sun God is worshiped, About the engineering used in the construction of this place, its walls were covered with gold and in its mean terraces there were sheets of animals in gold made in natural size, which also kept over there mains of the Incas and their wives who in ever ruled these lands which were embalmed, chronicles indicate that these seemed to be alive.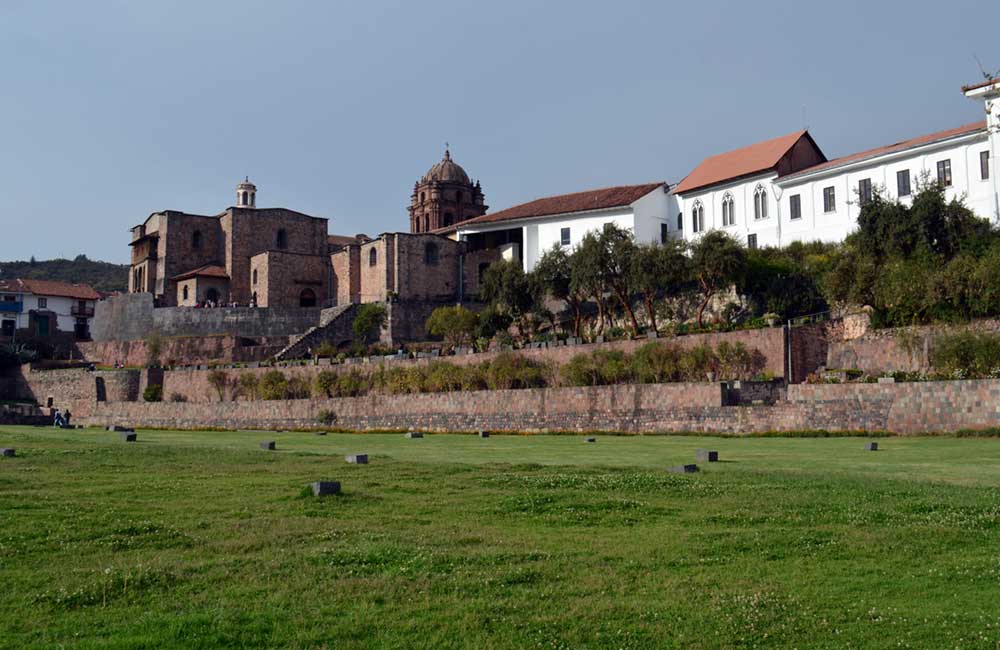 ---
Fortress of Sacsayhuaman
(Head of the great Puma)
The city of Cusco was in the form of a Puma and the exactly Head was Saqsayhuaman. It is 3 km from the city of Cusco. The Temple has impressive monumental and magnificent stone architecture, also known as "la Casa del Sol" Annually on 24 June is here where is performed the ancestral ritual of Inti Raymi.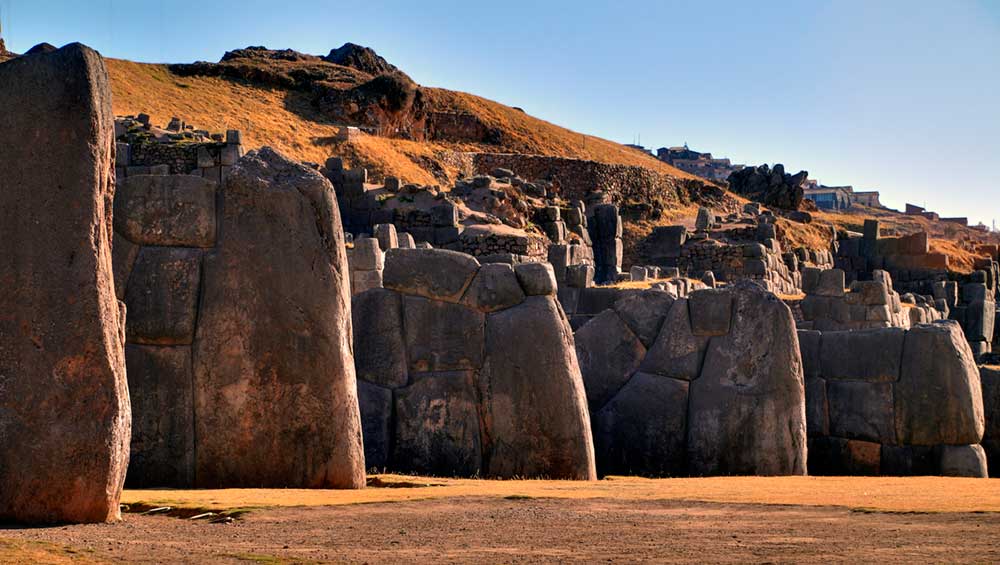 ---
Temple of Q'enqo
(Temple of the Pachamama or Mother Earth) was a ceremonial temple, there is an amphitheatre where sacrifices were made on a black flame, that every winter solstice "June 21" in the shadow a planned for well-polished bricks, born a natural phenomenon "The Awakening of the Puma" for the Incas was the beginning of the great festival of Inti Raymi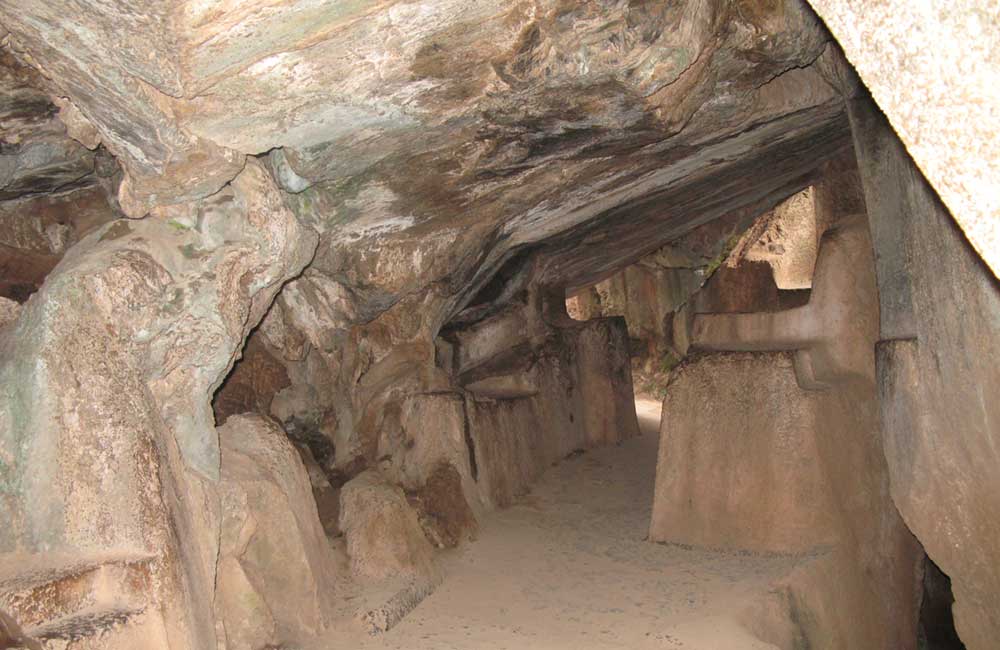 ---
Fortress of Puca Pucura
(Inca Fortress) old tambo, surveillance existed throughout the Empire and along the Inca roads. Also, it was a controlled entry and exit of all those traveling to or from the holy city of Cusco.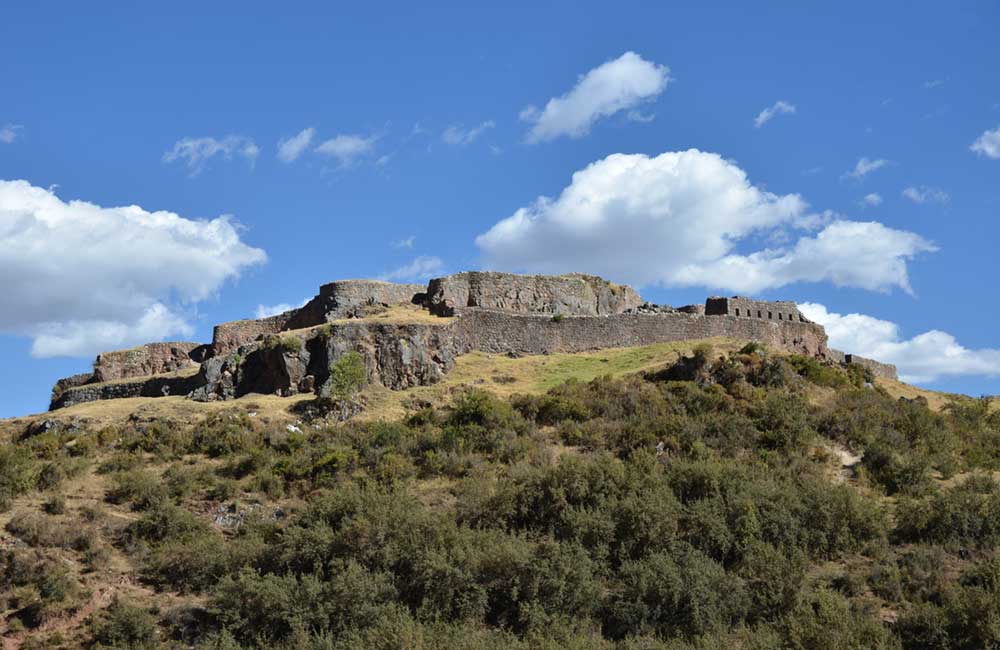 ---
Tambomachay
(Royal baths) at 7 km. from the city of Cusco is a ceremonial place of worship for the water, its wings are named sources of water that exist on the site. Also is believed to be resting place of the Inka.
6:30 p.m. return to Cusco leaving you in your hotel or in the beautiful (mean square) Plaza de Armas.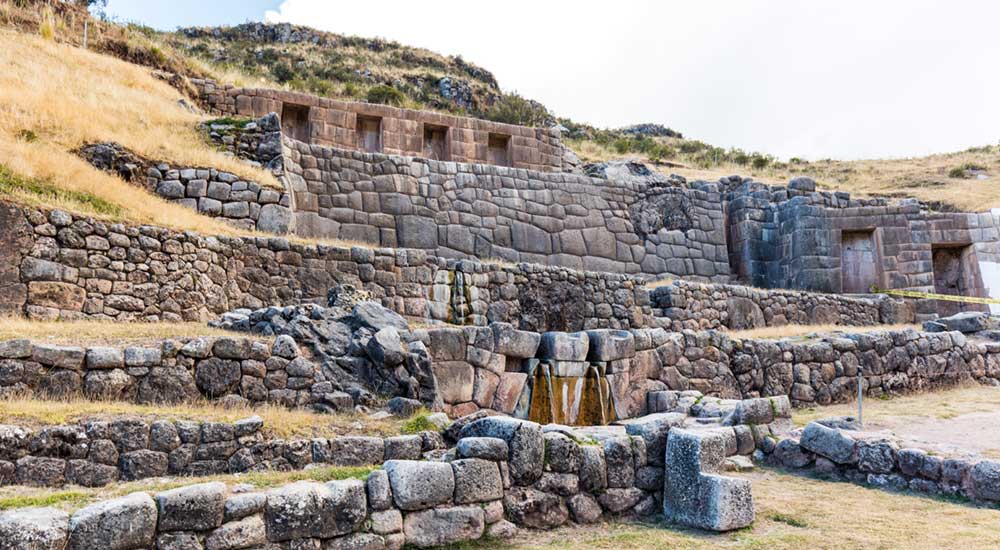 ---
End of our services
Includes
Transfers from and to your hotel.
Personal assistance along your tour.
Entrance fees to all touristic attractions
Touristic Bus with insurance SOAT
Professional bilingual guide (English - Spanish) along your excursions.
City tour included the visit of
Koricancha "mean Inka temple" and 04 amazing's Inka temples out the city of Cusco
Saqsayhuaman, Qenqo, Pucapucara and Tambomachay
Not Included
Entrance to recreational sites, such as "Clubs", "Waters Springs, Amusement Parks"
Unscheduled Meals.
Others not specified in the Program*
Trip Details
CCT1
5 hours
Every day of the year (please check availability in our groups).
3350 - 3700m. / 10991 - 12139 ft.
Temple of Korikancha, Fortress of Sacsayhuaman, Temple of Qenqo, Fortress of Pucapucara, Royal baths of Tambomachay.
- Daily departures are available along the year
- All private service departure dates are adapted to your request any day you choose.
Preparation prior the Tour
Due to the altitude of the highest point in Fortress of Sacsayhuaman we recommend a period of at least 1 days for acclimatization in the city of Cusco at 3350m/10991ft.
Cusco City Tour Dificulty Level: By day
DAY 1: easy