Climbing the Salkantay Mountain in 6 days
---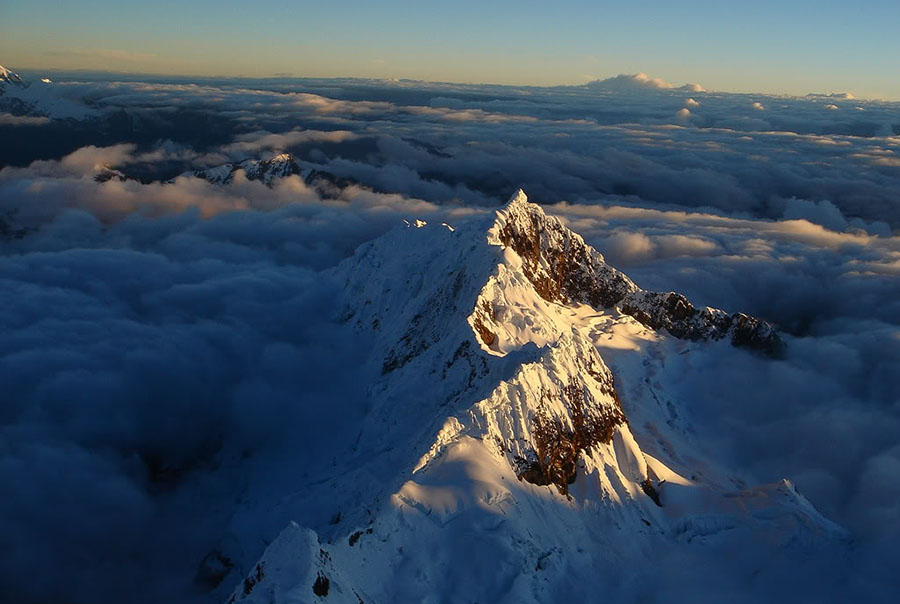 ---
The Great Apu Salkantay "Salkantay god" is one of the hardest mountains to climb in the region. Salcantay was first climbed in 1952 by a French-American expedition.
The name Salkantay is from sallqa, a Quechua word meaning wild, uncivilized, savage, or invincible, and was recorded as early as 1583. The name is thus often translated as "Savage Mountain".
For the Incas, "Apu" mountain gods are associated with high peaks that govern the wild plants and animals, crops and herds, waters, and people in the surrounding region. These beliefs persist in the region today, and communities address to the mountain gods their pleas for good weather and abundant crops and flocks, while individuals look to them for good health and increased prosperity.
Salcantay in the east of Cusco is considered to be the brother of Ausangate another mountain in the south of Cusco, and the two are thought to be equally powerful and the fathers of all the other mountains. Ritual specialists in the area today go to one or the other for their spiritual empowerment.
CLIMBING THE SALKANTAY MOUNTAIN
The route to base camp crosses two passes, one at Incachillaska (5,100m) and the other at Abra Palqay (4,700m) on the eastern side of the mountain. Just crossing Abra Paljay is the base camp to climb Salkantay. The easiest route on the mountain is the NE ridge, but it still quite difficult and presents 1,000m of steep, exposed climbing mostly around 70° but there are several steeper sections of 80 - 90°. Salcantay is for mountaineers who want a challenge and wish to climb the most sacred of the Andean summits.
2 people: $1,700 per person "min 02" Technical mountaineering experience is required. You will need cold weather clothing and some type of rain protection clothing. A pair of mountaineering boots is required. You should be in very good physical condition and acclimatized. For acclimatization purposes it is preferable that you have been to 5,500m recently. Cerro Soray (5,446m) may be climbed beforehand in order to help acclimatize. This climb may also be combined with the Salkantay Base Camp to Machu Picchu Trek. Best months: May to September Time required: 6 days Climbing Grade: Difficult The itinerary is as follows:
ITINERARY
Day 1: Cusco - Soray Pampa (3,888m)
---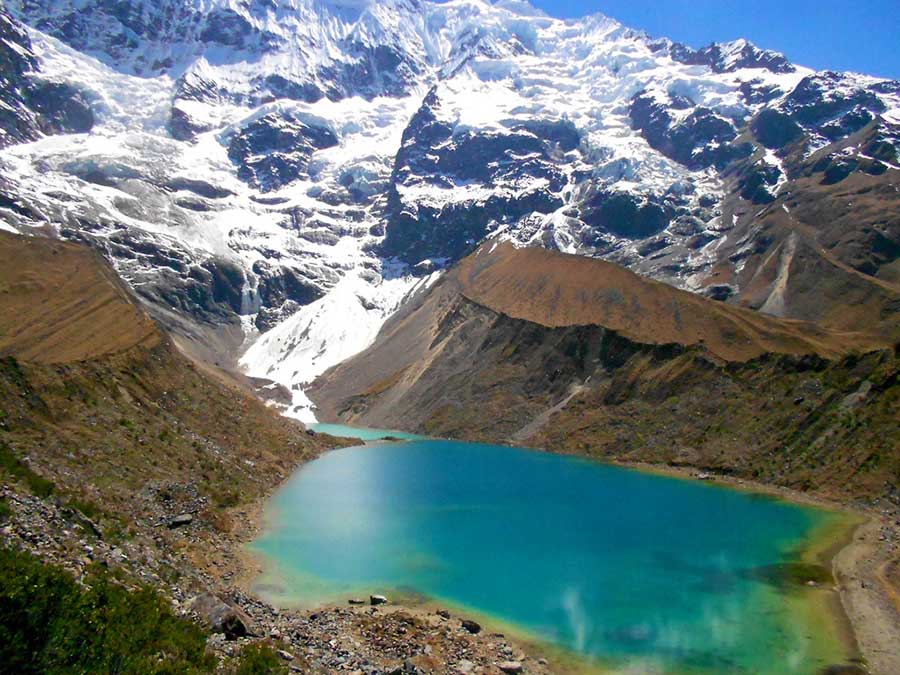 ---
4:30 am private transport to the village of Mollepata and have breakfast. Afterwards we arrive to Soray Pampa (3888m) below the south face of Nevado Salkantay. Camping night.
---
Day 2: Soray Pampa - Abra Inkachillaska (5,100m) - Sisaypampa (4,200m) - Abra Palqay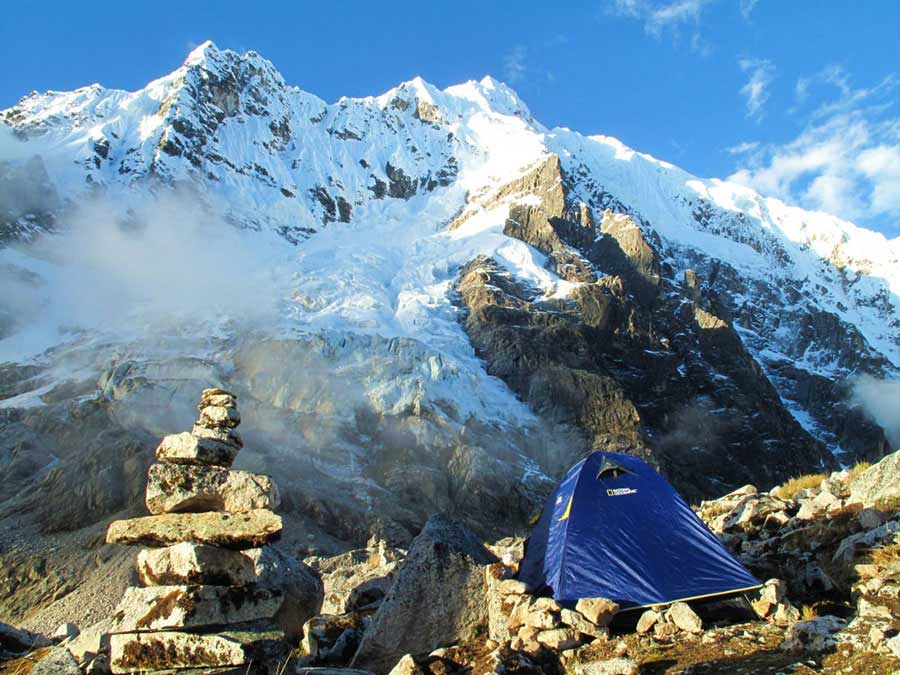 ---
We will have breakfast at 8am and start our trek up to the pass at 5,100m which should take around 4 hours. We may have lunch on either side of the pass depending on our pace and the decision of the group. Arriving at our camp in Sisaypampa (4,200m) around 4pm we can enjoy the last rays of sun before it goes behind the mountain.
---
Day 3: Base Camp (4,641m) - Camp 1 (5,500m)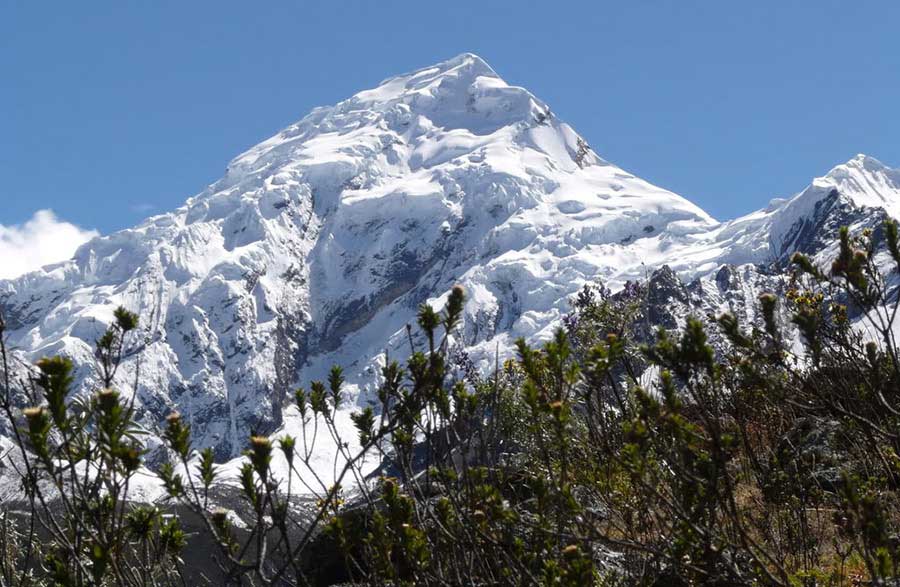 ---
We will awake at 6am and have breakfast at 7. We will leave the camp at 8 and start our climb to Camp 1 on the glacier. There is a bit of rock climbing just before entering the glacier. We should arrive between 12pm and 1pm giving us plenty of time to rest before our alpine start.
---
Day 4: Camp 1 (5,500m) - Summit – Camp 1

---
We will wake up at midnight and leave the tent by 1am. The climb should take about 9 hours in total and then another 4 to get back to Camp 1.
---
Day 5: Camp 1- Sisaypampa (4,200m)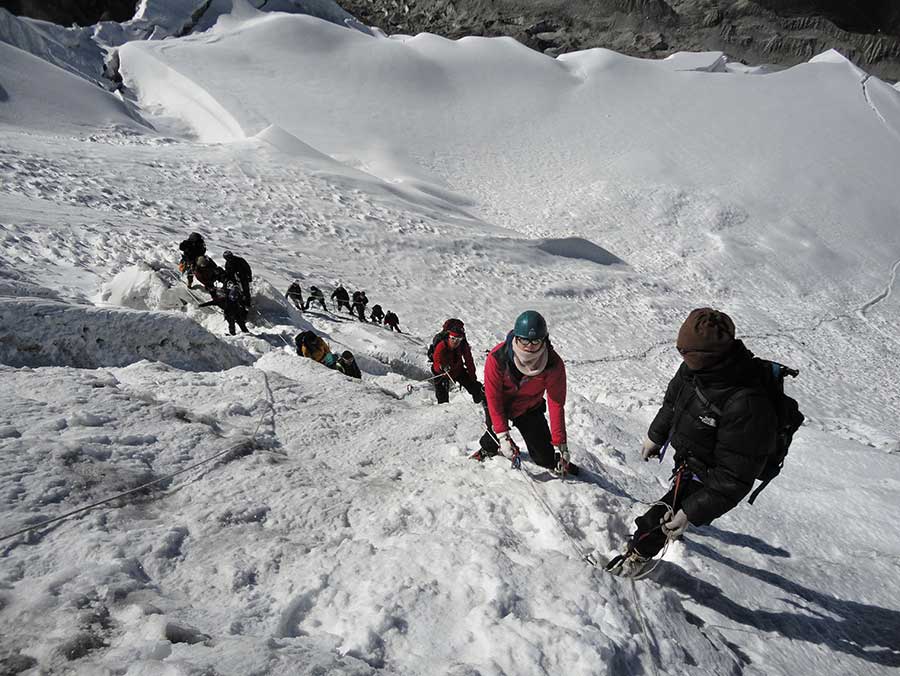 ---
The next morning we will pack up the tent and return to Base Camp for lunch. After lunch we will descend Abra Palqay and Camp in Sisaypampa for the night.
---
Day 6: Sisaypampa - Soray Pampa - Cusco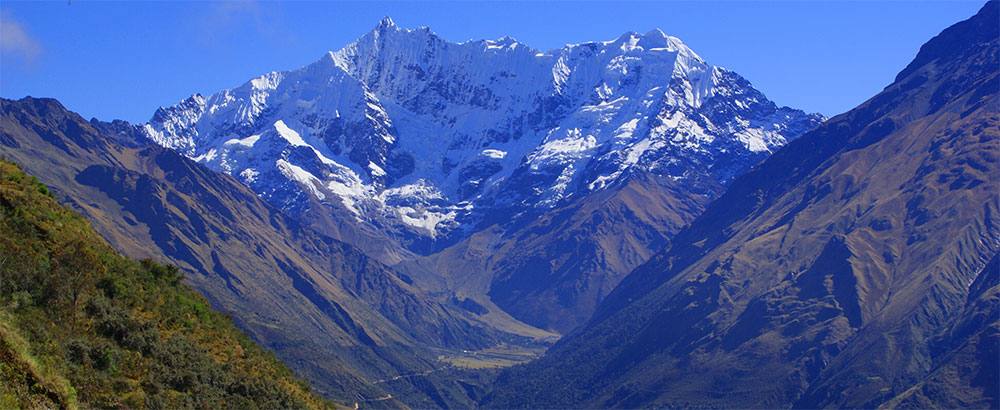 ---
We return to Soray Pampa after about 6 hours of hiking.
End of our Services
INCLUDES
Transfers In / Out
Transportation Cusco-Mollepata. (Start walking)
Professional bilingual tour guide English /Spanish.
1 High Mountain Guide (for groups of 6 or more people)
5 breakfasts, 5 lunches, 4 afternoon snacks, 4 dinners. " Vegetarian (vegan) food on request at no extra cost!
Cook. (Professional)
Drinking water along the Salkantay Trail, only on meal times.
Dining tent with tables and chairs
1st Aid Kit
01 Oxygen Ball
Horses (to carry tents, food and cooking equipment)
Horse men
Quadruple & waterproof Camping tent "02 people only"
01 Sleeping Mattress per person "therma rest"
You will need
Personal mountaineering equipment (helmet, harness, belay device, 2 technical axes, crampons)
Clothing for cold and rain
Mountaineering boots
Headlamp
Sleeping bag
Mattress
Backpack 40-70 liters
Sunglasses
Sunscreen
Some technical or high altitude mountaineering experience is required. More importantly you should be in very good physical condition and acclimatized. For acclimatization purposes it is preferable that you have been to 5,500m recently. Cerro Soray (5,446m) may be climbed beforehand in order to help acclimatize. This climb may also be combined with the trek Salkantay Base Camp
RESERVATIONS
For availability of spaces for this service, please contact us info@salkantaytrek.org and we`ll send you detailed information, prices, terms and conditions.
Please keep in mind that significant price reductions are available for groups. All our tours are fully guaranteed, departure every day. Contact us for more information for the tour that you are choosing, or to begin customizing your own itinerary. recommendations:
" Salcantay Trek Expeditions is a tour operator travel agency in Peru and the city of Cusco, We really know what we do and offer, We are well managed, with several offices in Peru and a long list of travel destinations , offering all travel alternatives in Perú, from family trips, honeymoon trips and luxury travel, including adventure tours and exploring trips to the jungle, for almost any budget"
NOTE: Inka Trail Expeditions Perú, specializes in organizing the ideal travel plan to Peru, with hotels and destinations that you choose, because we have all confidential and promotional rates. For guidance on how to organize your custom package. Please write us.