Classic Salkantay Trek to Machu Picchu in 5 days
---
Salkantay is really exceptional, located less than fifty miles northwest of the city of Cuzco in south central Peru.
---
The Salkantay Trek to Machu Picchu in 5 days is the number one alternative to the Inca Trail and the classic one, with high snow-capped mountains, lowland jungle and a visit to the Inca Jungle. This trek offers a perfect mix of trekking, culture and nature.
Tour: Classic Salkantay Trek to Machu Picchu in 5 days
---
More Trekking photos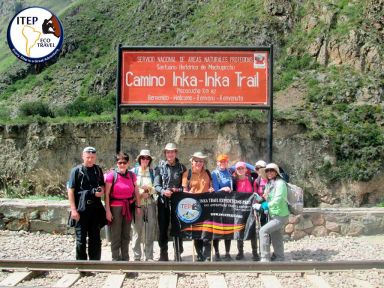 Classic Inca Trail
The Inca Trail got used as a communication system for the Incas to run from one place to another in the humongous Inca Empire which stretched from south Colombia to north of Argentina. There are different Inca trails to hike, but this one is the most famous Inca trail and it will take you from Sacred Valley to Machu Picchu which is one of the Seven Wonders of the World, through beautiful landscapes and different archaeological Inca sites.