TYPICAL DRINKS OF PERU
TYPICAL DRINKS OF PERU
Tourist Destination worldwide, know and enjoy the attractions that Peru offers and the exquisite gastronomy and own drinks that your palate will taste.
Peru is a diverse country, world famous for the wonder of the world. The citadel of Machu Picchu, however, also has a variety of gastronomy and typical drinks, it contains many charming attractions where you can enjoy landscapes with pleasant drinks from the areas where you visit. Peru, the cradle of the Inca civilization, has unique recipes and dishes that accompanied with an exquisite native and traditional drink will lead you to have a unique experience.
In this article we will detail the types of drinks that are presented as traditional drinks, alcoholic drinks and traditional and craft Peruvian beers.
TRADITIONAL BEVERAGES
Among the traditional drinks there are the following:
The Purple Chicha
This drink has purple corn as its primary ingredient, a pre-Hispanic drink of Peruvian origin that is one of the great treasures of the country's gastronomy. For its preparation you need: purple corn, pineapple peels, cinnamon, cloves, lemon and quince or apple. The preparation consists of boiling the purple corn with the peels of the pineapple, apples or quince, placing the cloves and cinnamon, all over low heat. then the liquid is strained and reserved. Sugar is added to taste or sweetener if desired and lemon juice is added to give it a touch of a fresher flavor and a reddish color that attracts the attention of those who try it.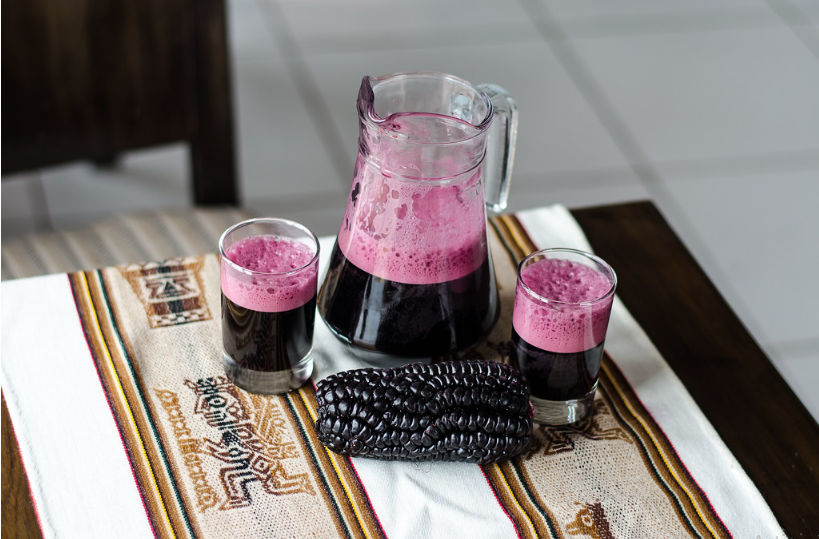 Chicha de Jora
It is another drink based on fermented corn so it has an alcohol content, made from jora (germinated grain of white corn), it has a sweet and sour taste that is traditionally served at festivities and special celebrations, it is even presented in well-known ornamental vases. as "Potas". To prepare this drink, the following ingredients are required, which are jora, blond sugar, Chancaca, cinnamon and cloves.
For its preparation, first the jora is soaked in warm water for approximately 30 minutes, you change the water and put it to soak again, the jora corn is strained and boiled in water, when it starts to boil you must add sugar and chancaca until it dissolves and wait for it to cool down. The chicha is placed in clay pots and filtered. If it is to your liking, you can leave it at rest for days and after the term, strain the sediments again and sweeten again to taste.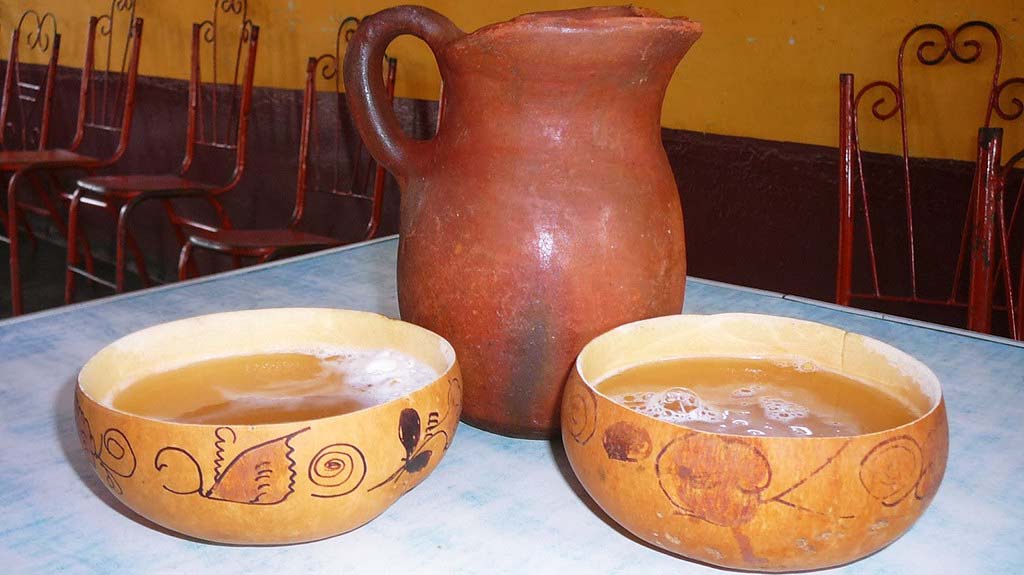 Strawberry
The frutillada is a drink similar to the chicha de jora, only that the addition of strawberries generates a sweetness and a more fruity touch, like the chicha de jora the frutillada is also served in huge glasses called "Caporales", its flavor and preparation are a good companion on hot days. A drink that remains firm since the ancestors.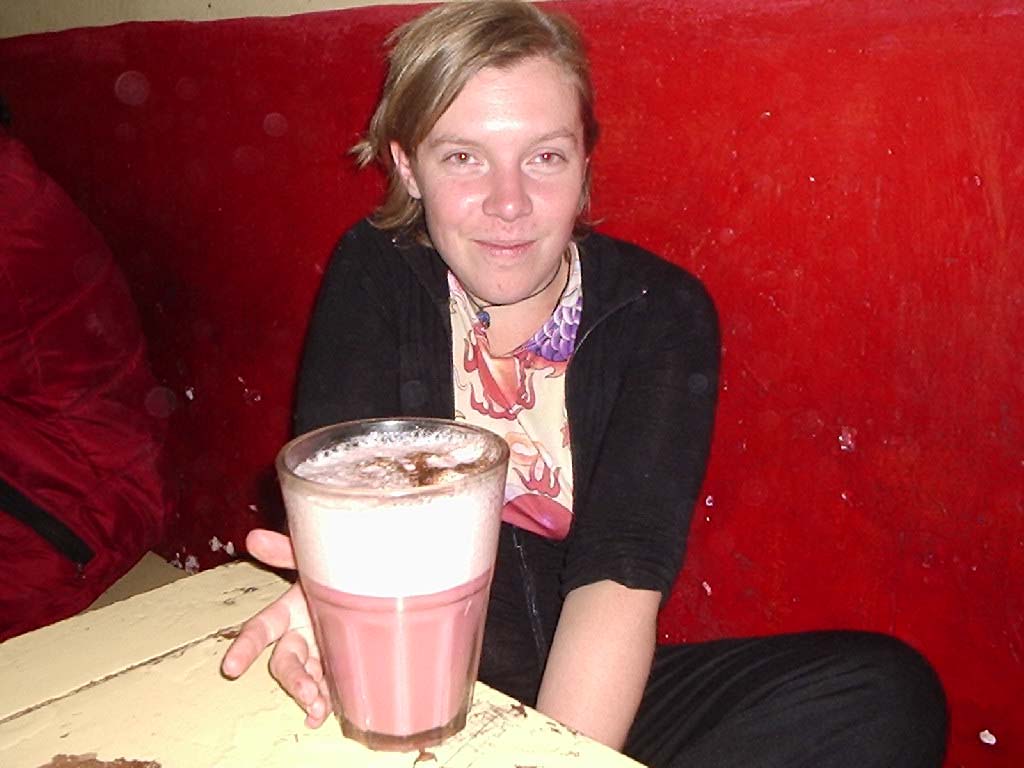 Lemonade
Lemonade is a homemade, natural and easy-to-prepare drink that is offered to accompany any dish or menu. Like the Chicha morada, it is a good accompaniment for the Grilled Chicken and other dishes that are served in the territory. It is prepared with an amount of lemons to your liking if you want to have a concentrated lemonade, in boiled water and adding sugar, you can enjoy this drink fresh and adjust it according to your preference.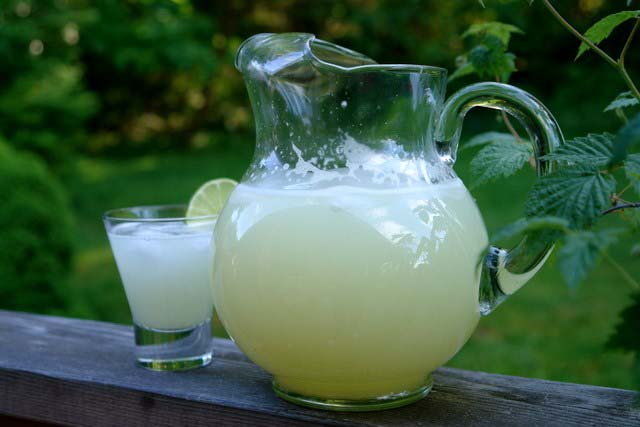 Emollient
The emollient is a traditional drink that contains many herbs such as horsetail, boldo, plantain, alfalfa, flaxseed, cat's claw, aloe or aloe vera, muña, maca, lemon, quince, among others. This drink is usually taken at night or very early in the morning. It has health benefits and medicinal properties because it is made with herbs. Its preparation is based on the combination of different herbs boiled, strained and then served adding cinnamon, honey and other additives according to your taste. A hot drink with a natural and sweet aroma, if you want to try it, there are many street vendors that offer this drink both during the day and at night, especially with more possibilities of being able to drink it at night.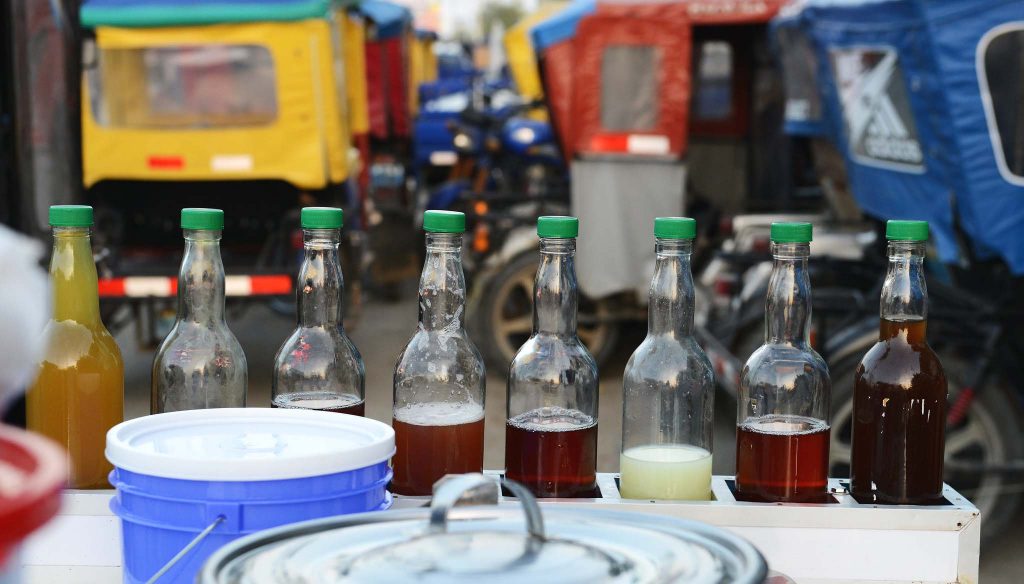 Coca Tea
It has the coca leaf as the main ingredient for its preparation, these leaves are cultivated in the Andes and mountainous areas of Peru. Coca is a plant that contains a set of nutrients, its medicinal and cultural importance make it an ancestral plant. This coca tea is offered upon the arrival of tourists to the city of Cusco, due to the altitude that "Soroche" causes them on many occasions, for this reason it is offered and highly recommended to acclimatize and overcome this evil. You can find this hot drink in hotels, restaurants and even markets, a natural coca infusion that stimulates the respiratory system and helps treat the symptoms of bad altitude.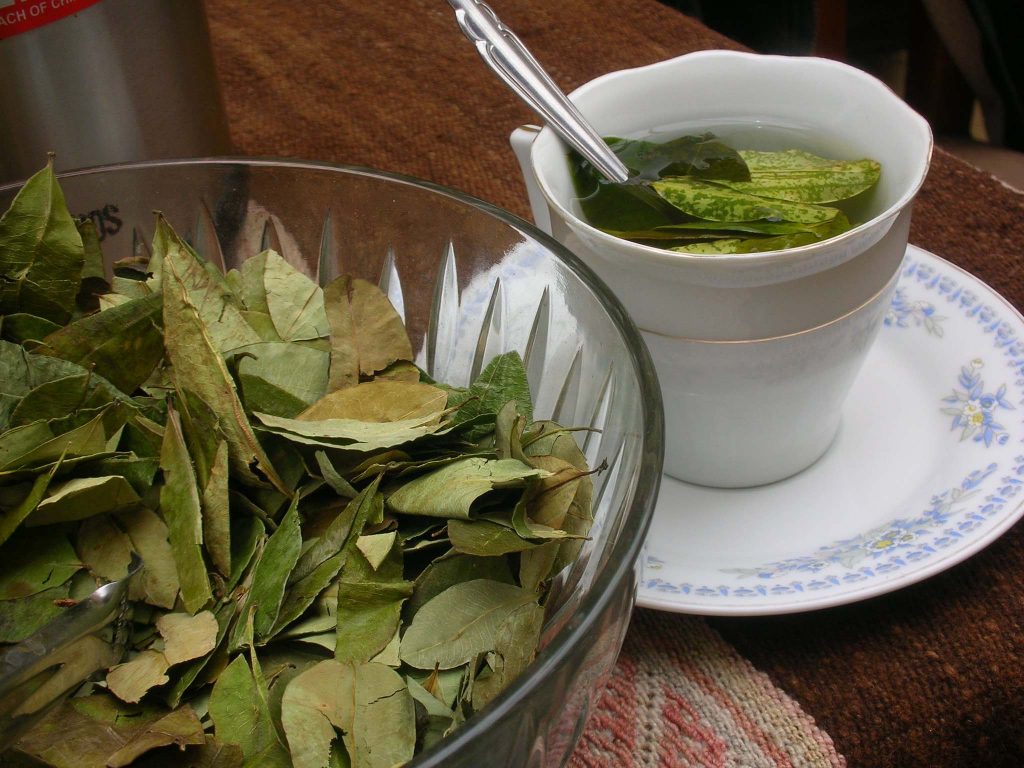 DRINKS WITH ALCOHOL
We mention the following drinks:
Pisco Sour
The Pisco Sour flag drink of Peru, declared as national heritage by the National Institute of Culture (INC), is a national cocktail, Peruvian pride and drink recognized worldwide, which is why it has its day of celebration in Peru and we celebrate it the first Saturday of February each year.
For its preparation you need:
3 ounces of Pisco,
1 unit of egg white,
1 ounce syrup of gum,
Ice
1 ounce lemon juice
Bitters bitters (angostura bitters).
Blend the lemon juice and add the ounces of pisco, the syrup and the egg white, to this we add the ice cubes and continue blending, we proceed to serve in a large glass and add drops of Angostura bitters If you want to decorate, cut lemon slices and place, the drink should result with a finger of foam and a green body. A very transcendental drink in Peruvian territory, you cannot leave Peru without trying it.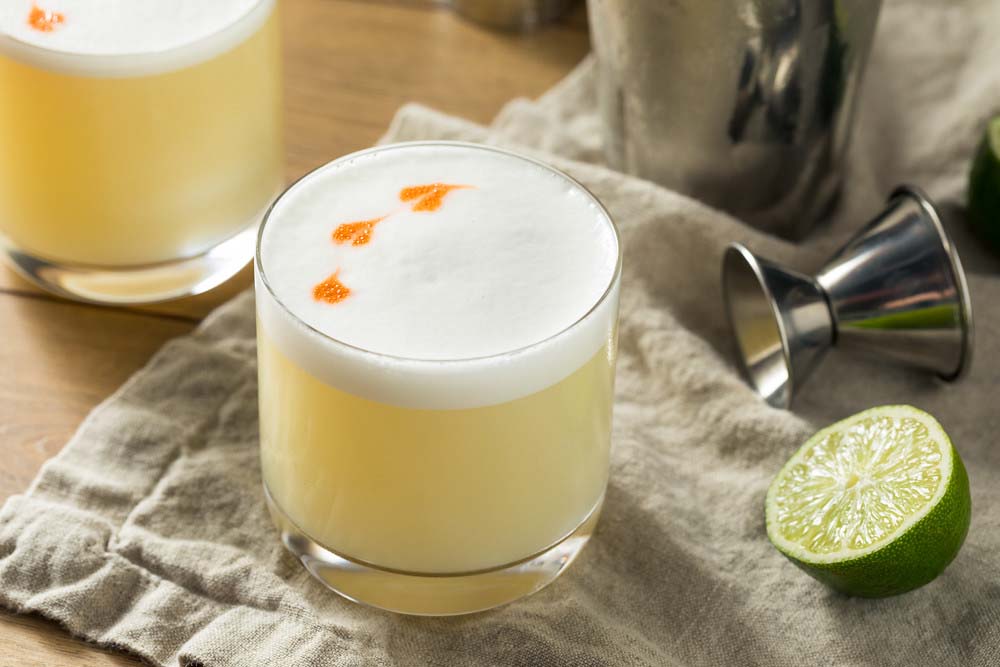 Chilcano
The chilcano is another well-known drink in Peru, it contains pisco, lemon drops, ice and ginger ale, however there are also more sweetened versions where syrup, Angostura bitters and in other cases cherry liqueur are added. For its preparation it is implied:
1 ounce of pisco
3 ounces ginger ale
drops of lemon to taste
Ice
In a glass, add the portions of pisco, ginger ale with ice, the drops of lemon and stir to enjoy. Mostly there are 2 types of pisco with which you can prepare the quebranta and the acholado, however in the differences and preparation with each of them is the taste. Another cocktail to enjoy an afternoon in company.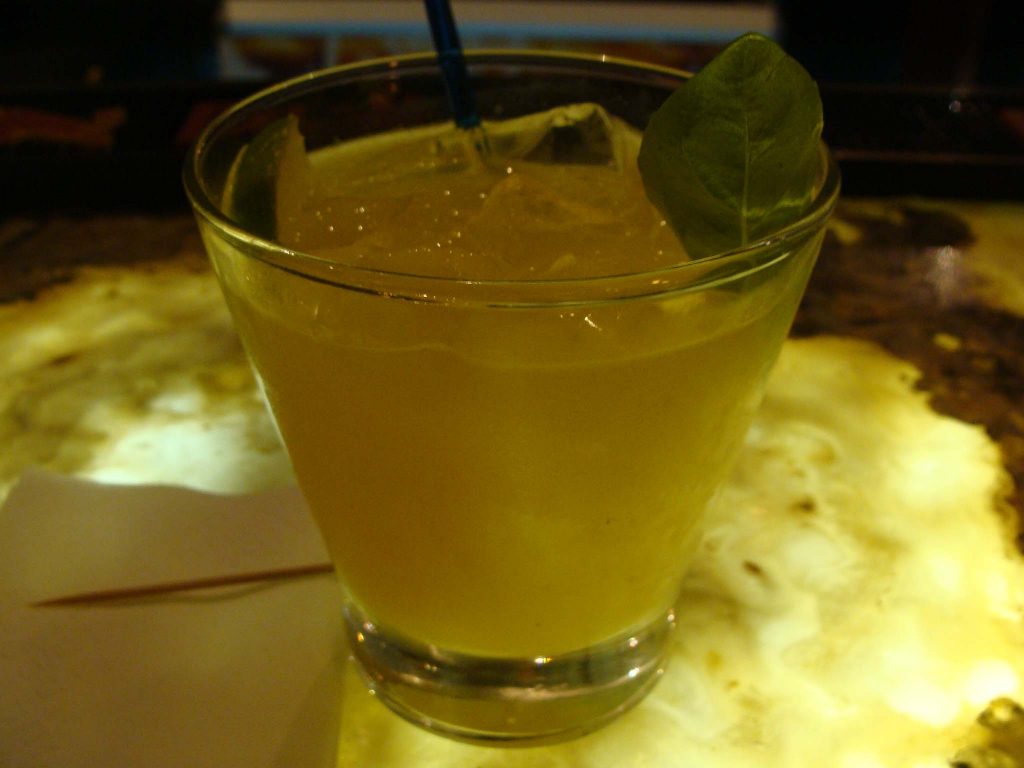 Algarrobina
The carob tree is a tree native to northern Peru and is often used in the country, from its wood for cooking, the pods as food for goats, and the honey or syrup that is extracted from the pods, the main ingredient to make this famous cocktail. , known to most males as a female drink.
For its preparation you need:
1 ounce of Quebranta pisco or White Rum
½ ounce of Algarrobina
1 unit of egg yolk
2 ounces evaporated milk
2 tablespoons of white sugar
5 units of ice cubes
First, add the ice cubes, evaporated milk, egg yolk, sugar, algarrobina, pisco and blend and blend everything together. It is served cold and frothy, and if you wish you can add ground cinnamon to give it a more unique appearance, it can be taken at any time of the day and accompanied with some appetizers or food. Try to do it at home!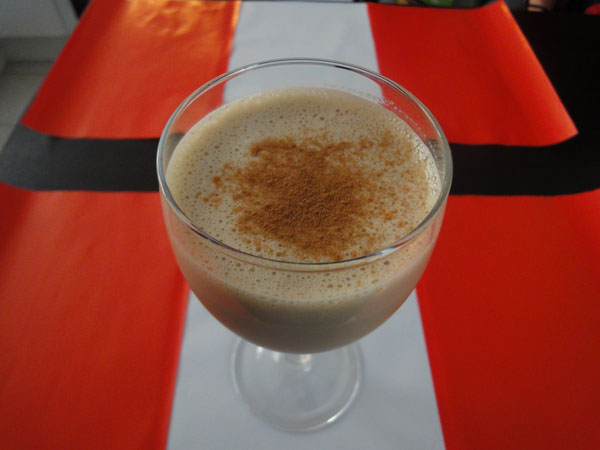 BEERS AND OTHER DRINKS
Cusco Beer
Cusqueña Beer is the premium Peruvian beer, one of the best-selling and main beers in the Peruvian territory, its positioning with the slogan "magic is in the details", refers to the details with which it is prepared. With its different presentations, it offers consumers flavored beers: Wheat, Barley, Red and Black, made with 100% malted barley and fine aromatic hops, making them the maximum expression of the mastery of Peruvian beer. You can find them in stores, supermarkets, hotels and restaurants. Try them all and choose your favourite!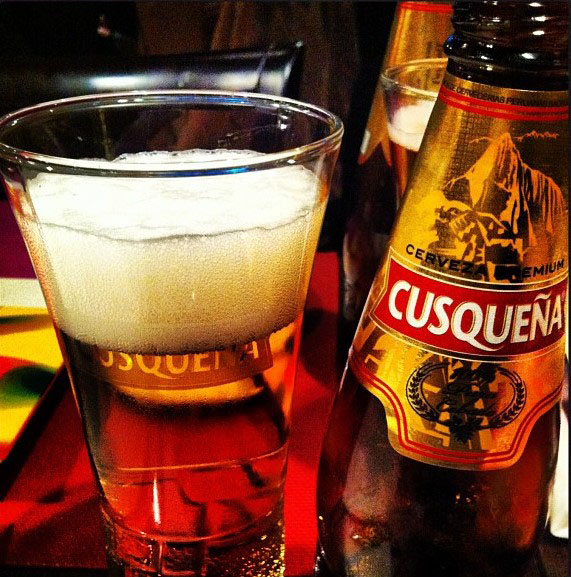 Inca Kola
A soda that has become the companion and inevitable at the table of all Peruvians. In 1935 it was launched on the Peruvian market by the Lindley family as a thank you to Peru and for the anniversary of the city of Lima, it has become the flagship soft drink of the Peruvian territory. Its iconographies and the name is related to the Inca culture and its golden yellow color thought by the richness of Peru with minerals. A soft drink that surpassed the same Coca Cola in the Peruvian market, for this reason the decision to buy part of Inca Kola by the multinational brought a union of both drinks, however the Inca Kola company is recognized in Peru and in the world as Peru's flagship product, which has a unique flavor, its connection with Peruvian traditions and especially with gastronomy, has marked history for all Peruvians. This fizzy drink can be found in restaurants, bars, and stores throughout Peru. You have to try it!