THE BEST DESTINATIONS TO VISIT IN PERU
THE BEST DESTINATIONS TO VISIT IN PERU
Peru is a country rich in culture, full of tourist attractions that you cannot miss, it has fantastic Inca sites, colonial cities, snow-capped mountains, beaches, nature reserves and splendid sites within the Peruvian Amazon.
The Peruvian territory is contemplated by a set of regions that have culture, traditions, customs, unique and impressive tourist destinations. In this article we will detail a selection of the 28 best-known and most popular tourist attractions nationwide that you cannot miss, each one with a unique history and historical past embodied in said archaeological centers.
MACHU PICCHU
The citadel of Machu Picchu is one of the 7 wonders of the world, one of the areas with the greatest biodiversity and has around 60 archaeological monuments in a complex network of Inca trails. The Machupicchu llaqta represents a perfect work of art and architecture in harmony with nature, it is the most important and transcendental legacy of the Inca civilization. Considered as a Historical Sanctuary of Peru, a denomination that protects the archaeological zone, the flora and fauna that the Inca city houses.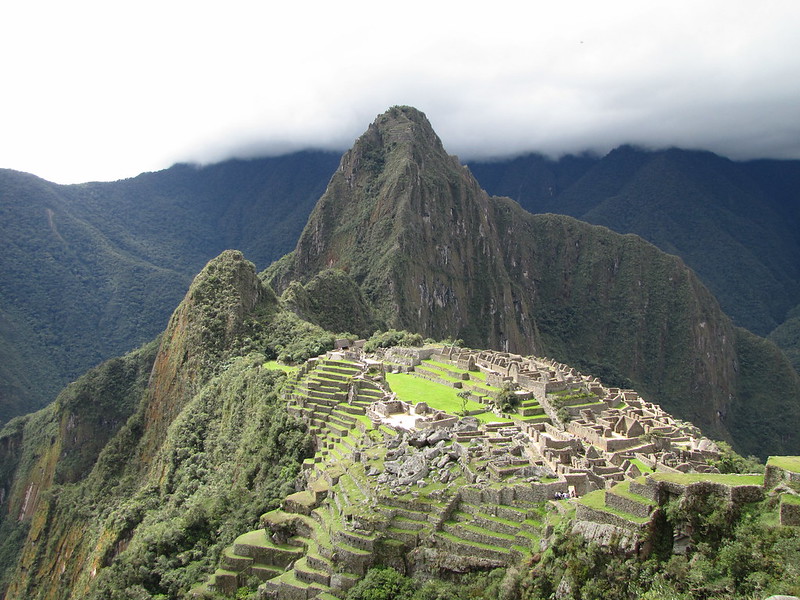 CHOQUEQUIRAO
Choquequirao Inca city known as the sacred sister of Machu Picchu due to its similarity, is an archaeological center located in the district of Santa Teresa, La Convención province in Cusco. It is located at the top of a summit of the ramifications of the snowy Salkantay, it is mentioned that due to its location it could have been a checkpoint that connects Pisac with Machupicchu. The route to get to Choquequirao is complicated and can only be done on foot, a good place for hiking lovers.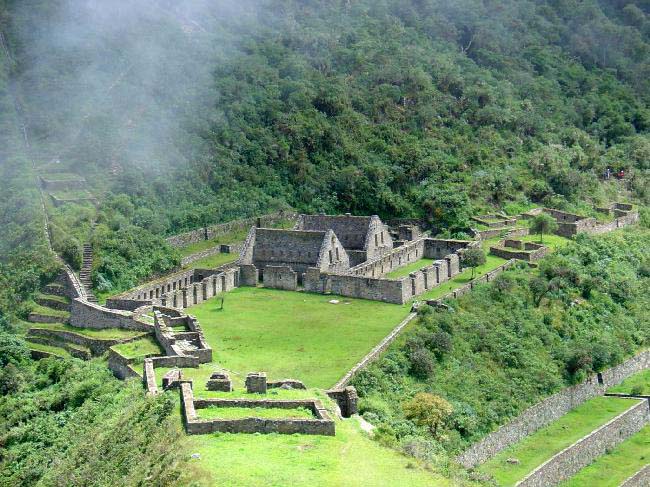 SALKANTAY
The snow-capped Salkantay is located in the Vilcanota Mountain Range in the southern Peruvian Andes, considered a sacred mountain that means "Wild Mountain", it offers an impressive panoramic view of imposing walls of ice that contrast with the green fields, a fantastic view . Reaching its peak involves a great effort of strength, will and generates an unforgettable sensation to experience.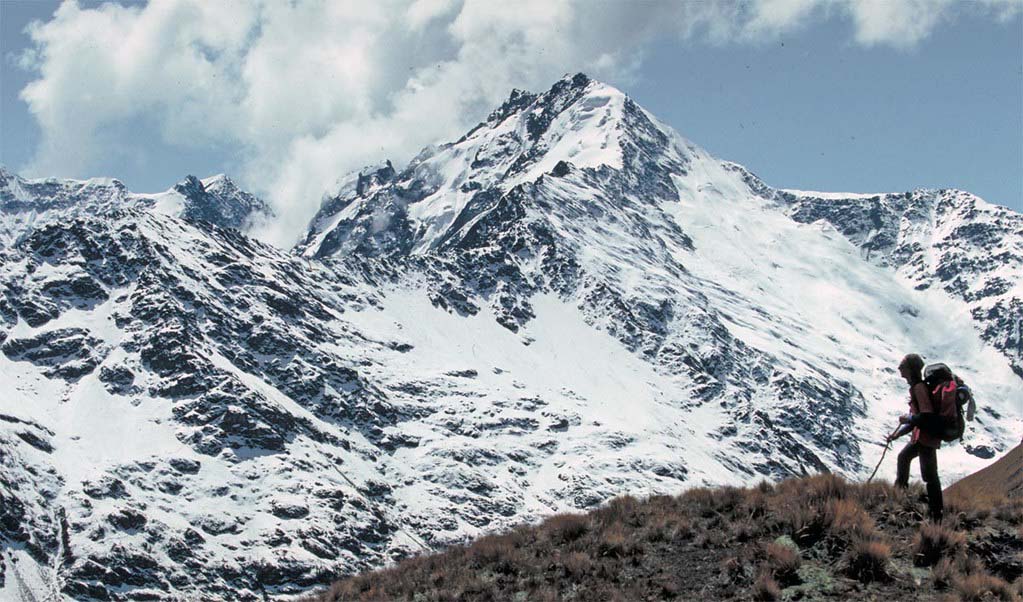 MOUNTAIN OF 7 COLORS
Also known as Vinicunca, it is a mountain that is located in the Vilcanota Mountain Range, it offers a panoramic view that attracts the eyes of visitors, its summits and slopes with colored stripes make a visual spectacle. Its diversity of colors is due to the different minerals, substances that were formed millions of years ago that covered its slopes with water and rain, however over time it thawed and what we can now see as another attraction was formed. tourist of Peru in the city of Cusco.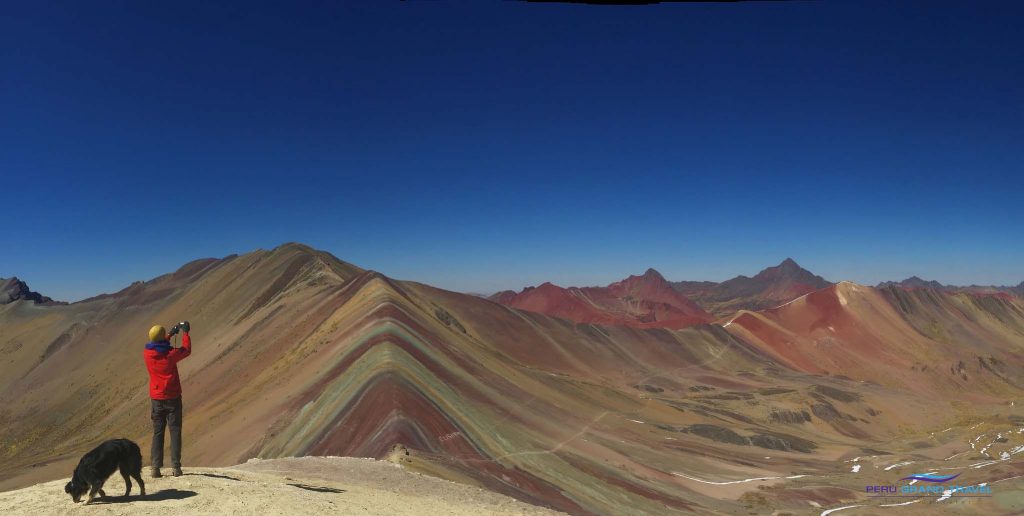 HUMANTAY LAGOON
The Humantay Lagoon takes its name from the snow-capped mountain that is close to it, considered a sacred and most beautiful lagoon in the city of Cusco for its turquoise waters and surrounded by snow-capped mountains, it is popular for all visitors to see.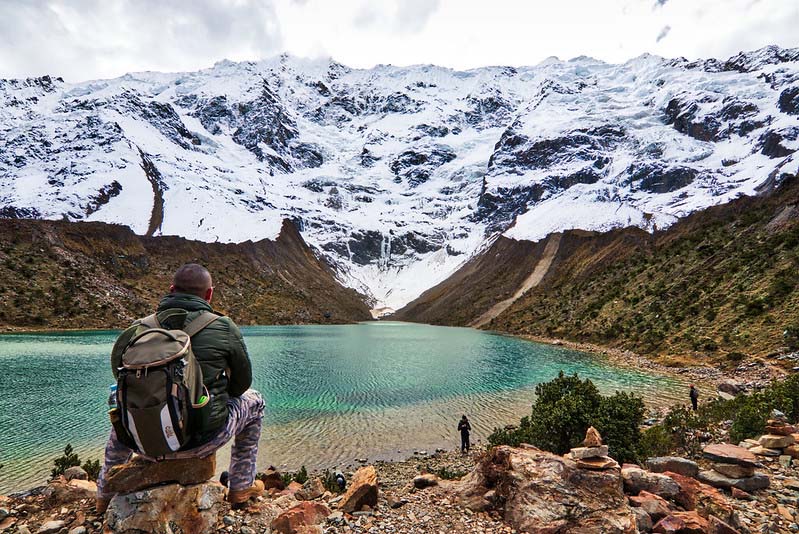 THREE CANYONS OF SUYKUTAMBO
It is a natural area declared a Regional Conservation Area, it is shallow and highlights its rock formations, as well as a diversity of flora and fauna, it has a cold climate typical of the Andean region. The three canyons are located about 241 km in the province of Espinar and you can see tourist attractions such as natural landscapes, flora and fauna, and archaeological sites. During your trip to Suykutambo, you can do adventure sports.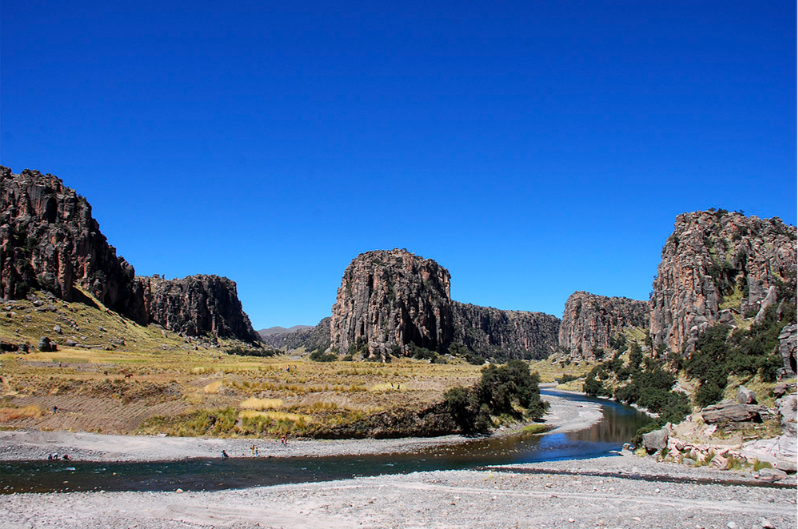 COLCA VALLEY
The Colca Valley is an Andean territory, which offers a view full of landscapes, live culture and exquisite cuisine. This valley has a variety of flora and fauna and due to its impressive terraces represents one of the most fascinating cultural landscapes. The Colca Canyon located in this valley is one of the most visited tourist destinations, where various activities can be carried out for tourists interested in it.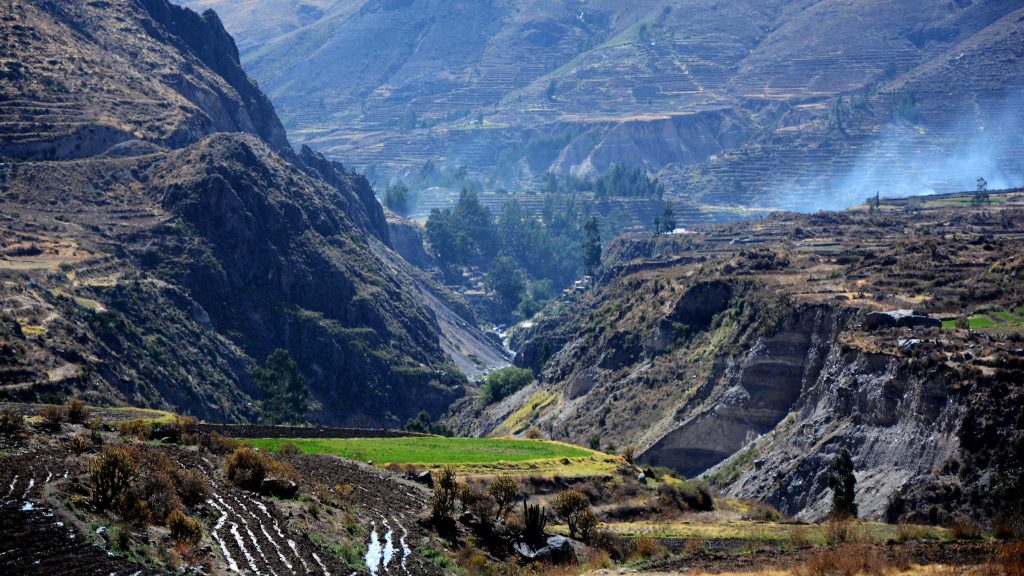 PARACAS AND BALLESTAS ISLANDS NATIONAL RESERVE, ICA
This Reserve located 250 km south of Lima is the sanctuary of more than 74 species of plants, home to 216 species of birds, mammals, reptiles and fish, considered one of the richest and not so common ecosystems worldwide. It is a unique reserve of protection, conservation of the marine ecosystem, as well as protection of the cultural and historical heritage of the Paracas culture.
The Ballestas Islands located 20 km from the coastal town of Paracas, is within the National Reserve of Islands, Islets and Puntas Guaneras, surrounded by a large colony of sea lions, it is a natural setting to observe a wealth of biodiversity, the only way to be able to observe and visit these islands is by boat.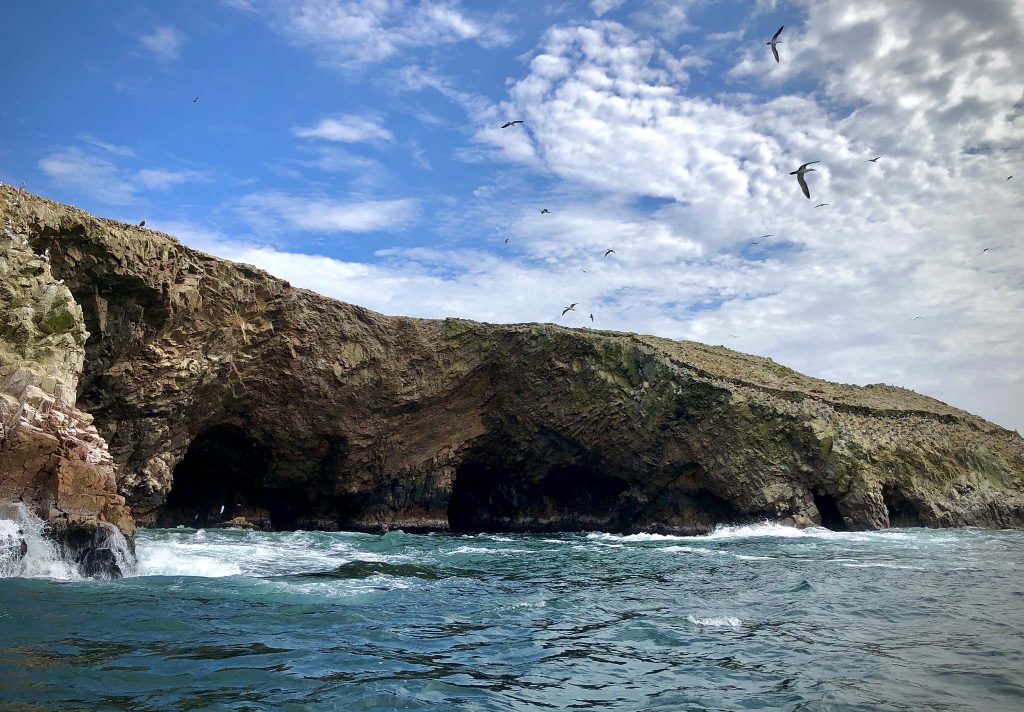 NAZCA LINES, ICA
Located in the province of Nazca and Palpa in the Ica region, a set of geoglyphs with biomorphic, phytomorphic and geometric shapes. Imposing shapes that are pleasing to the eye of every visitor. They stand out because they cover approximately 400 km. Among the most representative figures are those of: monkey, spider, heron, crane, pelican, hummingbird among others. The Nazca lines can be seen from the air, their presence in the natural landscape also makes it a cultural landscape.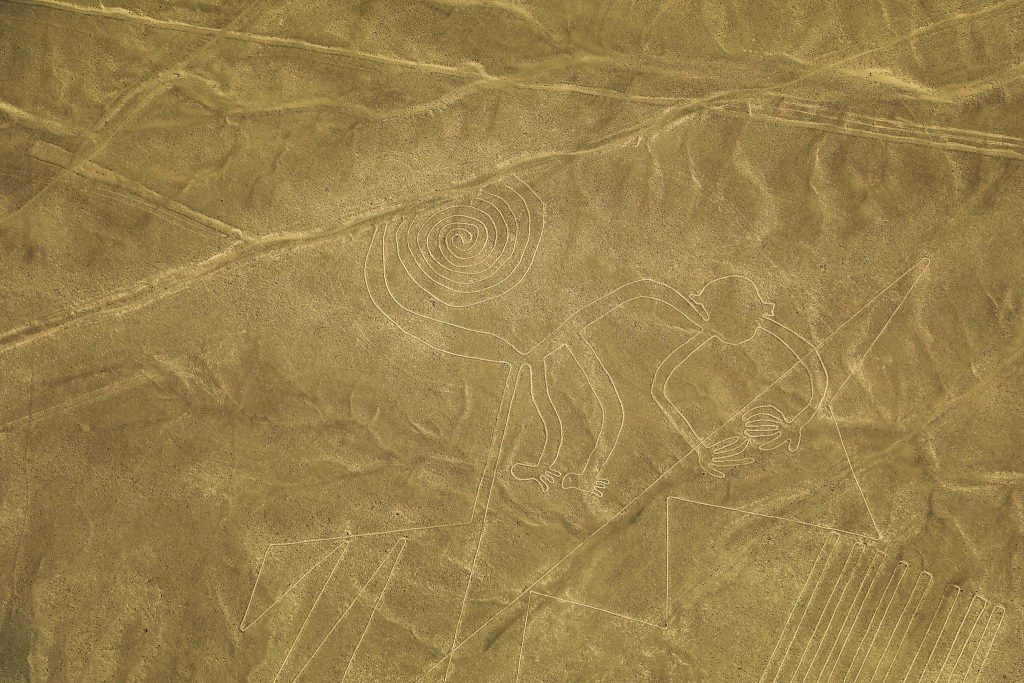 HUACACHINA LAGOON, ICA
The Huacachina lagoon is an oasis that is located about 5 km west of the City of Ica, where you can see lush vegetation made up of palm trees, birds and activities for those who love adrenaline and adventure. It is one of the most visited and beautiful places on the Peruvian coast.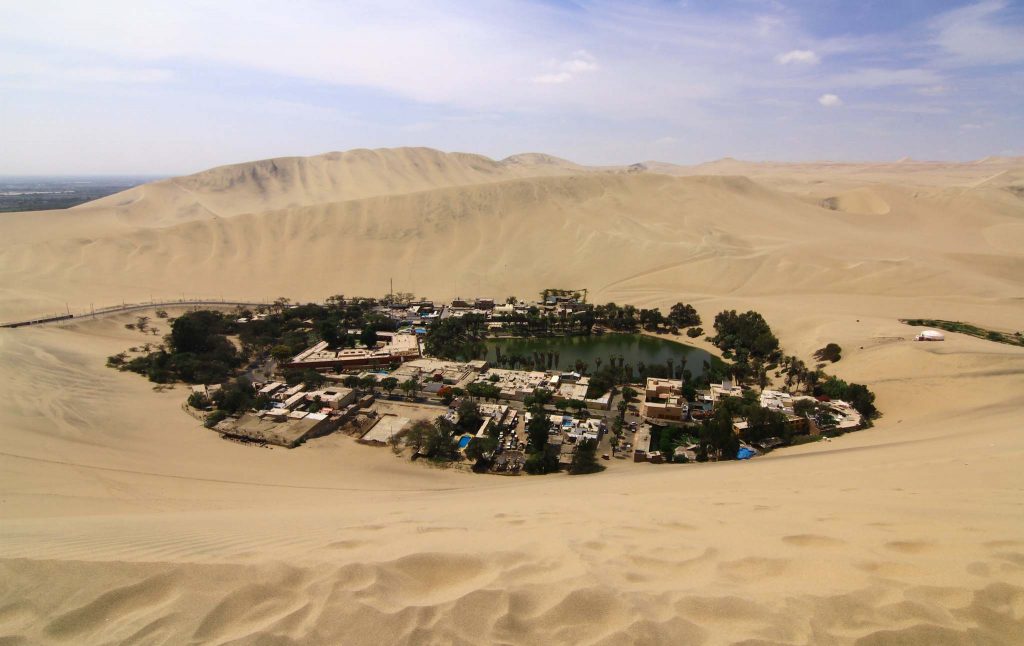 KUELAP, AMAZON
It is an imposing fortress, an architectural jewel built by inhabitants of the Chachapoyas culture, located in the province of Luya, part of the Amazonas region, where you can find religious, ceremonial, administrative buildings and even some houses. Its retaining walls give reference and impression of having been a gigantic wall. Kuelap houses 505 homes, most of them with a circular floor plan, which blends well with the natural environment and the height of the Andes.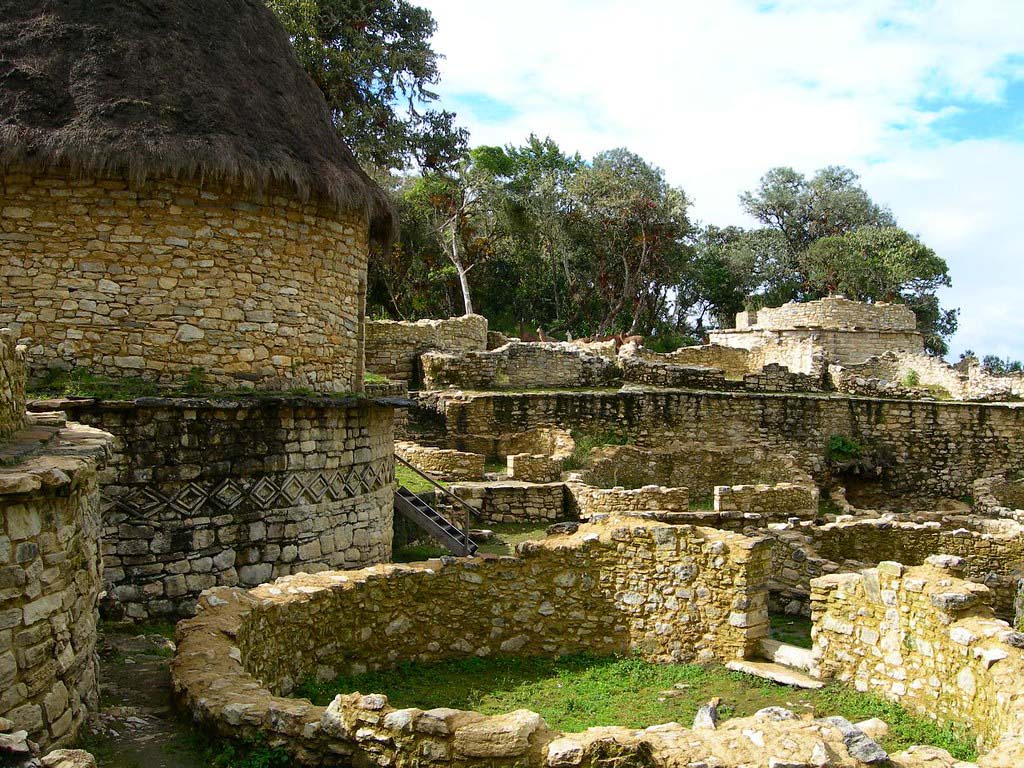 CARAL, LIMA
Caral, sacred city is located in Supe, in the province of Barranca. It is the oldest construction of the Peruvian civilization and at the level of the American continent, this city led a system of settlements, made up of 32 monumental buildings, it has a desert climate so the temperature is warm during the day and cold at night.
TITICACA LAKE
Lake Titicaca located in the Puno region, is the largest freshwater lake in South America and one of the highest lakes in the world, it has a cultural, animal and plant wealth. Lake Titicaca has around it a group of islands such as Taquile, Amantani and the Uros where various traditions and customs are practiced by the inhabitants. The highest navigable lake in the world is the main lake in the country due to its impressive size and biological diversity. The vegetation that can be observed are high Andean reeds, flora and wild fauna.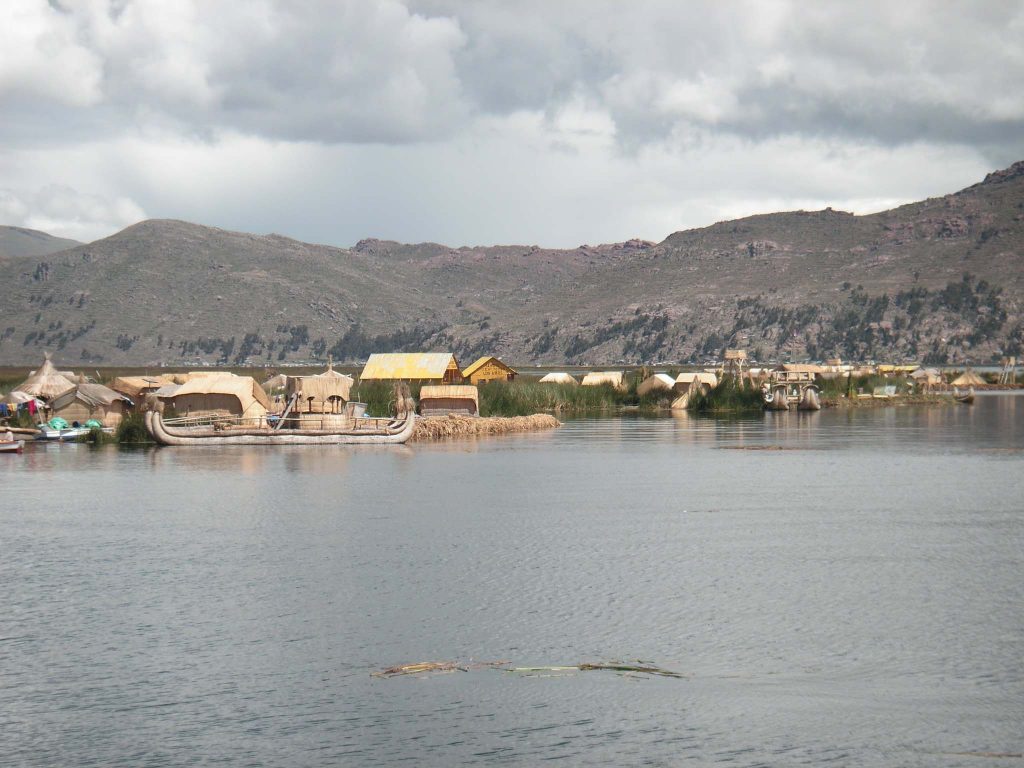 MANU NATIONAL PARK
It is a protected natural area and is home to an enormous number of biodiversity recognized worldwide, it protects a large amount of flora (between 2,000 and 5,000 species) and a fauna consisting of approximately more than 2,000 species. You can appreciate a cultural diversity, environmental protection and habitat of thousands of species, it has a variable climate, however it is mostly rainy and with precipitation, there are areas of trails and circuits to appreciate all the fascinating sight and beauty of the rain forest.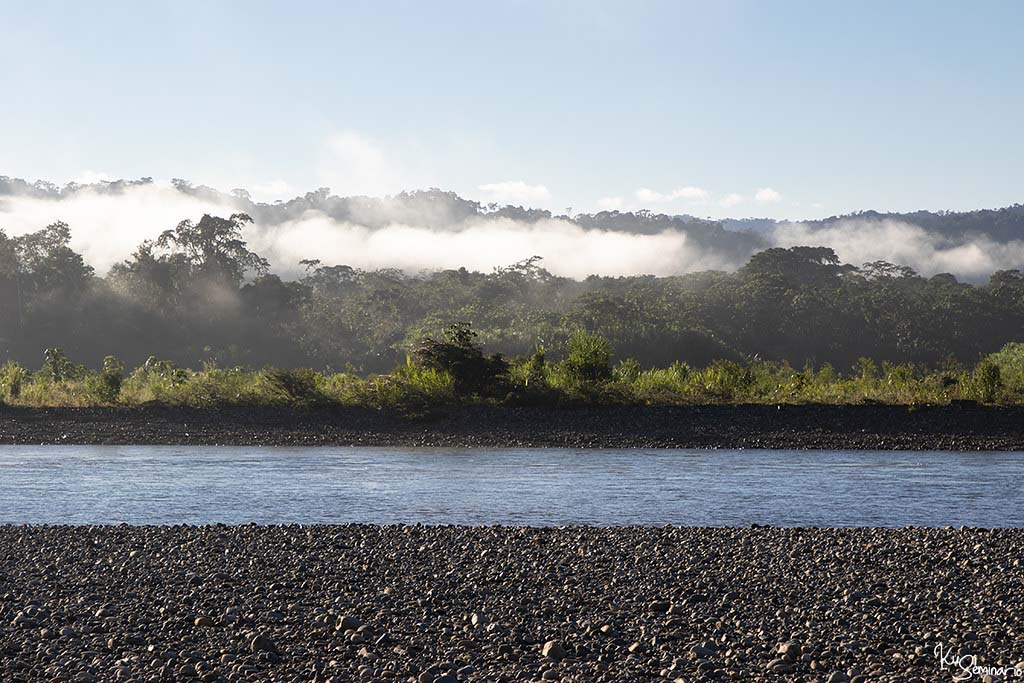 TAMBOPATA NATIONAL RESERVE
It is a protected natural area, it has a scenic view and biological megadiversity, located south of the Madre de Dios River in the districts of Tambopata and Inambari, it houses fauna that expresses some 600 species of birds, butterflies and other species of mammals. Its landscape resource makes it an attractive tourist destination for all visitors. This reserve has 3 sectors destined for tourism which are: the Sandoval, Middle Tambopata and Alto Tambopata sectors, where you can see macaw clay licks, alligators, birds among others.
AMAZON RIVER
It is the longest river in the world, in addition to being mighty, it is surrounded by more than 40,000 species of flora, 2,000 species of fish and around 400 species of mammals and amphibians. A source of life in the tropical jungle, where you can navigate and observe the wonders of the Pacaya Samiria National Reserve.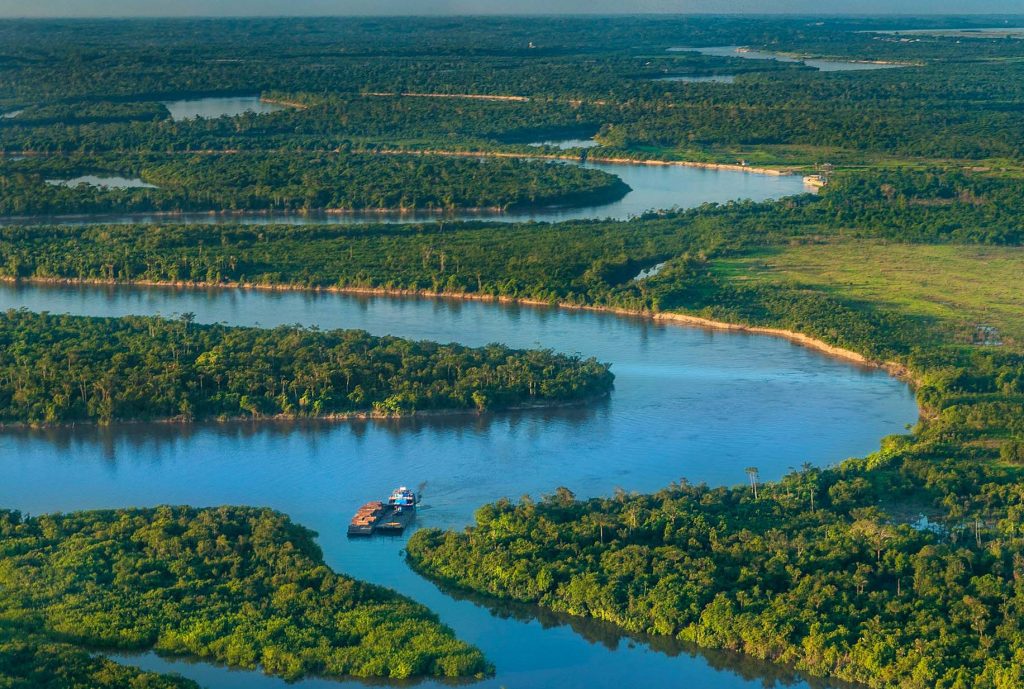 HUASCARÁN NATIONAL PARK
Located in the central Andes, it is also called "Cordillera Blanca", it has an ecosystem and a wide range of wildlife species, it has snow-capped peaks, with boxed-in ravines, the good state of conservation of its ecosystems is the main axis to observe a amazing ecosystem. In this reserve there are more than 120 species of birds and 10 mammals, the Huascarán National Park presents a wide spectrum of microclimates with different types of vegetation. The activities that can be carried out are climbing, mountain biking, adventure walks and experiential tourism, and around 25 trekking circuits are offered.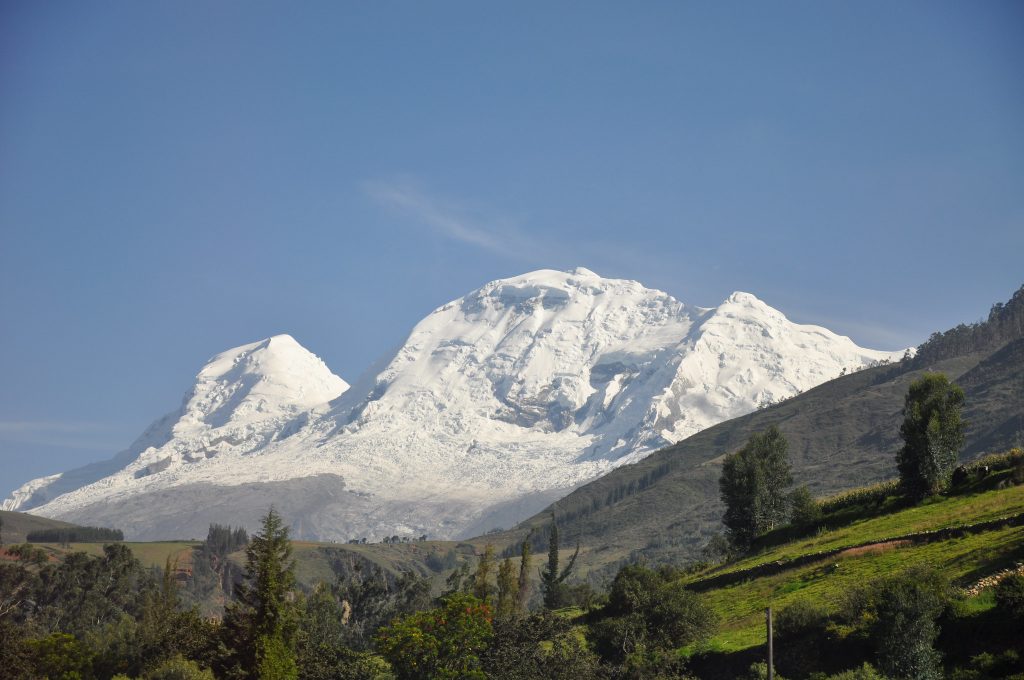 GOCTA WATERFALL, AMAZON
Located in the Amazon, between green mountains, cloud forests and other archaeological complexes, it is one of the most visited and favorite destinations for tourists. To get to the waterfalls, you have to go to the town of Cocachimba and take a walk between 5 to 6 hours. On the way to this waterfall you will be able to listen to the sound of the birds, observe the cock of the rocks and plenty of vegetation that will fill you with energy.
THE MANGROVES OF TUMBES
Located 50 minutes from Tumbes, it is an ecosystem formed by mangrove islets on the surface of the water, it is a protected Natural Area where you can observe five species of mangroves, it has a wealth of biodiversity conducive to practicing ecotourism.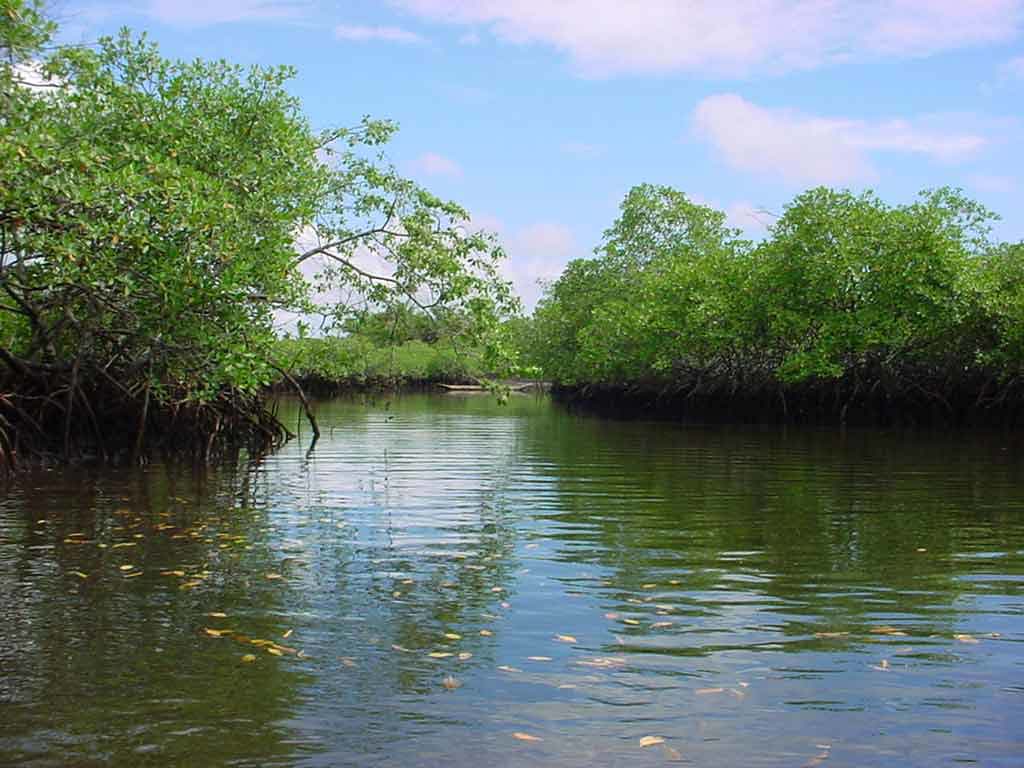 CHAN CHAN CITADEL
Located in the province of Trujillo, La Libertad, constitutes an exceptional testimony and represents the peak of urban development in the Andean area. You can see a nuclear area with fenced fields, huacas and wetlands. This archaeological site has an approximate size of about 20 square km, we can see a walled complex considered as palaces, also rooms in which domestic activities were carried out.
ROYAL TOMBS OF SIPAN
The Lord of Sipán found in a Huaca Rajada in Lambayeque is one of the archaeological finds in the history of Peru, its impressive ornaments of gold, silver, pectorals, ear rings, with beautiful ceramics and fine objects are a find to see in the museum.
PUNTA SAL, TUMBES
A spa considered one of the longest beaches on the north coast of Peru, it has a temperate climate with fine white sand, its waters are warm so you can enjoy the fauna present in its waters, such as dolphins and whales. humpbacks An ideal destination for water sports as well as on the sand. The tourist visit is not so crowded, which makes it more special for those who come as a couple and can spend more private moments, as well as you can taste the exquisite ceviche.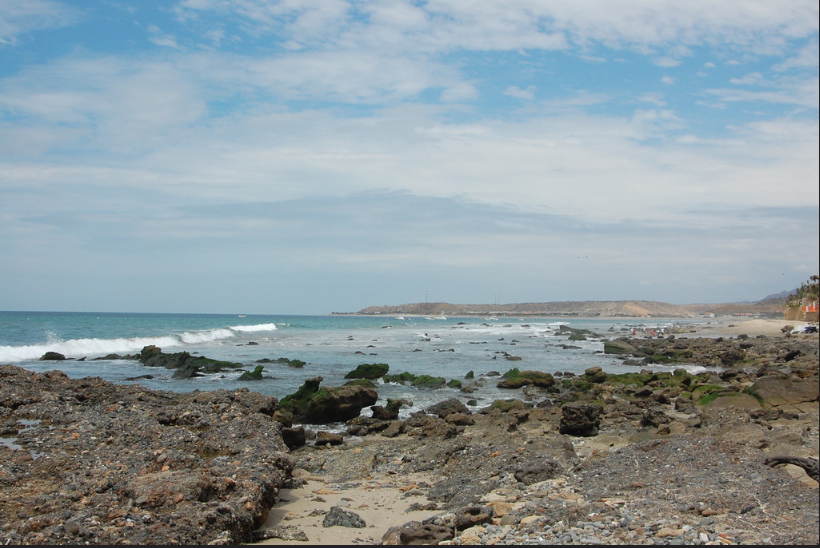 SANTA CATALINA MONASTERY, AREQUIPA
The White City of Arequipa houses an impressive and special destination such as the Monastery of Santa Catalina, a tourist complex that is visited by many and is only a few minutes from the city. Considered as a citadel within Arequipa, it has the presence of constructions and streets similar to the Spanish ones. The spaces accompanied by plants and pots adorn and give a picturesque contrast to the entire venue. It has different well-distributed spaces that allow visitors to visit each one of them, take photos and appreciate the art both inside and outside the building as a whole.
CHAVIN DE HUANTAR, ANCASH
An architectural jewel that left the legacy of the Chavín culture, who did a magnificent job of carving on stone and that is present in archaeological centers. An impressive destination that presents a network of roads that are clearly illuminated by the sun's rays, built strategically, it is considered a work of engineering of very good quality and excellence. The construction presents interior galleries, a network of labyrinths as well as the nail heads, the monolithic sand eel, the Raimondi stela, the Tello Obelisk, which leave one impressed and speechless.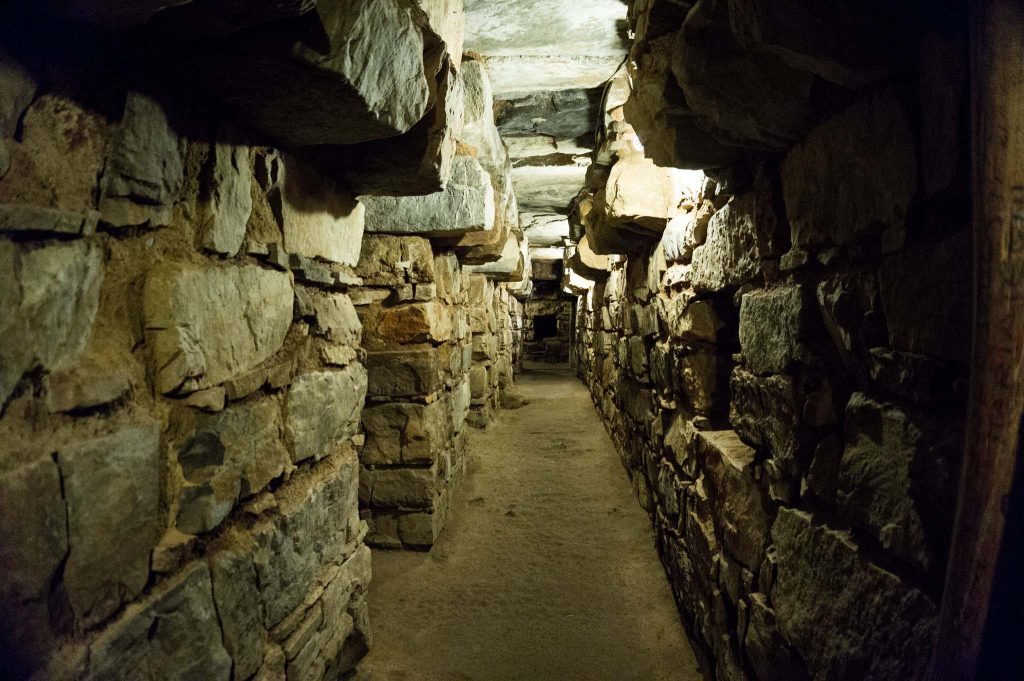 PACAYA SAMIRIA, LORETO
The Pacaya Samiria National Reserve is one of the best places to observe wildlife due to its impressive flora and fauna. In this reserve you can find an infinite number of activities to do, such as fishing, swimming, excursions, observing alligators and sleeping under the light of a starry sky. The jungle is a good place for those who want to have a wild adventure, in the middle of nature and a unique coexistence with the environment and habitat of thousands of animals that live in the jungle.
THE BATHS OF THE INCA, CAJAMARCA
They are hot springs that allow you to relax and observe the beautiful view it presents. One of the destinations in the city of Cajamarca most visited and known by tourists. They are closed pools to share with the family or a group of friends, they are open all year to the public and the perfect time to visit is especially in the summer season. Located only 15 minutes from the city, you cannot stop visiting and getting to know these hot springs.
HUACA PUCLLANA, LIMA
This Huaca Pucllana is located in the district of Miraflores-Lima, considered an archaeological site, it presents vessels and old squares of the settlers who used to live there. Its main attraction is the truncated pyramid of 7 levels, built with small adobes, its contrast between the ruins and the buildings make it look more striking and interesting. There are tours during the night, providing a different experience to visitors than during the day.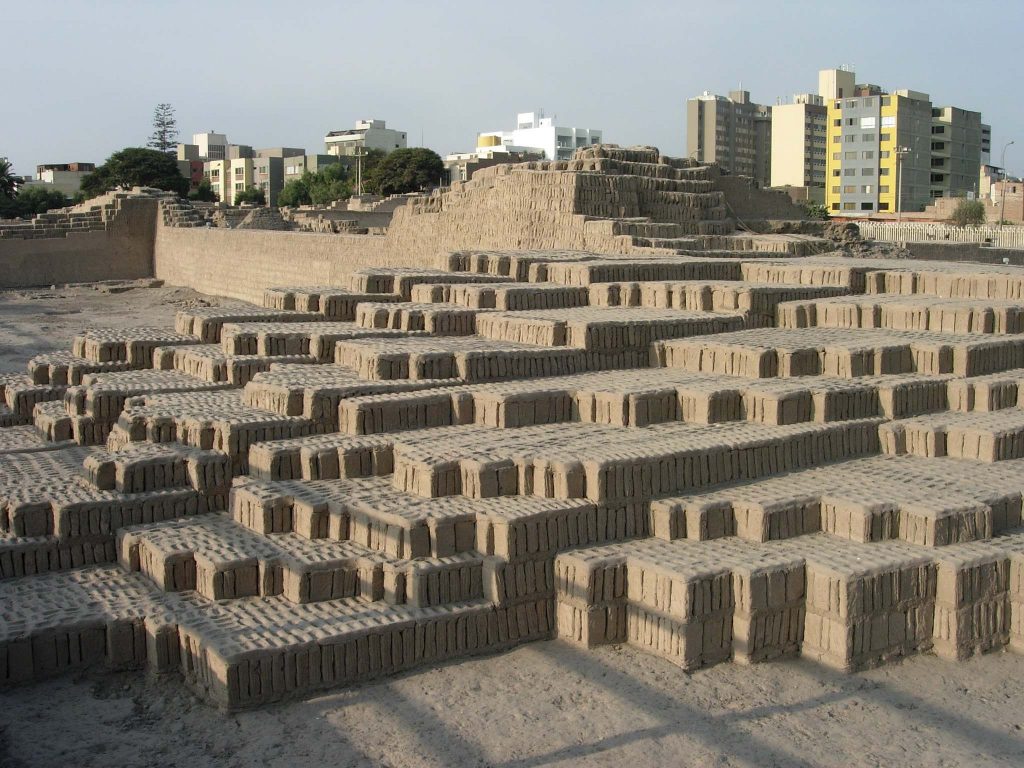 POCITAS BEACH, PIURA
It is considered as Mancora Chico because it is close to Mancora, in addition to being popularly the most beautiful beach in the entire Peruvian territory. Named Pocita like this, due to a natural effect that can be seen near its shores when the tide is low, it has attractive buildings that surround it and harmonize with its waters. Its atmosphere is relaxed and peaceful, you can do activities according to your interest. Pools are formed between its rocks, so the company around it makes it look like a paradisiacal and cozy place, ideal for a relaxing and de-stressing trip for those who visit it.
Peru, epicenter of the Inca Culture, presents us with cultural and historical testimonies, each with an Inca value and essence. All the aforementioned archaeological sites present features and buildings with a particular distinction that is recognized and appreciated by visitors nationally and internationally. All these tourist attractions are a source of pride and the reason why Peru is a tourist destination with power and wealth where they are combined with the exquisite gastronomy that is also offered in every corner of the country.