THE BEST PLACES TO VISIT IN ONE DAY IN CUSCO
THE BEST PLACES TO VISIT IN ONE DAY IN CUSCO
Cusco is one of the most important and representative cities at the national level, unlike the rest within Peru, which is why it has tourist sites and destinations visited by people and where tourists from different parts of the world come to learn a little about we.
If you are thinking about what activities or what tourist and archaeological sites you want to visit, it is time to travel and get to know these impressive places that are only found within the city of Cusco and that are a good option to travel and discover in just one day.
POC POC WATERFALL
Located in the province of Urubamba, it is one of the new places of tourist attraction that presents a huge waterfall of approximately 35 meters. For its entrance, a walk is made through a narrow and inclined path that presents vegetation and various wild bushes. The climate that occurs in this area is temperate, therefore the atmosphere becomes much more pleasant and relaxing.
To get to this destination, you need to take a vehicle that will transport you to the Archaeological Center of Chinchero, there you will find a path that will allow you to reach your destination, along the way there will be a viewpoint that will allow you to have a panoramic view of the mountains and snow-capped peaks of the Sacred Valley and it is also a place to rest during the descent until reaching the Poc Poc waterfall. The destination has an impressive waterfall from a huge rocky wall that makes it look fascinating in the middle of nature.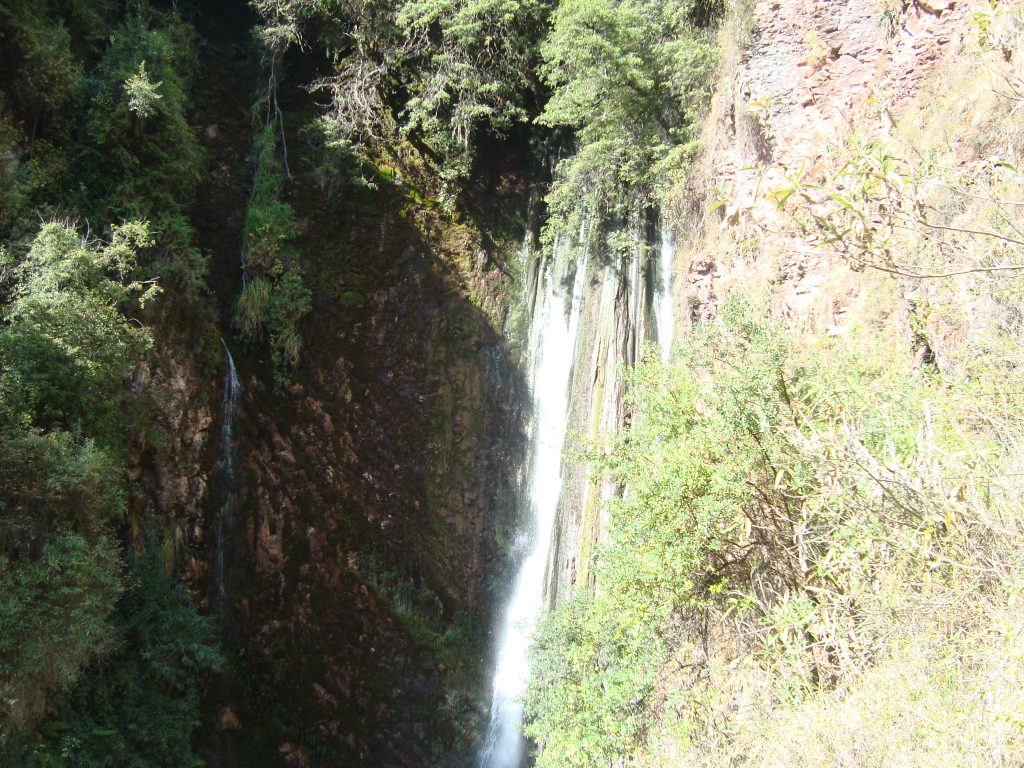 MARAS MORAY
A perfect place for a day trip, they are salt mines and cultivated terraces in the Sacred Valley of the Incas (Urubamba). A place used as an agricultural research center, with a spiral shape suitable for different types of plants, creating different microclimates dedicated exclusively to agriculture. We also found an invaluable treasure such as Maras salt with a pink color in some wells of the Andes completely marked and distinguished. They are the most impressive and visited salt mines in the Cusco region. It is considered one of the best salts that can exist worldwide, being one of the 4 places in the world where to extract salt.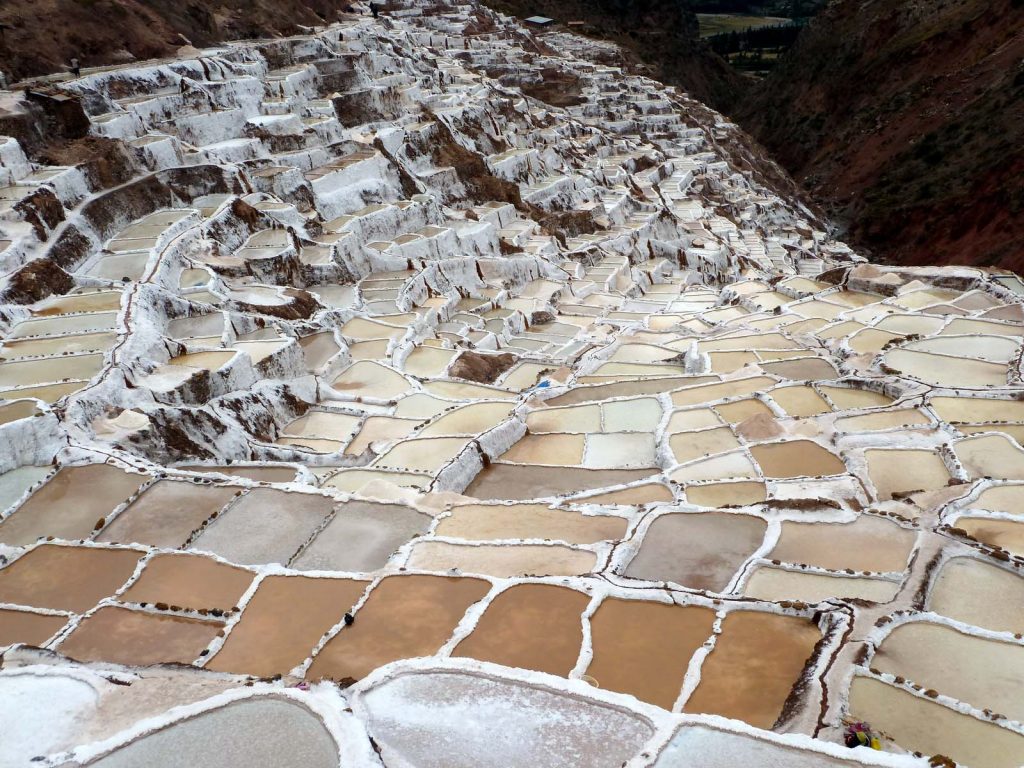 WAQRAPUKARA
Horn-shaped fortress is another archaeological site within the Cusco region. A religious sanctuary made of granite stone and a rock formation that resembles a castle, located in the province of Acomayo. It is an impressive place with enclosures, temples, canals, platforms and other details that are an impressive sight for everyone who comes to see this archaeological site. Its structure constituted by a cave with a window shows an abyss on which it is built and which attracts the attention of those who visit it and walk through this place.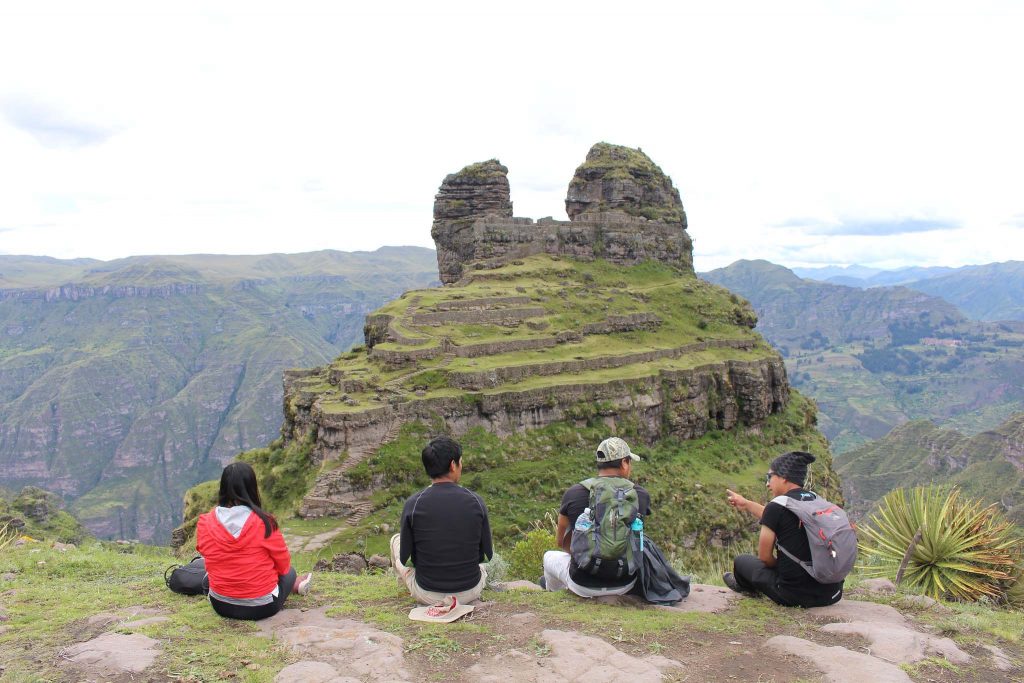 QESWACHACA
The last Inca bridge made from plant fibers used to connect communities with others through a rugged geography is another of the attractions that the Cusco region presents. This bridge is renewed annually to have a better conservation, located in the district of Quehue three and a half hours from the city of Cusco where four communities (Huinchiri, Choccayhua, Chaupibanda and Ccollana) come together for their respective renovation. The meaning of this bridge is the union of the land and history with the people, a connection of all the communities that participate and live their cultural identity by doing so.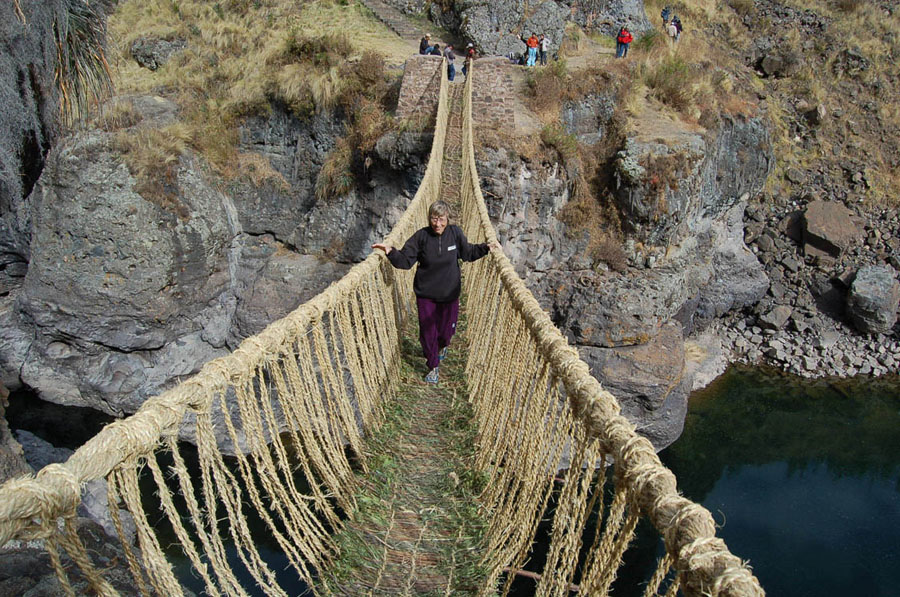 PEROLNIYOC WATERFALL
This waterfall is located in the district of Ollantaytambo in the community of Socma, a new and highly recommended destination, where nature is appreciated in magnificent splendor, the waterfall is approximately 100 meters with its crystal clear and pure waters, it is a destination for be able to visit To get there it takes approximately 3 hours from the city of Cusco. The freshness of the environment and the panoramic view of the waterfall allow you to enjoy the atmosphere and also to visit the archaeological site of Raqaypata, which is only 45 minutes from it. Admission to this place is completely free, so you should not hesitate to come visit it with friends or family.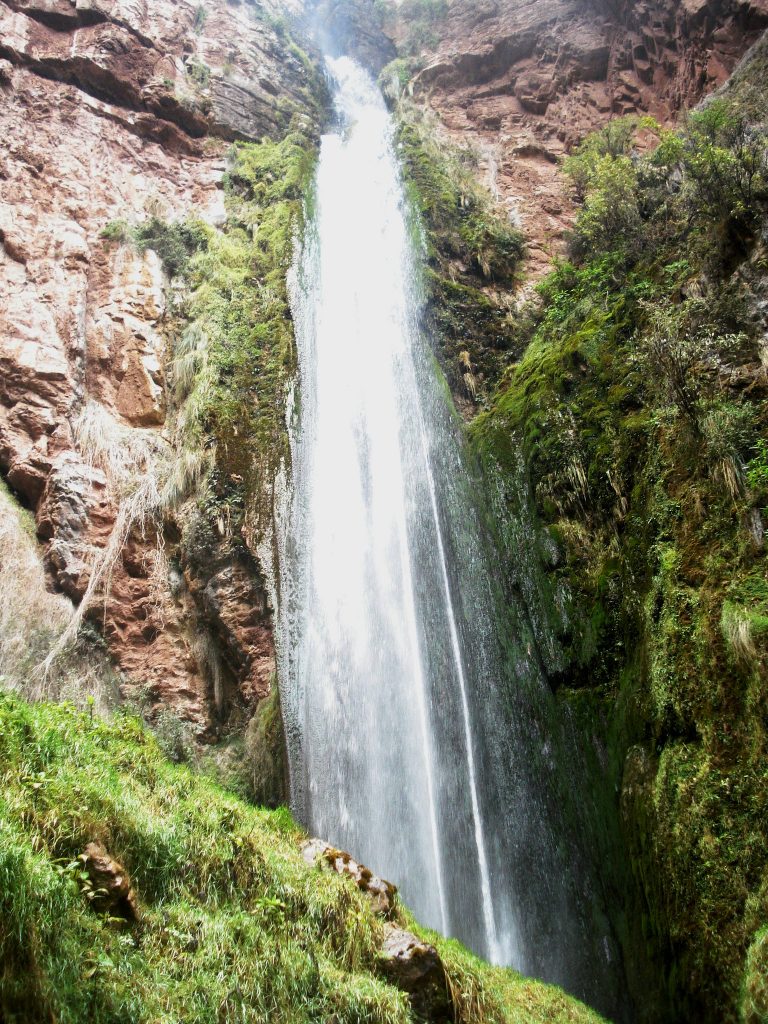 RED VALLEY OF PITUMARCA
A destination that is close to the Mountain of 7 Colors and the Apu Ausangate, is another new tourist attraction that presents a reddish coloration on the mountainside. The path to get to the Red Valley begins with two paths, one short and the other long, a well-marked path that requires resistance and good physical condition, since the path becomes steeper and more challenging while traveling the entire path. This chain of reddish mountains brings an impressive view, high Andean mountains with a beautiful natural landscape.
To get to this destination it is necessary to take a public transport that takes you to the town of Pitumarca approximately 2 hours away, upon arrival you must take a private transport to the town of Cayrahuiri starting point for a walk of approximately 2 hours.
THERMAL BATHS OF LARES
The thermal baths of Lares are located in the province of Calca, it is an open-air place, perfect to enjoy some medicinal waters where its healing properties are the reason that thousands of visitors come to visit it. These thermal baths are made up of 6 pools of different temperatures making them suitable for all types of visitors.
To get to this destination you must take a transport to the province of Calca with an approximate time of hour and a half, you must take another transport to the district of Lares, upon arrival you must walk until you reach the hot springs or you can also take another vehicle that takes you to the place. Within these thermal baths you can camp, so it is a good travel option to better enjoy this destination as well as its kind waters.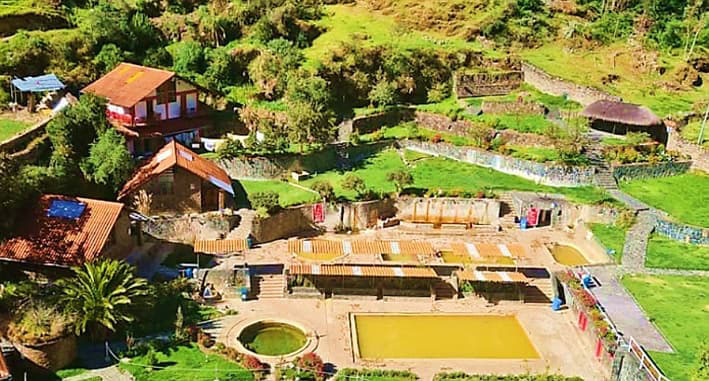 THE ABODE OF THE GODS "APUKUNAQ TIANAN"
A complex of sculptures carved in stone, located in the Poroy district, is one of the new tourist attractions that are close to the city of Cusco, perfect to visit in one day. Sculptures with the faces of gods and mythical characters are presented, such as the pachamama, the puma, the traditional door, among other shapes that are striking for all visitors. To get to this destination, you can take public transport such as Expreso Santiago and get off at its final stop, and then take a private bus that will leave you in the same place, or if you prefer, you can take a walk that will take approximately 40 minutes to reach the abode of the gods.
The entrance has a cost of $15.00 for adult foreigners and $5.00 for foreign children from 5 to 12 years old, $10.00 for nationals and $5.00 for cusqueños.
Made by an artist from Cusco, making it one of the most photographed tourist destinations in the city of Cusco, it has visiting hours that are from Monday to Sunday from 8:30 a.m. to 5:30 p.m. An ideal place to meet and go for a walk enjoying the company of family and friends.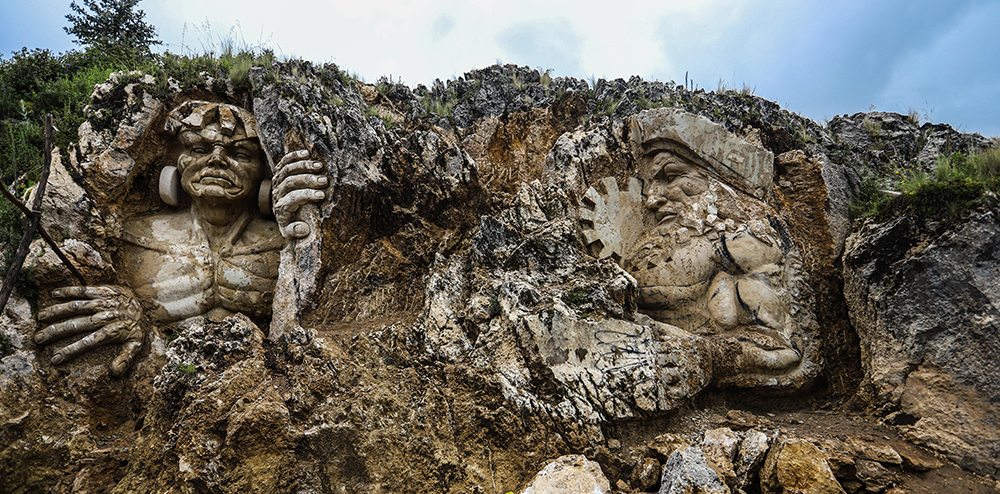 HUASAO WETLANDS
A tourist attraction located 30 minutes from the city of Cusco, these are wetlands that present giant sculptures carved in wood on fictional figures such as Groot, Ents and other characters that represent environmental figures in the midst of nature. Located in Huasao, in the Oropesa district, it has a micro-ecosystem where there is a diversity of plants.
To get to the wetlands you can take a public transport called Los Leones or Saylla Huasao, and then walk for about 5 minutes and arrive at the place.
Weekends are the busiest and most visited by people in this place, the figures are the center of attention for visitors, a good place to spend a relaxing weekend in the middle of the environment and taking pictures of the place.
VALLEY OF THE ELVES
The Valley of the Goblins is one of the new attractions of Cusco that is on the rise, it is a space full of rocks, where dozens of goblin sculptures are sculpted, which after the progressive increase in visits to the place, began with the collection of tickets that previously did not occur, so today this destination has increased the number of its sculptures, leaving those who visit it astonished. Located in the district of San Sebastián in the area of ​​Alto Qosqo in the city of Cusco, it is a quiet and perfect space to go out and visit on a weekday.
To get to this tourist attraction, you can take the public transport bus called "Arco Iris", which ascends to the Alto Qosqo area.
Also known as Campana Huancac, it presents you with a diversity of sculptures with Andean and environmental themes, as well as a viewpoint that you will love for the view of the Imperial city of Cusco.
Cusco Navel of the world, it has different attractions, from the smallest to the largest, in this article we have described the most outstanding and frequented by people and that cannot be missed. Archaeological destinations and constructions that can be carried out in just 1 day, making the most of time and discovering new destinations to visit in the city.