PLACES WE CAN VISIT IN LIMA, PERU
PLACES WE CAN VISIT IN LIMA, PERU
Lima, the capital of Peru, known as the "City of Kings" also has centers and colonial buildings that are a tourist attraction for all visitors who come to Peru.
This city has monuments, convents, squares with a long history and history, characterized by the combination of old and modern houses, which surprise every visitor. The activities that you can do and enjoy during your stay in Peru and even more in the capital Lima that you cannot miss, discover all the best-known places and corners visited by national and international tourists that we present in this article.
Love Park
A place with an impressive view, which is surrounded by a picturesque romantic sculpture, ideal for couples in love who want to spend a moment to exalt their love.
It offers a garden full of flowers to observe as well as to enjoy a splendid sunset, this park also has small sectors to carry out small picnics, always taking care of the environment, during the mornings this park is ideal for sports. To the side of this park is a restaurant area, where you can taste exquisite dishes available all the time.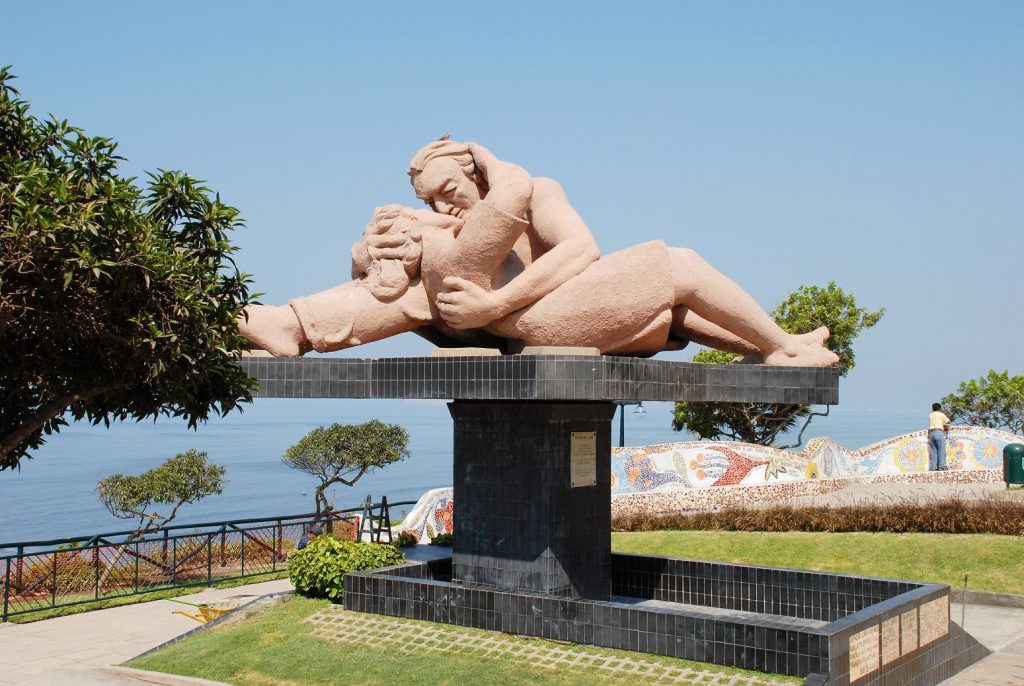 Magic Water Circuit
This Magical Water Circuit is an icon of the city of Lima, it has three cybernetic fountains that, with the support of technology, highlight and generate a unique and unforgettable show where music, water, sounds and laser lights come together.
The night show of the water and light sources is a fantastic place to visit and take photos in a complex of highest fountains in the world, a set of lights that offer an incomparable visual spectacle.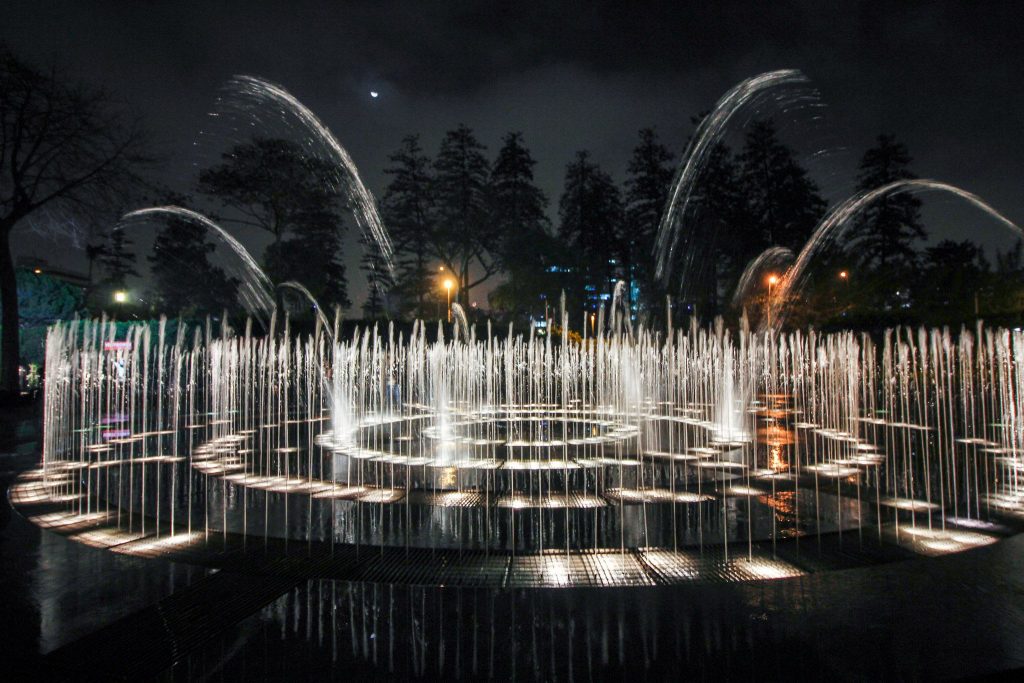 Barranco neighborhood
The Barranco neighborhood is a place that adds color and life in each of its corners, it has some picturesque buildings and old mansions that today function as bars and museums, with the busy boardwalk making it impossible not to visit it. This place offers a mixture of experiences to visitors from all over the world, where they mix culture and fun. This neighborhood, even though it is small, has some attractions such as the Bridge of Sighs, the descent of the baths, boutiques and museums, a neighborhood that has many interesting and avant-garde cultural spaces.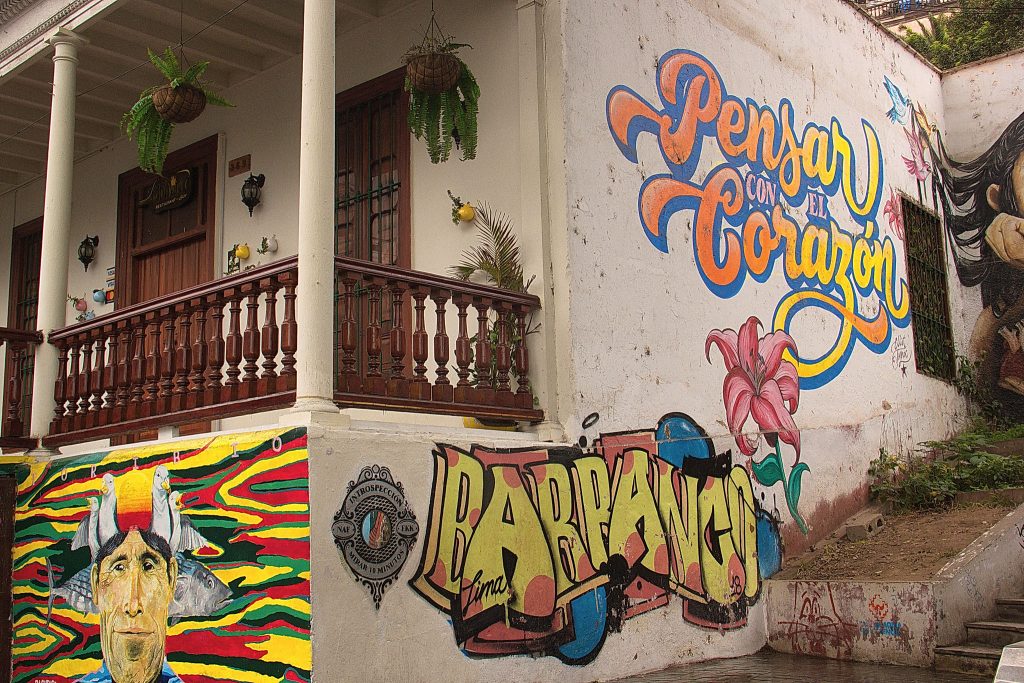 La Recoleta Church
Also known as the Parish of the Sacred Hearts, it is one of the oldest churches in Lima. Inside it are a series of sacred images and sculptures, where one of the main images most revered by the faithful is that of the Lord of Good Hope. Its construction and design presents a baroque trend with a neo-Gothic influence. Currently it is also known as Plaza Francia, an area that has a place in the history of the capital of Peru.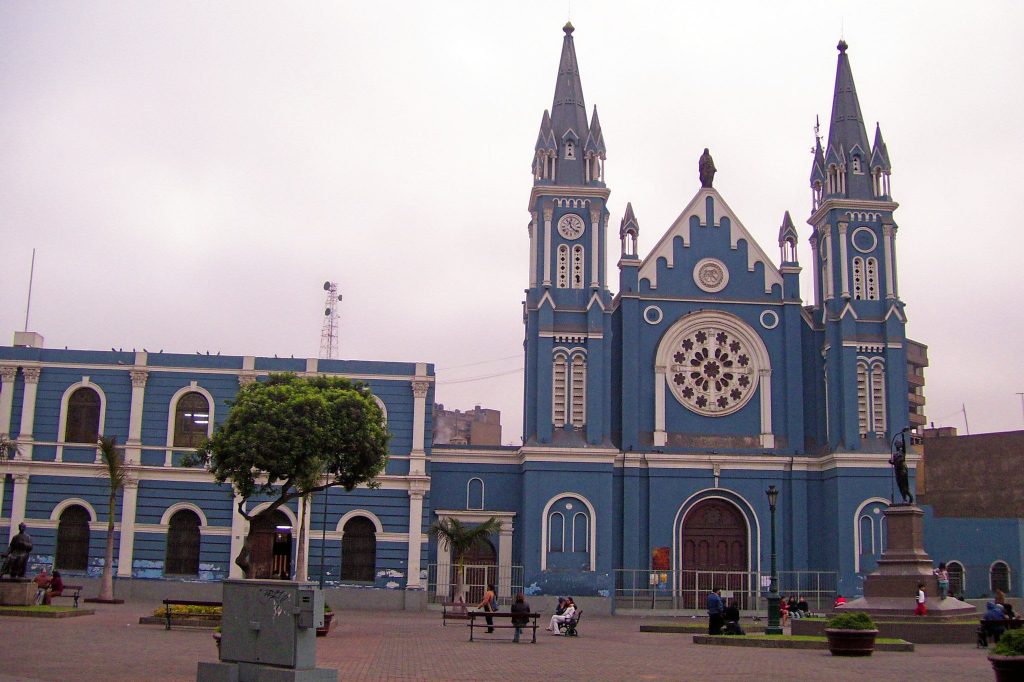 Callao and Real Felipe Fortress
The Real Felipe Fortress is a military architectural complex, it presents walls, passages and labyrinths that had a defensive function regarding the attacks produced by pirates. Its interior harmonizes various environments that today are conditioned for museum exhibition purposes. A good place to learn a little more about the history of the Peruvian territory, making you experience varied sensations throughout the tour of the environments that this fortress presents, it has a tower where you can see a panoramic view of the port of Callao and the city of Lime.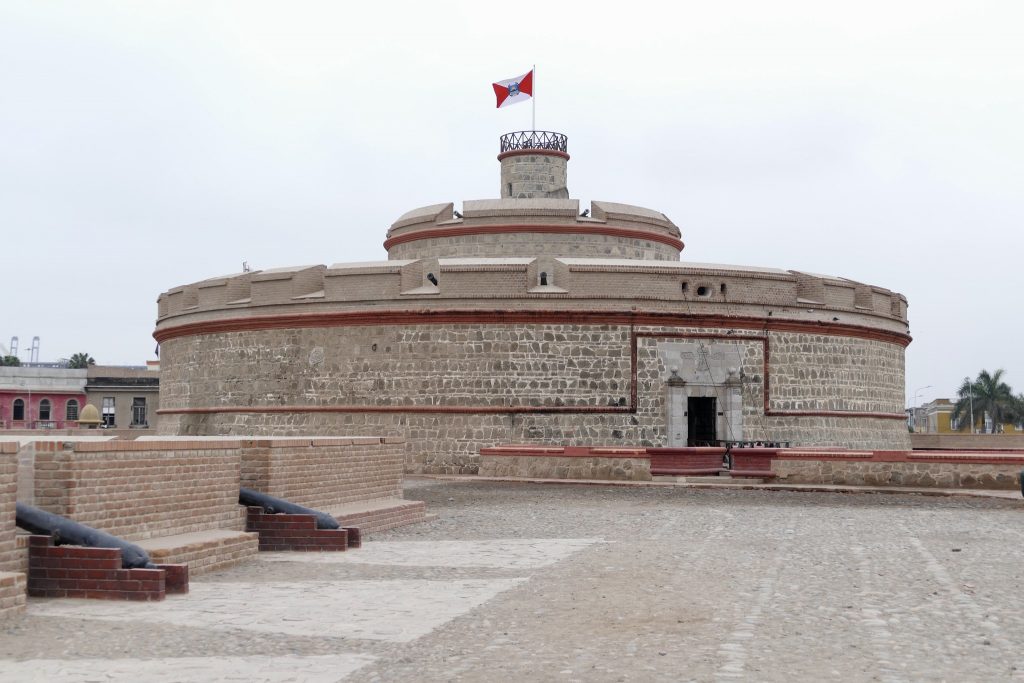 Miraflores boardwalk
It is a park that runs along the edge of the cliff of the Costa Verde, presenting an impressive panoramic view of the Pacific Ocean. This boardwalk is one of the most beautiful areas of the city of Lima, it has a route made up of three sections such as the boardwalk of the Marina, Cisneros and the Reserve. The entire route presents gardens full of flowers, sports fields, places to exercise and monuments. It is inevitable to miss it, the sea breeze and the freshness of the entire boardwalk is ideal for walking and taking a quiet and peaceful walk while you meditate.

Basilica and Convent of San Francisco
It is one of the most visited convents in the city of Lima, the largest architectural complex, which shows an artistic wealth with masterpieces that are presented in the museum, with rooms that show ornate cloisters, a church that has mysterious crypts known as catacombs. Inside this convent you cannot miss seeing the painting of the Last Supper.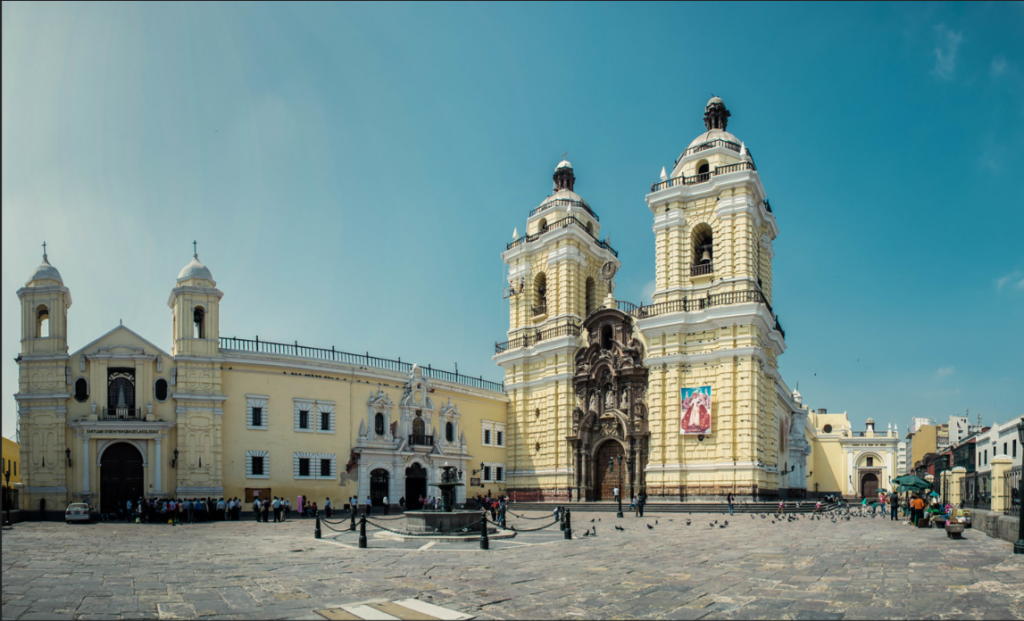 Santo Domingo Convent
A convent that saw the birth of three well-loved and well-known characters in the Catholic religion, such as Santa Rosa de Lima, San Martin de Porres and San Juan Macias, recognized saints in Peru, for the works and history they had. This convent has paintings, sculptures, and wood carvings that make it look like a bluish cloister with a wonderful bell tower, where one can go up and see a panoramic view of the entire historic center.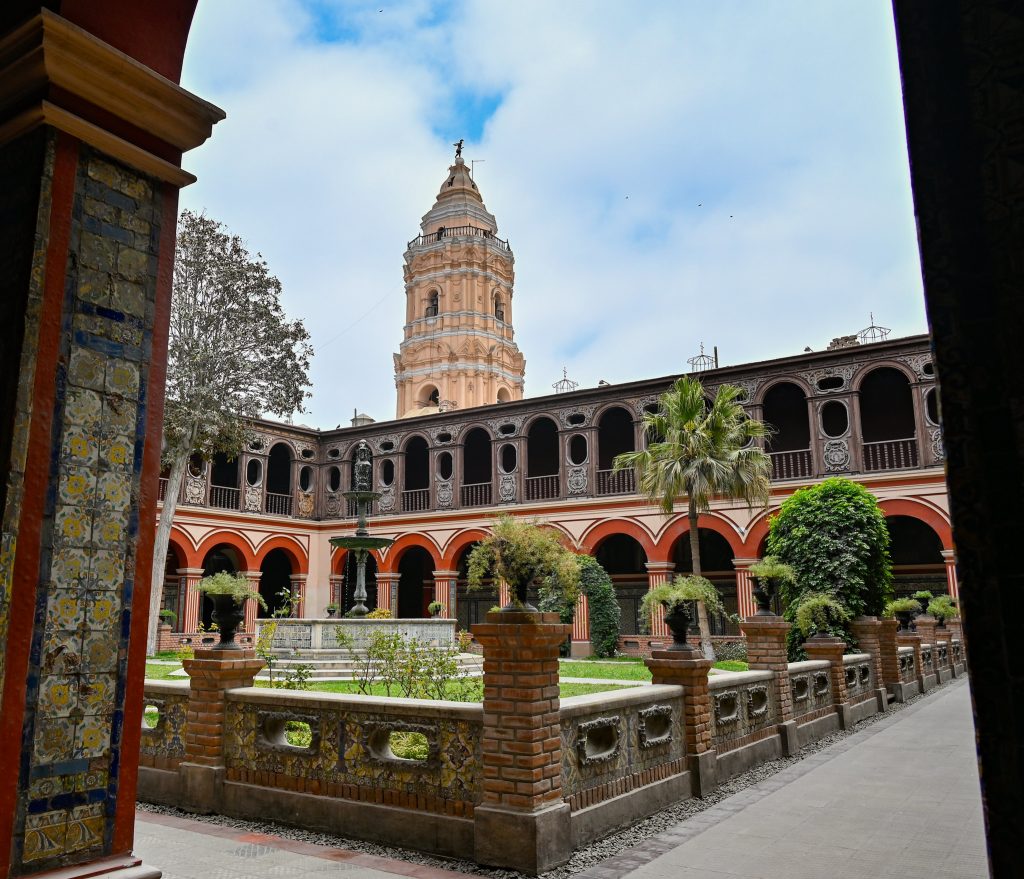 Larco Museum
An archaeological museum that surrounded by gardens and accompanied by pre-Columbian art, was one of the first to open its doors to visitors virtually, showing its wealth with a gallery rich in impressive ceramic pieces, it has a textile room, where They appreciate cloaks and tunics, as well as other rooms where conservation and maintenance are shown so that it is one of the main most important tourist attractions in the city of Lima. The Larco Museum opens its doors every day without any exception and has a cost to enter.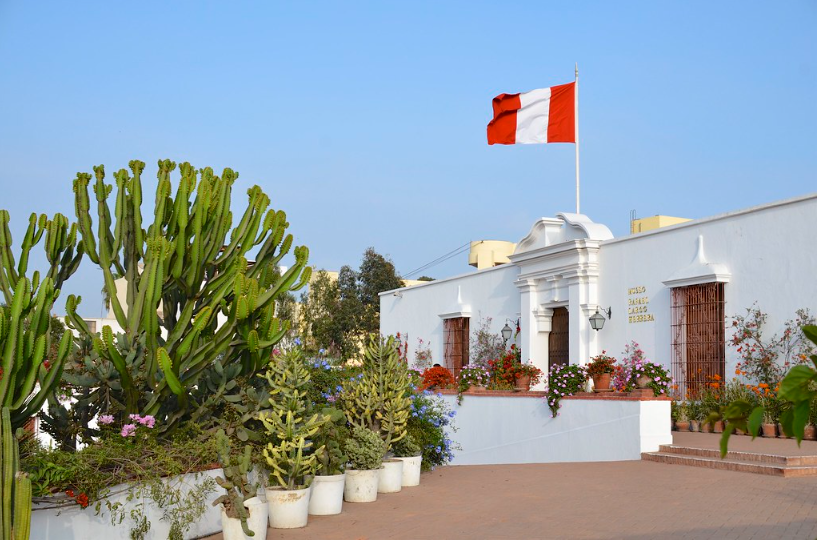 All the places mentioned in the Article are a power for tourism, there are many destinations and tourist attractions that are located in the city of Lima, however here we highlight those that are a little more prominent and known by people. We recommend that you spend some pleasant moments in the company of loved ones, in addition to enjoying the gardens that this museum offers.