SORAYPAMPA SKY LODGE
SORAYPAMPA SKY LODGE
Located at the base of the Humantay mountain at about 3800 m.s.n.m. It is the perfect place to appreciate the landscape of the Andean Valley and a panoramic view of the Salkantay glacier.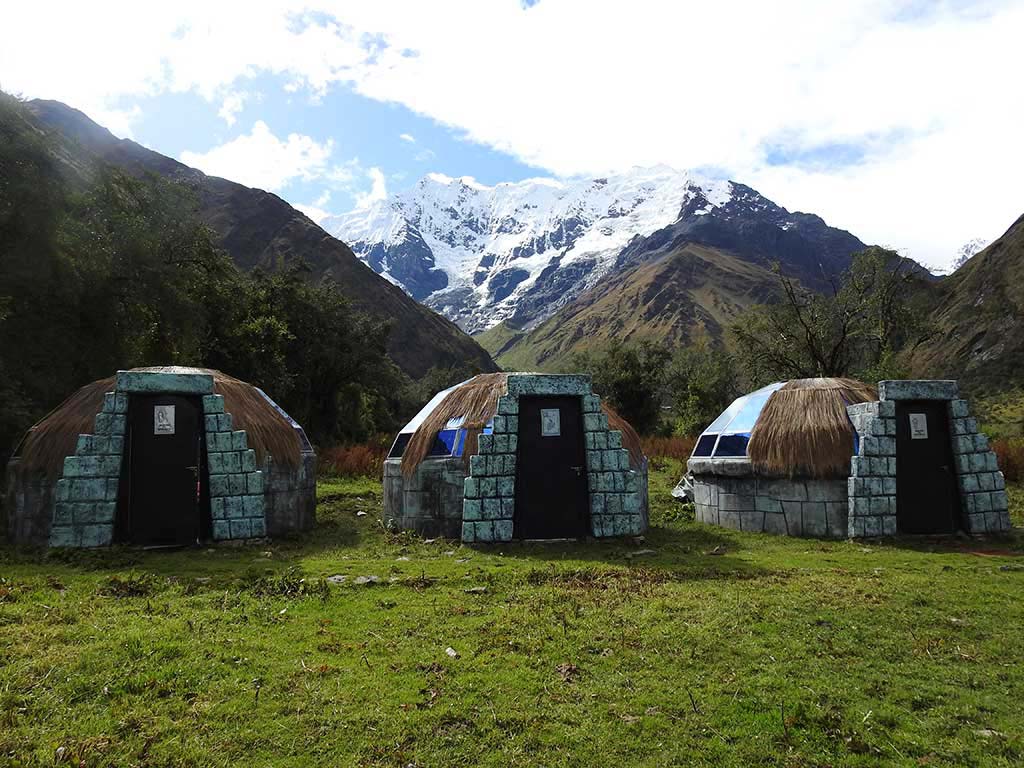 Soraypampa is located in the district of Mollepata in the province of Anta and is the starting point for the ascent to the Humantay lagoon, it has a puna climate and icy winds with a pre-Hispanic road impacted by geological factors.
Soraypampa is located within the buffer zone of the Historic Sanctuary of Machu Picchu, from Salkantay Pampa to Abra Salkantay.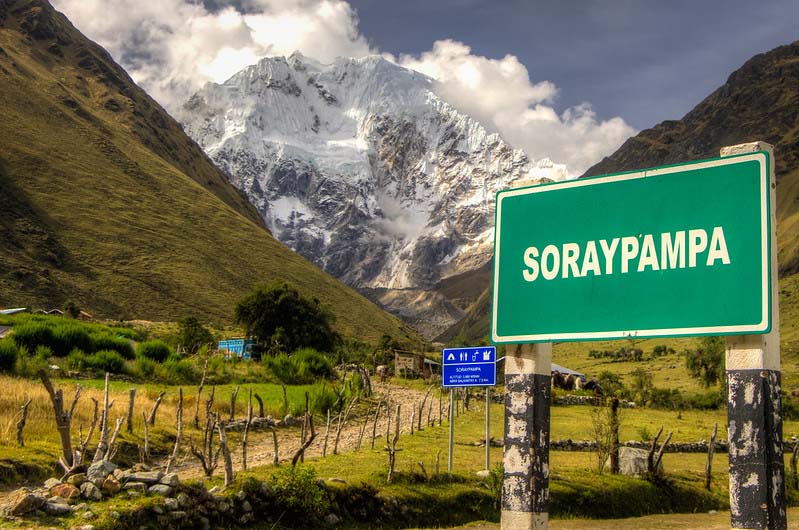 Soraypampa, being part of the Mollepata-Abra Salkantay-Santa Teresa road, has become a place with a large influence of tourists. The life zone presents natural grasslands with immense formations of bushy vegetation and relatively clayey soils with reddish to brown tones and the topography is defined by flat areas and elevated hills.
For this reason Soraypampa Sky lodge born, a camp that has 4 furnished lodges and individual beds, has a heater for each lodge, electric lighting and plugs to charge phones or cameras, the view from Soraypampa Sky lodge groups a vegetation that includes a number of species or biological forms, animal activity and the snowy landscape with the starry night full of them that are seen when spending the night is a fantastic option for camping.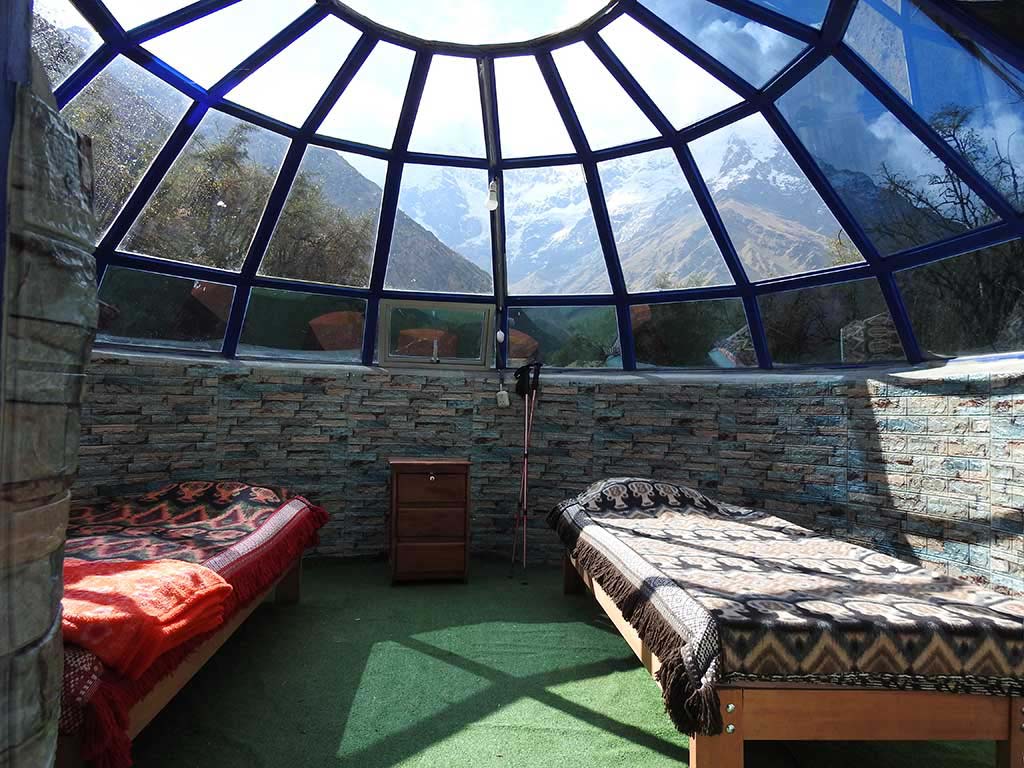 Soraypampa Sky lodge offers exclusive private bathrooms for our groups of passengers, it has a restaurant and kitchen where our cooks prepare all the dishes to feed our passengers in the route of Salkantay.
The structure of our domes are made rustically, a design with stone walls and a glass roof that allow open observation of the sky and the stars, it is an innovative alternative so that they feel closer to nature and the place, providing a special touch when spending the night in the middle of the vegetation and the Andes.