COLLPAPAMPA SKY LODGE
COLLPAPAMPA SKY LODGE
Our campament Collpapampa Sky Lodge is located to 2 800m.s.n.m. Arrives at the populated center of the same name for the key route Salkantay and Choquequirao, a comfortable camp in the middle of the nature of the Andean valley offers you the comfort to fully rest.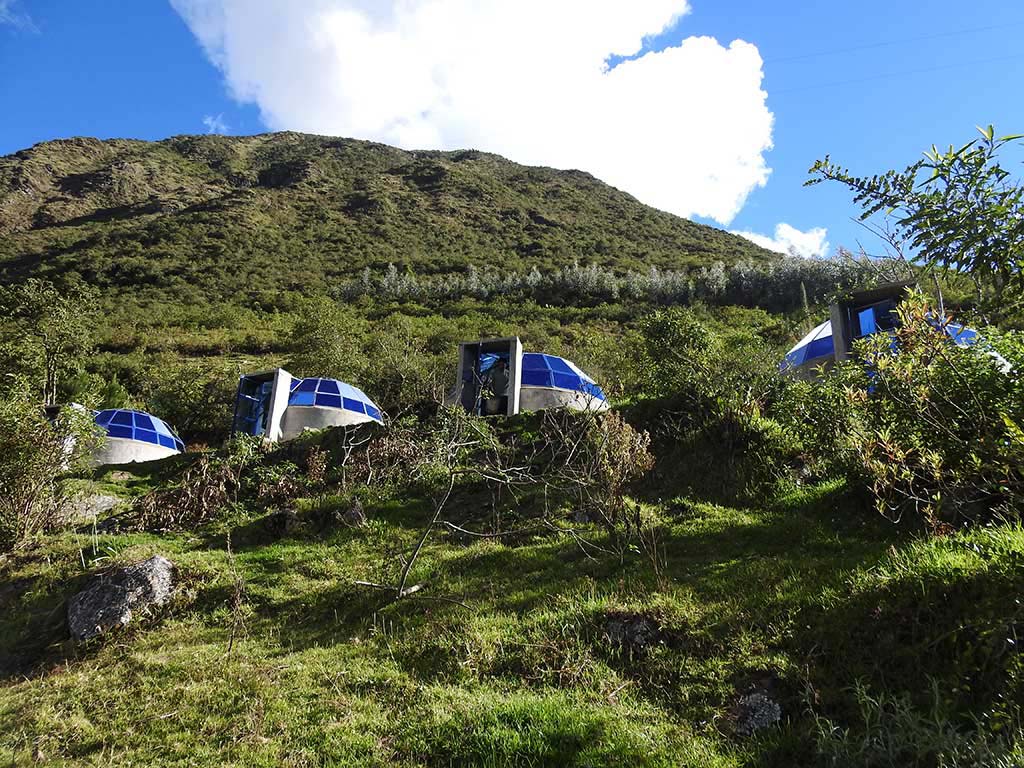 Populated center located in the district of Marcapata, province of Quispicanchi, Cusco region is the key populated center, where the road tip is located, an area where there are a variety of camps for tourists who continue their journey to reach the archaeological center of Llactapata and know to the citadel of Machu Picchu crossing the Aobamba river.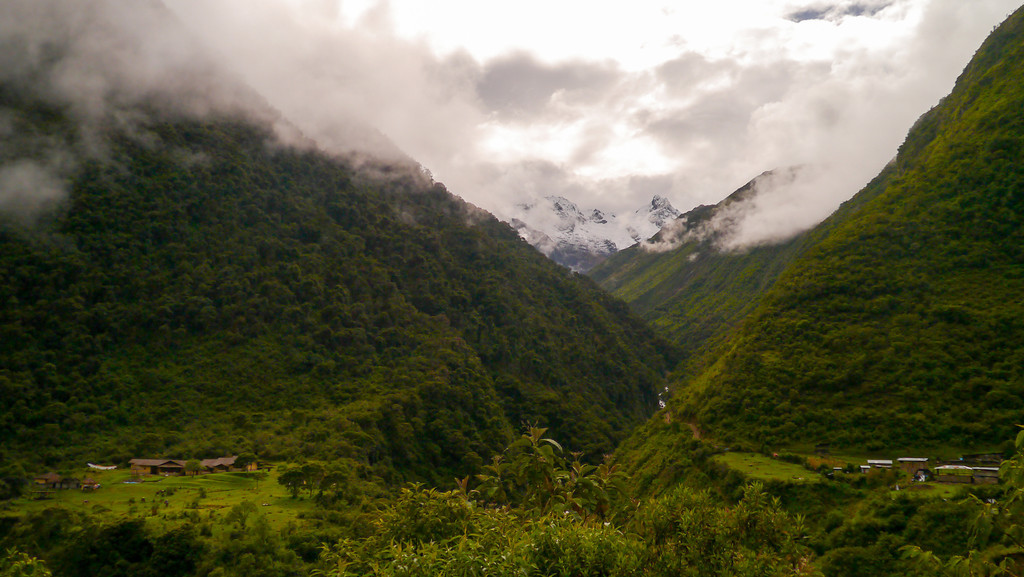 Collpapampa Sky lodge is a camp used for our Salkantay and Choquequirao route, where we spend the second night of our tour, it has very dense vegetation, however the natural environment and cultural landscape generates a suitable route and place to spend the night and camp in our sky lodge.
The cultural, natural heritage, diversity and living culture in the town of Collpapampa constitutes a tourist attraction. Collpapampa Sky Lodge has 4 lodges, each furnished with individual beds, as well as each one including a heater due to freezing temperatures, electric lighting and sockets to charge cell phones or cameras.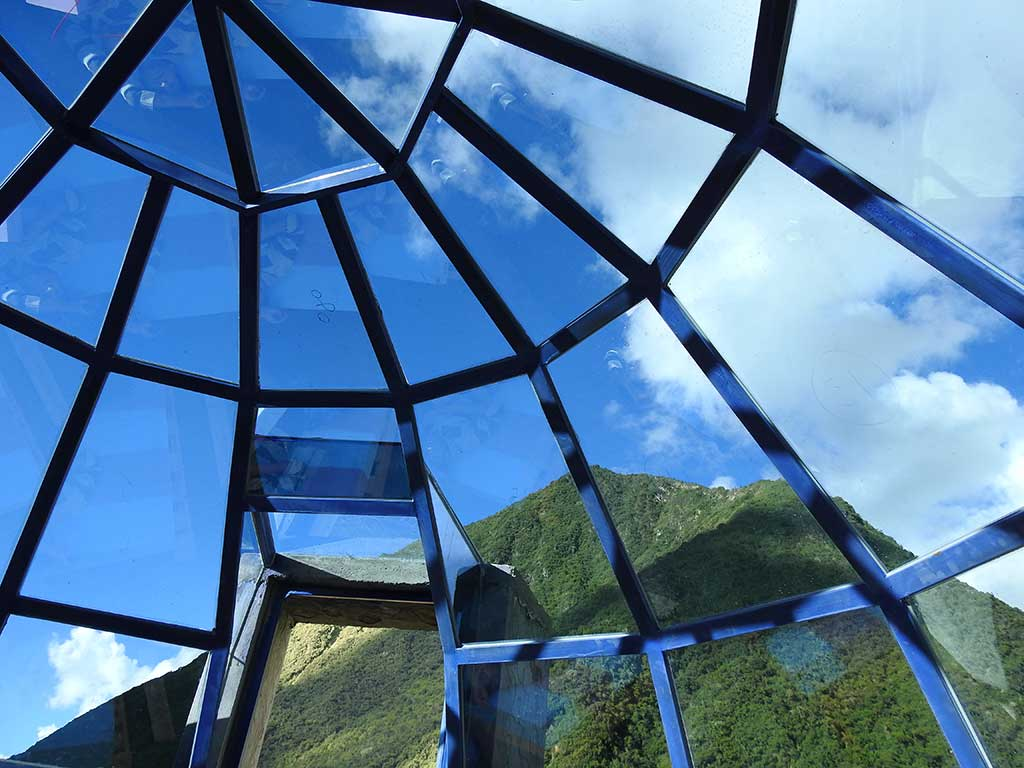 Collpapampa Sky lodge offers exclusive private bathrooms for our groups of passengers, it has a restaurant and kitchen where our cooks prepare all the dishes to feed our passengers on the Salkantay route.
The structure of our domes are made rustically, a design with stone walls and a glass roof that allow open observation of the sky and the stars, it is an innovative alternative so that they feel closer to nature and the place, providing a special touch when spending the night in the middle of the vegetation and the Andes.