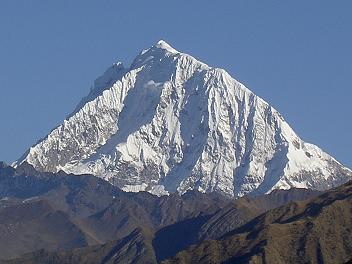 Salcantay or Salkantay is the highest peak of the Willkapampa mountain range, part of the Peruvian Andes. It is located in the Cusco Region, about 60 km (40 mi) west-northwest of the city of Cusco. It is the 38th highest peak in the Andes, and the twelfth highest in Peru.
However, as a range highpoint in deeply incised terrain, it is the second most topographically prominent peak in the country, after Huascaran.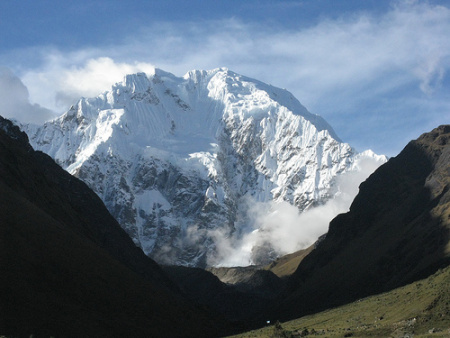 The name Salkantay is from sallqa, a Quechua word meaning wild, uncivilized, savage, or invincible, and was recorded as early as 1583. The name is thus often translated as "Savage Mountain".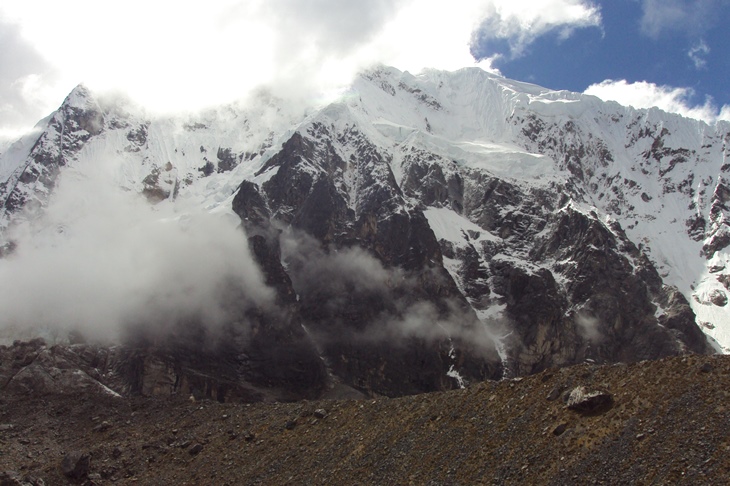 The Classic Salkantay trek to Machu Picchu, the most popular destination in South America!It presents a unique combination of culture, with preserved proudly by the Peruvian people, and is an amazing adventure and extraordinary natural beauty. This walk is set at the highest peaks of Salkantay and Humantay Mountain, where the cold ice of the mountains meets the steamy heat of the Andean jungle. This route is surrounded by the historic Machu Picchu National Park and is considered one of the 25 best hikes in the world. This trail is very diverse and rich geography hike, Andean culture and history. The Cordillera Vilcanota contains two twenty highest mountains in the Americas.
know more about your travel destination in Peru, the best tourist destinations such as Cusco city and Machu Picchu, Arequipa and Colca Canyon, Puno and Lake Titicaca. besides other interesting for your trip to Peru issues.