HOTEL ENCANTO
HOTEL ENCANTO
A hotel that guarantees you a comfortable and pleasant stay with a team of qualified professionals willing to offer personalized service and bring you an unforgettable experience during your stay.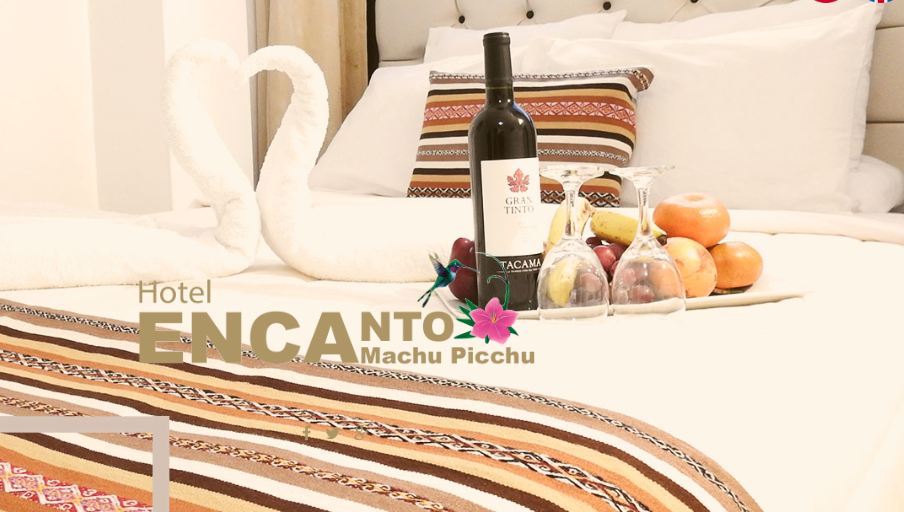 The Hotel Encanto located in Urb. Las Orquídeas F-6 (Machu Picchu), is a majestic hotel just two blocks from the Aguas Calientes train station. A company that was born dedicated to the tourism sector with highly qualified, responsible personnel, in order to offer a quality service with high standards in favor of guests, provides a safe, pleasant, warm and familiar stay.
Hotel Encanto has comfortable standard rooms, each room has Plasma Satellite cable TV, a heating system, hot and cold water system 24 hours as well as internet connection via WIFI, the rooms have an entrance of natural light, due to the large windows of the design that the hotel has and that also serve to enjoy the view of the town.
The Encanto hotel offers facilities such as laundry service, telephone, private bathroom, 24-hour room and reception for guests at the train station.
It has a distribution of comfortable, clean rooms and offers its guests the following:
Single room
Double room
Familiar
Its rooms are connected through a corridor, and it has a team of qualified professionals who will be your support during your stay, providing a personalized and quality service that exceeds your expectations and makes you feel like your second home.
The Encanto hotel is willing to receive any national or foreign visitor who comes to see the citadel of Machu Picchu, you can find them through their website hotel-encanto.com, and you can contact them to spend a stay in the town of Machu Picchu unmatched.