TripAdvisor Certificate of Excellence "Hall of Fame"
TripAdvisor Certificate of Excellence "Hall of Fame"
We are delighted to announce that ITEP Travel have been recognized as TripAdvisor Certificate of Excellence "Hall of Fame" winners.
The Certificate of Excellence award celebrates excellence in get better experiences and is given only to Travel Agencies that consistently achieve great traveller reviews.
The 'Hall of Fame' was created to honour those businesses that have earned a Certificate of Excellence for five consecutive years!
Being awarded the Certificate of Excellence for many years and this induction into the 'Hall of Fame' is a true source of pride for the entire team at ITEP Travel and we'd like to thank all of our past travelers who took the time to complete a travel review.
There is no greater seal of approval than being recognized by our clients. With the TripAdvisor Certificate of Excellence based on guest reviews, the accolade is a remarkable vote of confidence to our lodges, camps and services and to our continued commitment to excellence.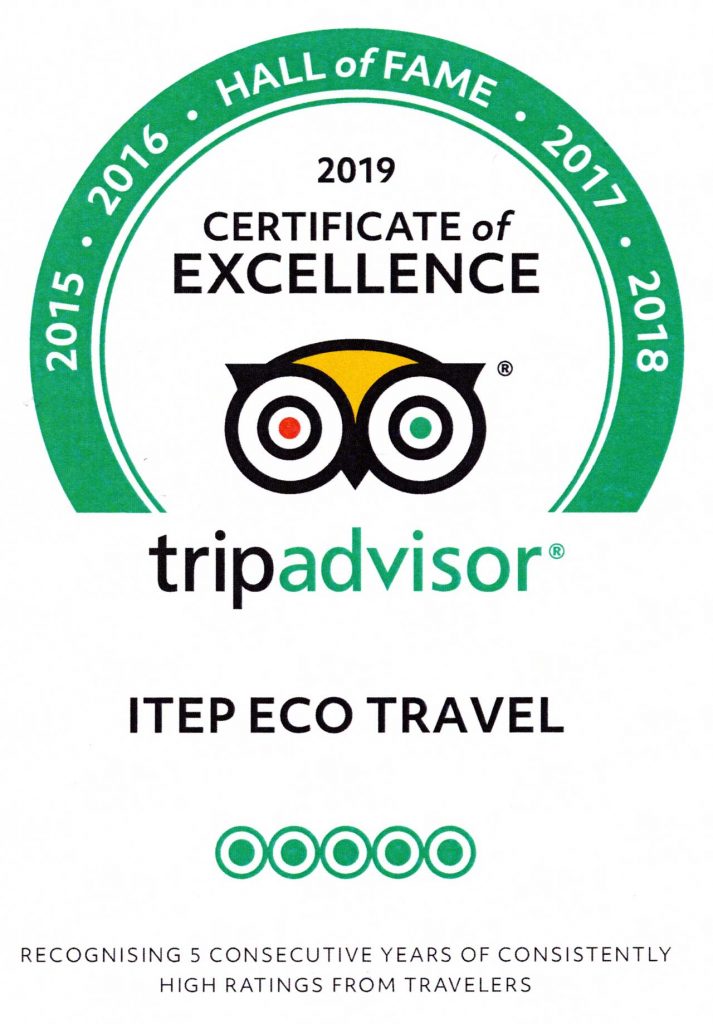 Thank you ITEP "Inka Trail Expeditions Perú" team, is time to celebrate!