PERUVIAN GASTRONOMY "THE MOST REQUESTED MAIN DISHES IN PERU"
PERUVIAN GASTRONOMY "THE MOST REQUESTED MAIN DISHES IN PERU"
Peru is among one of the main gastronomic destinations worldwide, the variety and combination of flavors on the tables are a delicacy for every traveler who comes to know the various tourist destinations but also to try Peruvian food.
Each Peruvian dish has a particularity in history, the diversity and richness of products are manifested in each ingredient placed in the different dishes to be served, the combination and mixture of each product with the Peruvian tradition generate a variety of new and innovative dishes that are pleasing to the palate of thousands of visitors from all over the world. With the renowned chef Gaston Acurio, Peru is an icon and country recognized worldwide in the kitchen.
Ceviche
The flagship dish of Peru, with the main ingredient being fish, is the heart of Peruvian cuisine. This famous dish contains lemon, garlic, onion, lettuce, sweet potatoes, corn, coriander and other species and ingredients that give a flavor and delicious aroma of the sea, it can be prepared with different types of fish that are cooked only with lemon juice. There are a variety of ingredients that can be implemented by combining new products and details to the taste of each one. A fresh dish in the middle of the beach or the sea is a touch that gives it more seasoning when it comes to tasting, with the fish juice (chilcano) they make ceviche an exotic and delicious dish.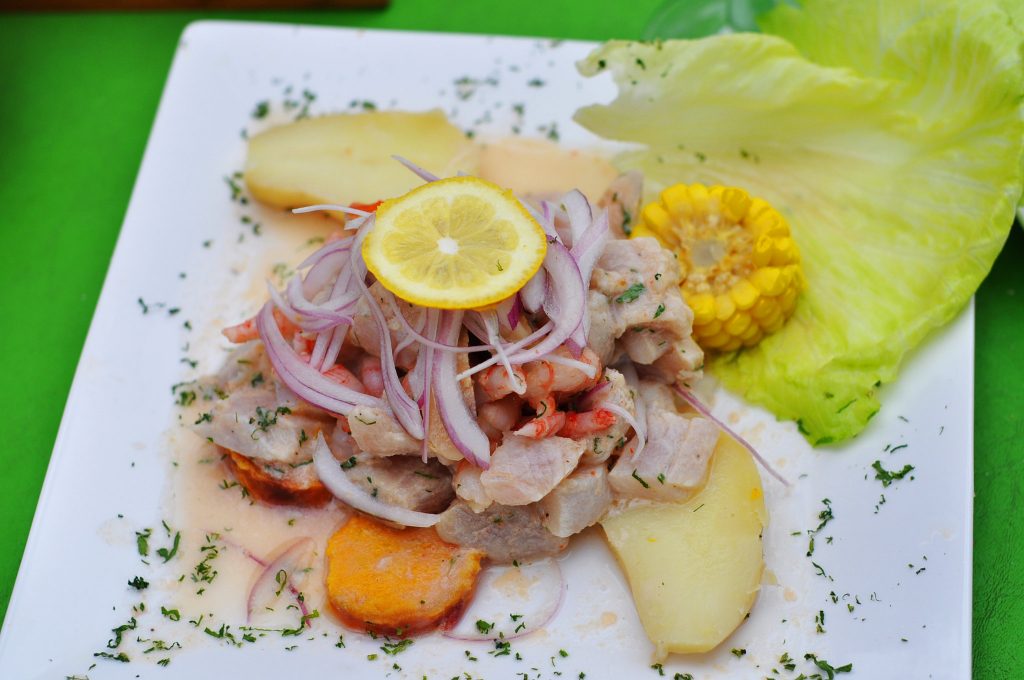 2. Chiriuchu
Cusco dish that is served on the Corpus Christi festivity, a heritage rich in tradition, the flag dish of the city of Cusco means "Cold Chili", contains ingredients from the three regions of Peru. The ingredients found are baked guinea pig, chicken, chicken, cecina, chorizo, cheese, cochayuyo, rocoto, toasted corn, corn torrejas and dry egg cup. All these cooked ingredients are served especially in the month of June (Fiestas del Cusco), a typical dish of the Inca empire that today is consumed hot or cold. A set of flavors that mixed together are a delicacy on one's palate.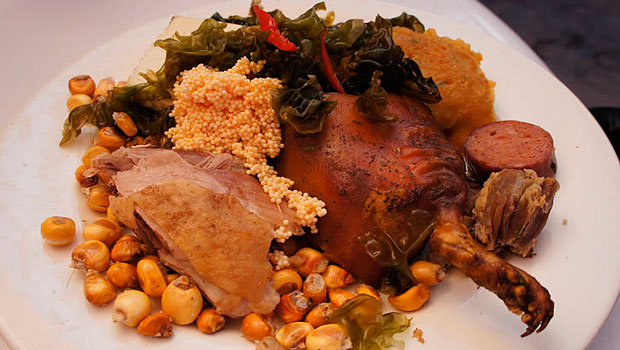 3. Baked Guinea Pig
The Cuy main ingredient for this dish, is also a native dish from the city of Cusco, accompanied by native potatoes or also some pasta or noodles are perfect for this dish. The guinea pig has a filling and seasoning with natural herbs that give it a delicious aroma and flavor. The ingredients for the preparation of the Cuy are salt, garlic, huacatay, lemon, pepper, cumin and if you want to put something extra you can do it, because this dish becomes a delicacy on your palate.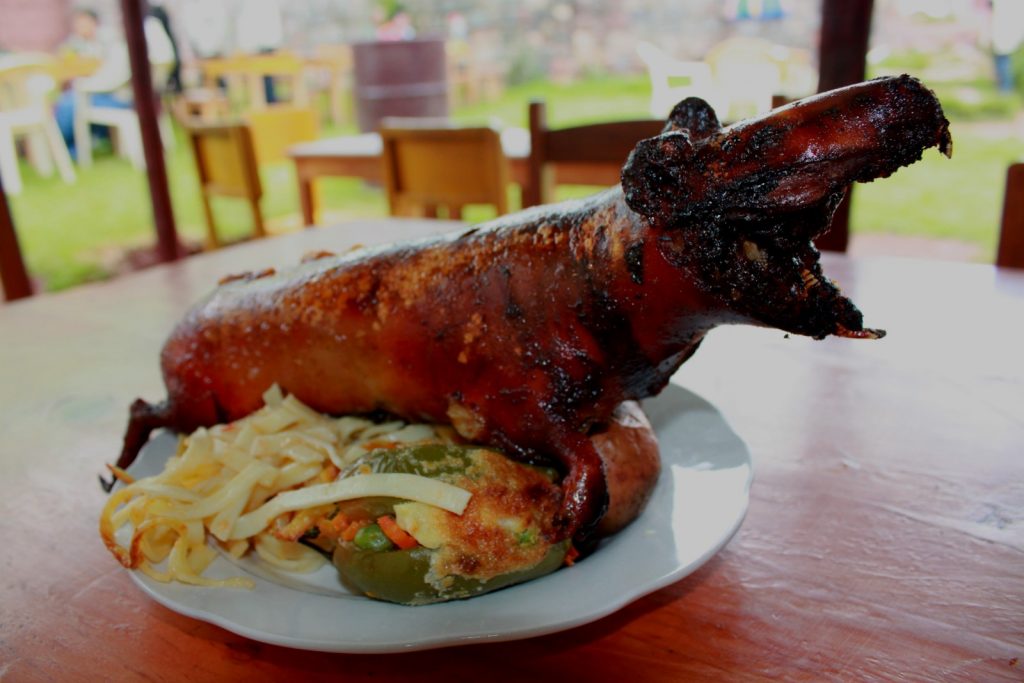 4. Chicken rice
One of the main dishes consumed in Peru, very popular and served in all parts of Peru that accompanied with a Creole sauce is the most fascinating on the palate, this dish has chicken as its main ingredient, accompanied by peas, carrots, corn, Peppers with ground yellow chili that gives it a touch of color, as well as cilantro, generate a delicious aroma. You can also add beer or chicha de jora, which in many cases are already part of this dish. A simple dish to make is one of the most chosen by thousands of people.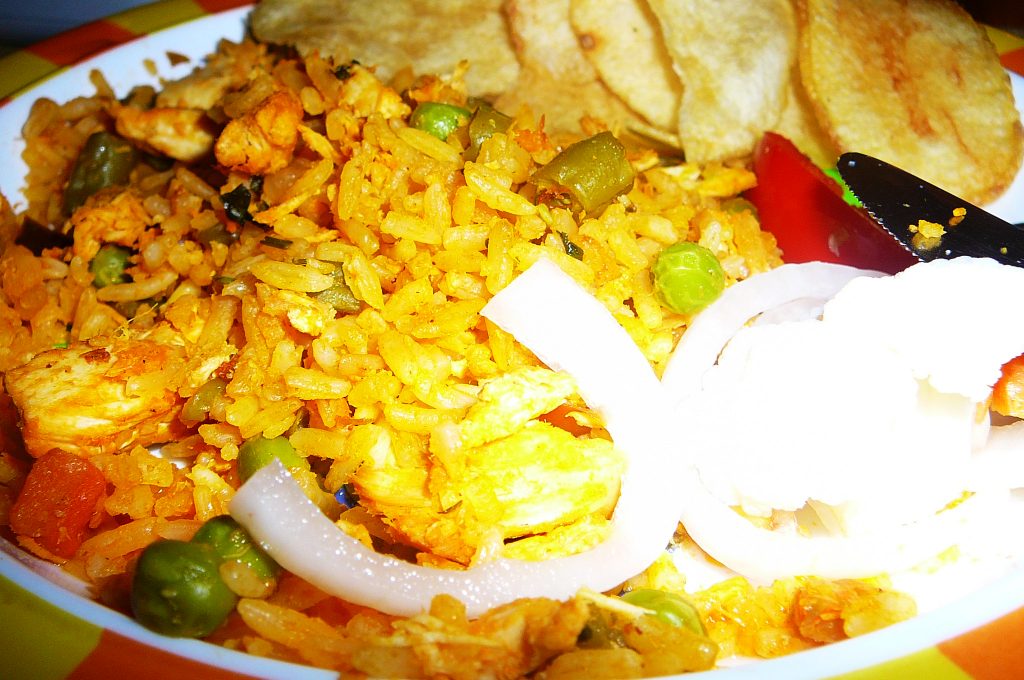 5. Huancaina's style potato
An emblematic dish that is the favorite of many tourists, this dish consists of boiled eggs and potatoes, covered with the sauce that gives the dish its touch that accompanied with olives are the favorite of many. For the preparation of the sauce, milk, cookies or bread, oil, cheese, yellow peppers and salt are required, which, combined and blended, become the sauce that is the reason for the dish. When served, it is accompanied by lettuce leaves that, due to the spicy sauce, are the perfect complement to not feel so spicy.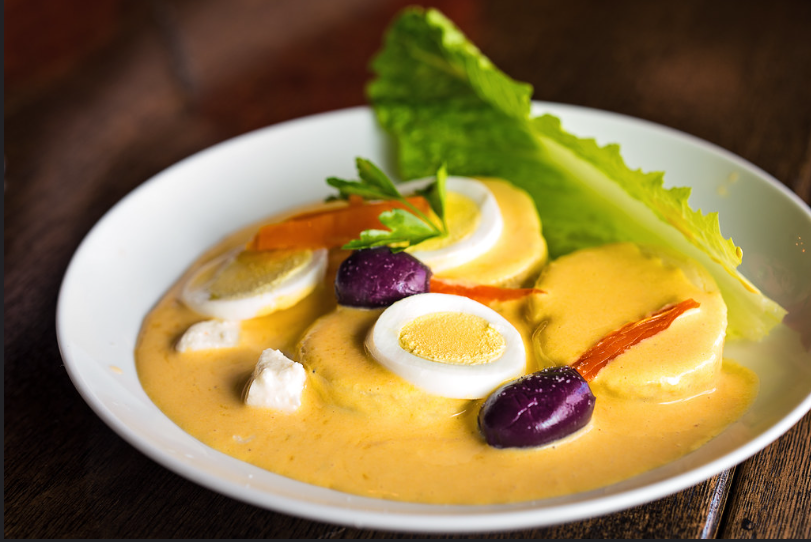 6. Chicken chili
A dish similar to papa a la huancaina, however it contains chicken breast as its main ingredient, which accompanied with rice is one of the most requested dishes when they arrive in Peru. The ingredients used for its preparation are long chopped onions, yellow peppers, garlic, milk, oil, salt, slices of bread, cumin and other spices. It is served alone or also accompanied by a hard-boiled egg that also provides more nutrients to the dish.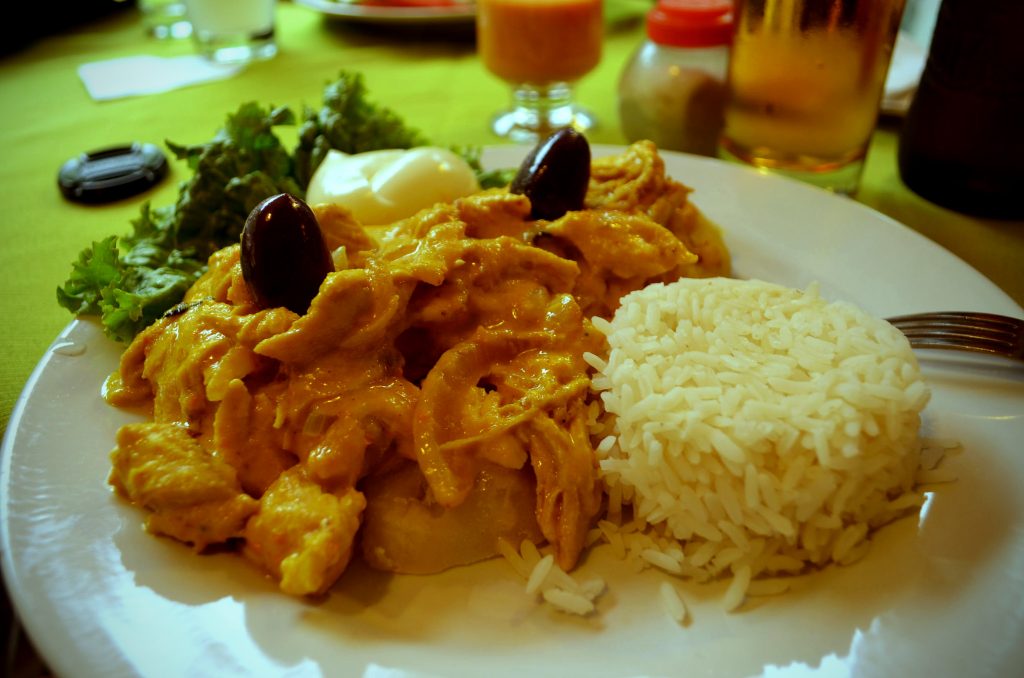 7. Lima Cause
The Lima cause is a Peruvian recipe that is based on a creamy and soft filling that with superimposed layers of potato, avocado and shredded chicken with mayonnaise make it a favorite dish, where each bite is like a delicacy for one.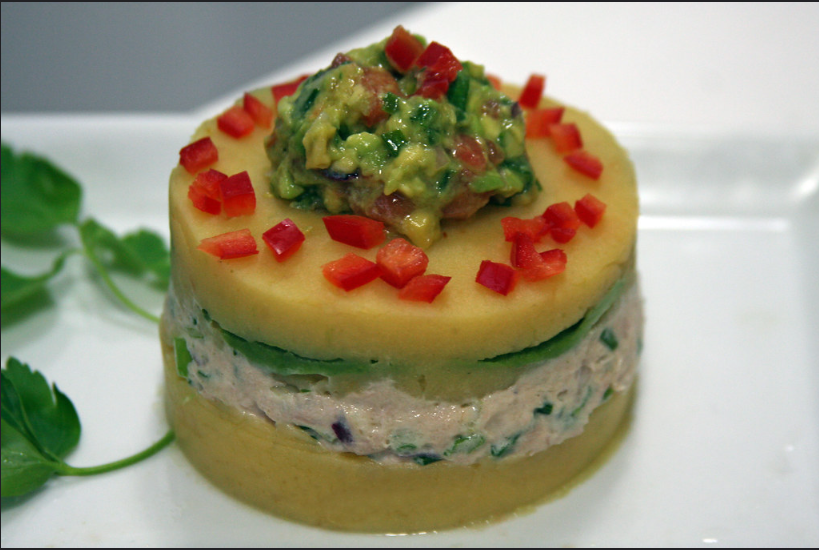 8. Rocoto Souffle
A native dish from the city of Arequipa, it is one of the main dishes of Arequipa gastronomy. The main ingredient, which is the rocoto, is delicious when cooked in the oven. It has a filling of carrots, ground meat, olives, chopped hard-boiled egg, peas, bay leaves, chopped onion, organs and other species that are the filling that give the souffle its touch. The rocoto souffle has a layer of melted cheese with beaten egg that when cooked in the oven is a delight for the palate, mostly accompanied with baked noodles.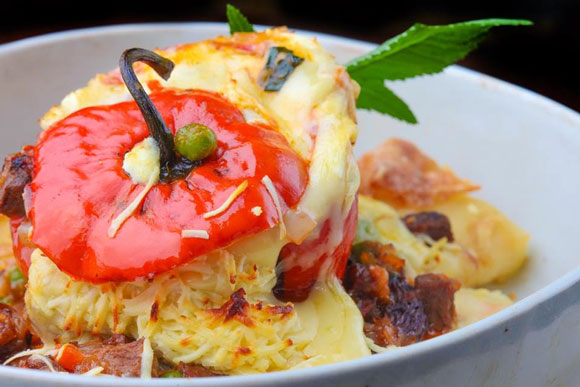 9. Pachamanca
Pachamanca is a dish from the Andes of Peru, where the ingredients are buried and covered with earth so that they are cooked in an oven made of hot stones. This dish is prepared with beef, pork, chicken and lamb, vegetables and tubers such as potatoes, broad beans, sweet potatoes and corn turned into humitas. When everything is placed for cooking and removed to eat, the smell and taste of the products on the ground are fascinating and have a different flavor.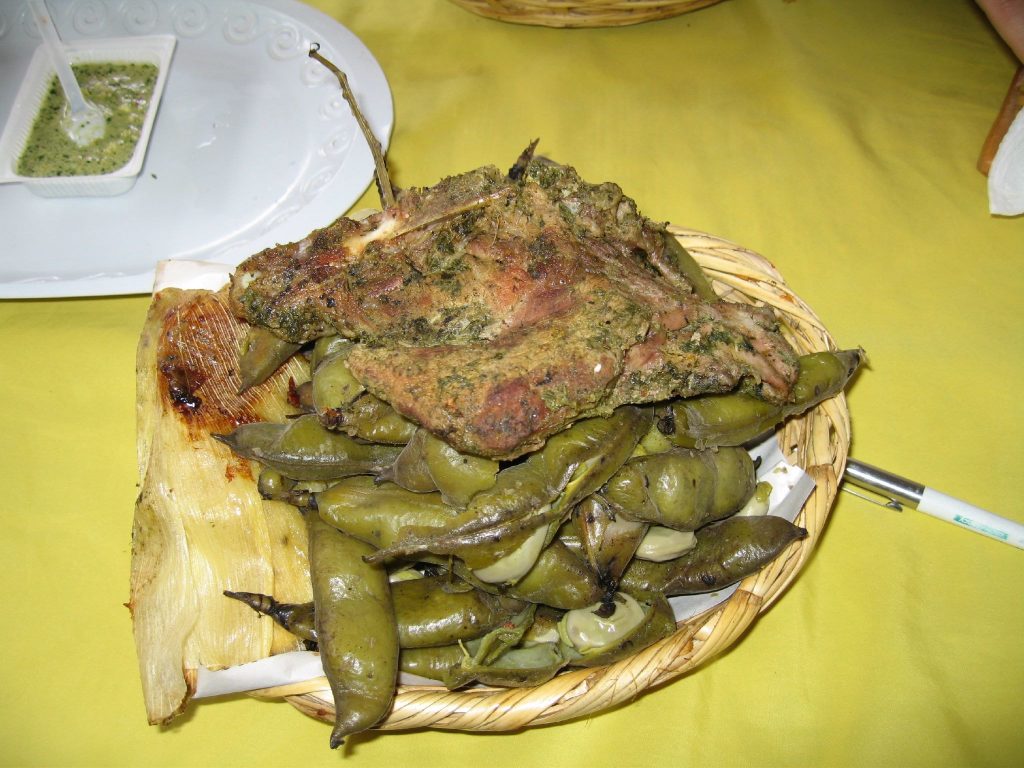 10. Carapulcra with dry soup
Dish from the Ica region, it is the combination of potato, meat that accompanied with a dry noodle soup with basil dressing is a fusion on the palate. The stew with ají panca in chicken, pork or beef is the reason for the seasoning and flavor of the dish if I eat the key broth of the carapulcra that with the dressing merge and take the exact point for the tasting of the dish.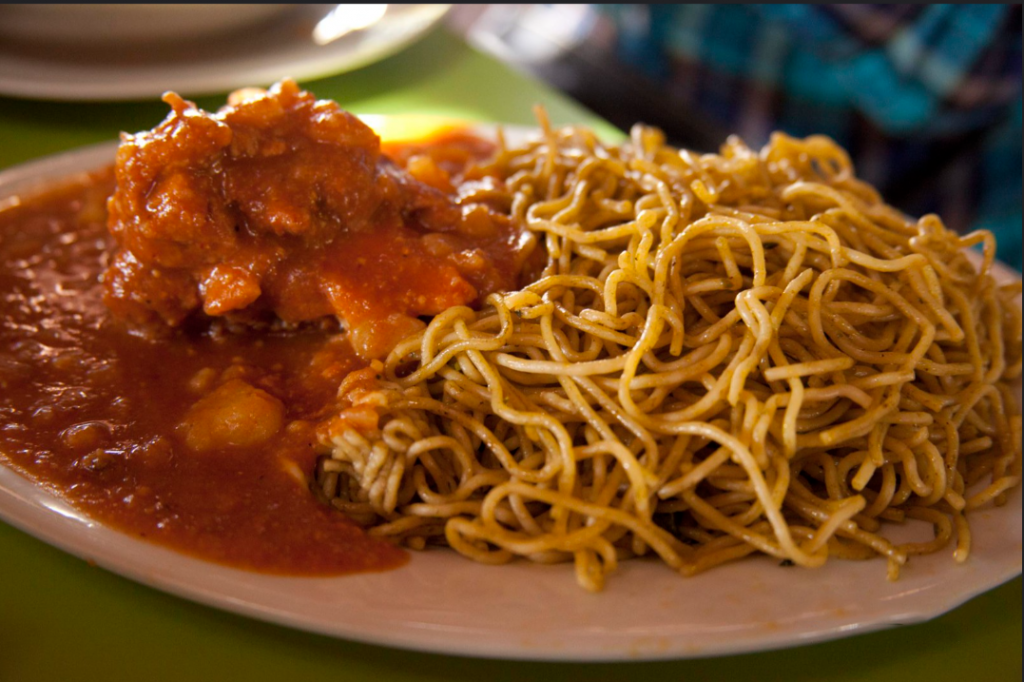 11. Shrimp soup
A jewel of Peruvian gastronomy, a typical dish from the Peruvian coast. As its name indicates, the main ingredient is shrimp, it contains a variety of ingredients such as potatoes, broad beans, peas, beaten eggs, corn, onion, rice, milk, garlic, salt and pepper to taste, in combination and cooking everything can be add zucchini and some other ingredient of your own to your preference and taste. Considered by CNN as one of the best soups worldwide in the top 20.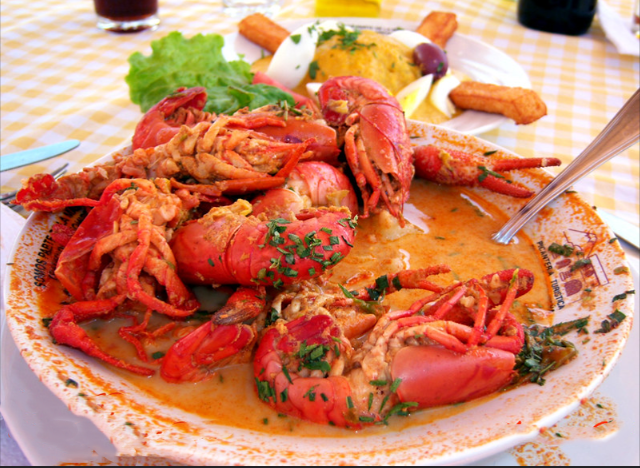 12. Juane
A dish born in the Peruvian jungle, it is a tasty stew made of chicken seasoned with spices and covered in bijao leaves that are a delicacy for the palate. For its preparation, chicken or chicken pieces, rice, olives, garlic, oregano, onions, salt, pepper, cumin and toothpick are required. It is tasted especially on June 24 for the Festival of San Juan, a reason where this yellow spherical dish and wrapped in banana leaves are enjoyed in this traditional festival.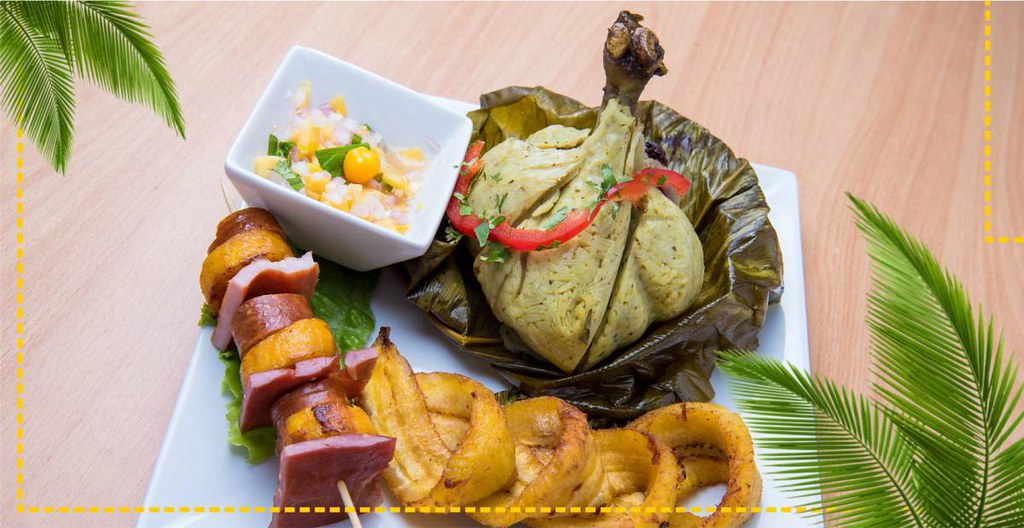 13. Stretcher
It is a typical soup of Peruvian gastronomy, made from shellfish and fish, it is a very succulent aphrodisiac dish that contains phosphorus, very popular on the coast of Peru, accompanied by ceviche, leche de tiraditos or tiraditos are a good side dish.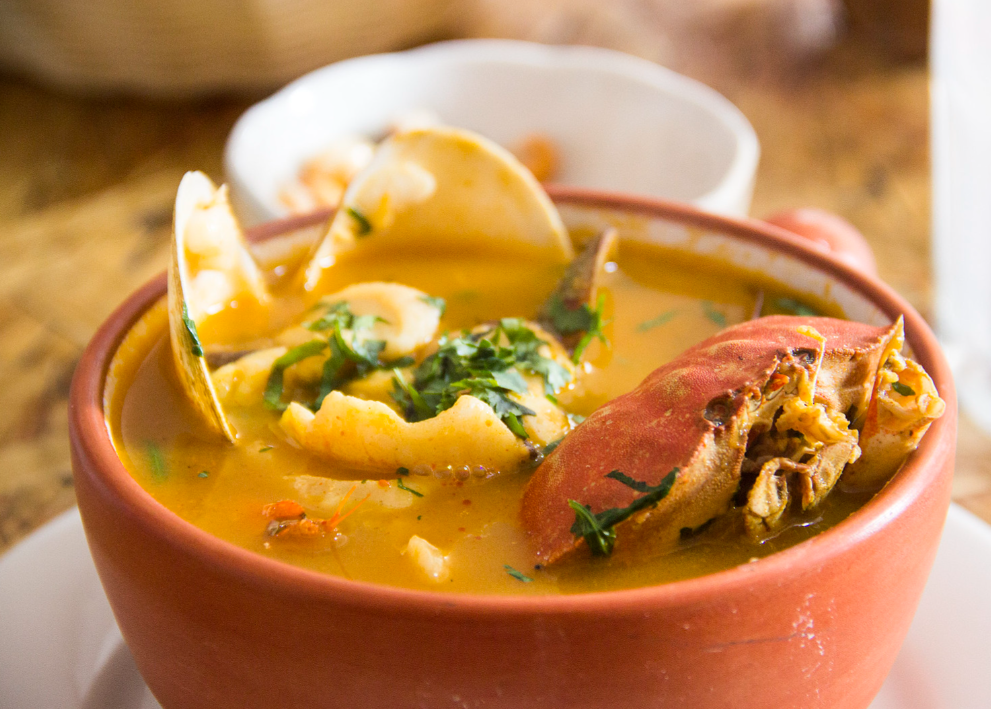 14. Suri
It is an Amazonian larva that is consumed and is popularly known as black weevil, a popular dish in the jungle, they can be eaten alive or cooked, they have a creamy texture and a smoky flavor, depending on your preferences you can add seasonings, dressings such as sauces to make them taste better. Most of the time you can find them inserted in sticks like anticuchos, its popularity has made many national and foreign tourists come to the Peruvian jungle to try it.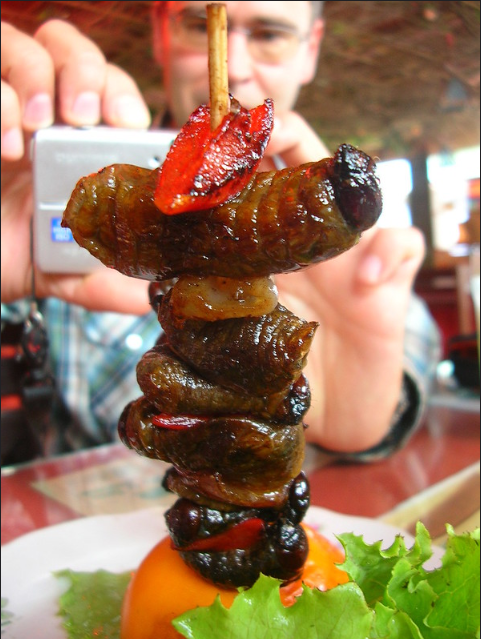 15. Beans with dry
A classic dish from the north of the Peruvian coast, the seco de cordero is a stew that has potatoes, carrots, and onions that give the beans a better flavor. The combination of both flavors makes this dish a delight. Preparing it is very simple and fast.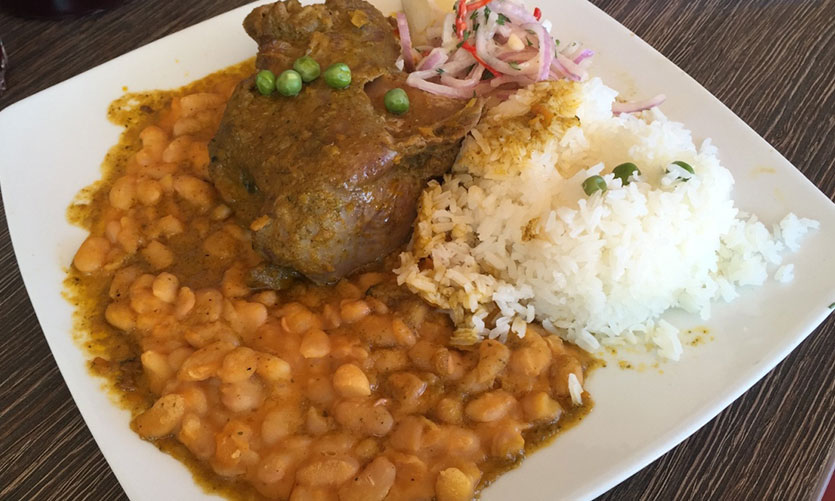 16. Rice with seafood
A dish of marine cuisine, which offers rice combined with seafood, totally a dish of the sea, where shells, mussels, squid, octopus, clams are the ingredients to prepare and taste this delicious meal.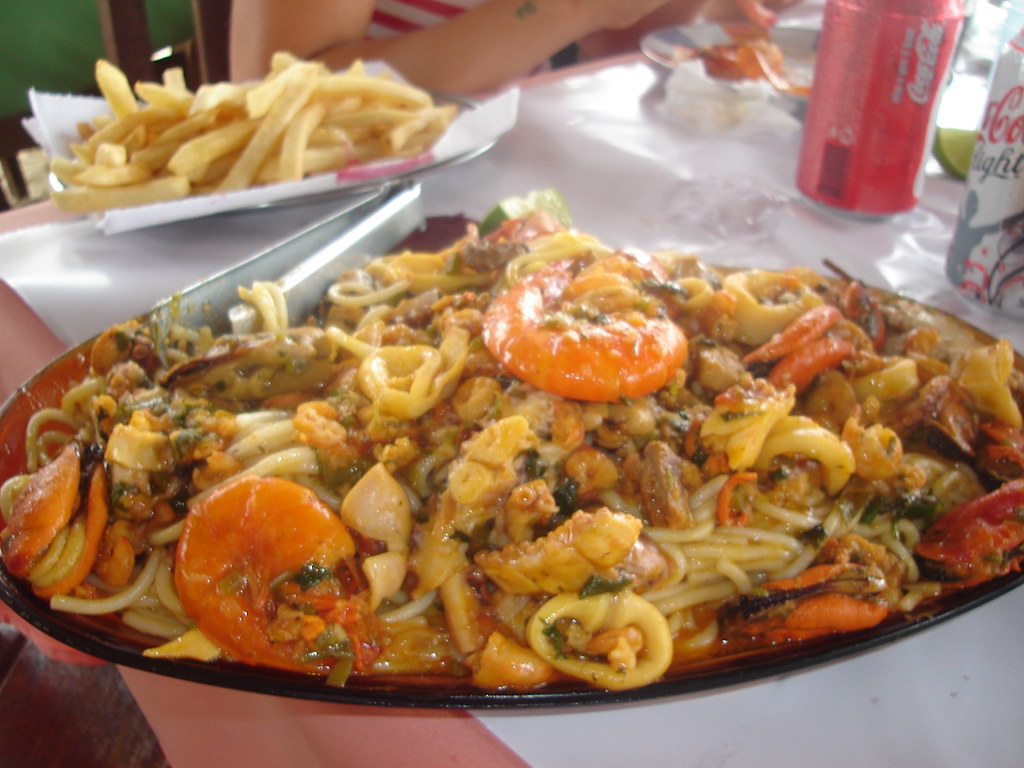 17. Chicken soup
It is a dish considered to replenish energy for the body, a magical Creole broth that is preferred when one has ailments, there are several places in Peru that above all serve this delight, this broth contains chicken, noodles, potatoes, hard-boiled eggs, Chinese onion , celery and oregano that mixed together have a delicious fusion.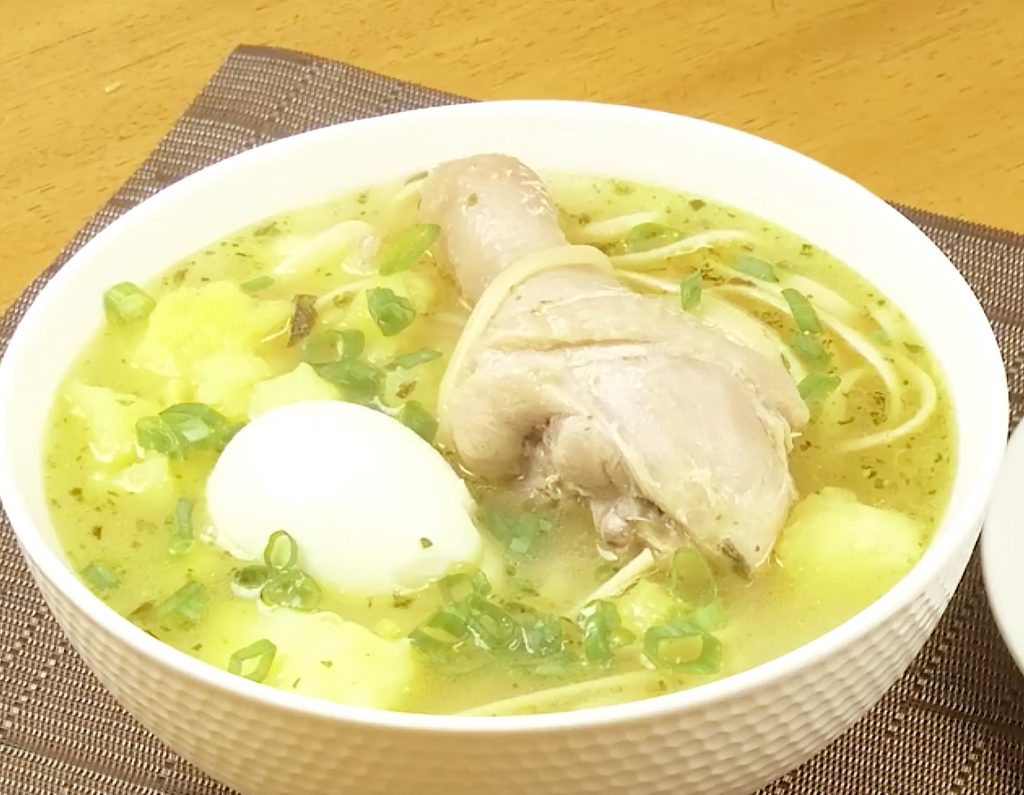 18. Salted loin
An inevitable dish to try, characterized by its simplicity of ingredients such as potatoes, meat and rice, making it a representative flavor in Peruvian gastronomy. This dish is the pride of the kitchen and is on thousands of tables. One of the dishes with Creole flavor and seasoning considered one of the best to taste.