EXCLUSIVE CAMPS
EXCLUSIVE CAMPS
We have the best camps in 3 different routes that are part of the experience towards tourist destinations on the Salkantay route, you spend the night at Soraypampa sky lodge where a night view accompanied by a starry sky is presented, so you can also find our domes in Lucmabamba and Collpapampa with fascinating panoramic views of the places.
In the different destinations, the possibility of settling in and resting in the domes becomes a more experiential experience and one that is closely connected with nature.
SORAYPAMPA SKY LODGE
Soraypampa is located in the district of Mollepata in the province of Anta and is the starting point for the ascent to the Humantay lagoon, it has a puna climate and icy winds with a pre-Hispanic path impacted by geological factors.
Soraypampa is located within the buffer zone of the Historic Sanctuary of Machupicchu, from Salkantaypampa to Abra Salkantay.
Soraypampa Sky lodge a camp that has 4 furnished lodges and individual beds, it has a heater for each lodge, electric lighting and plugs to charge your mobile phones or cameras, the view from Soraypampa Sky lodge groups a vegetation that includes a number of species o Biological forms, animal activity and the snowy landscape with the starry night full of them that are seen when spending the night is a fantastic option for camping.
General information
Location: Soraypampa– Mollepata, Anta, Cusco
Altitude: 3,900 meters above sea level
Other services: Dinner and breakfast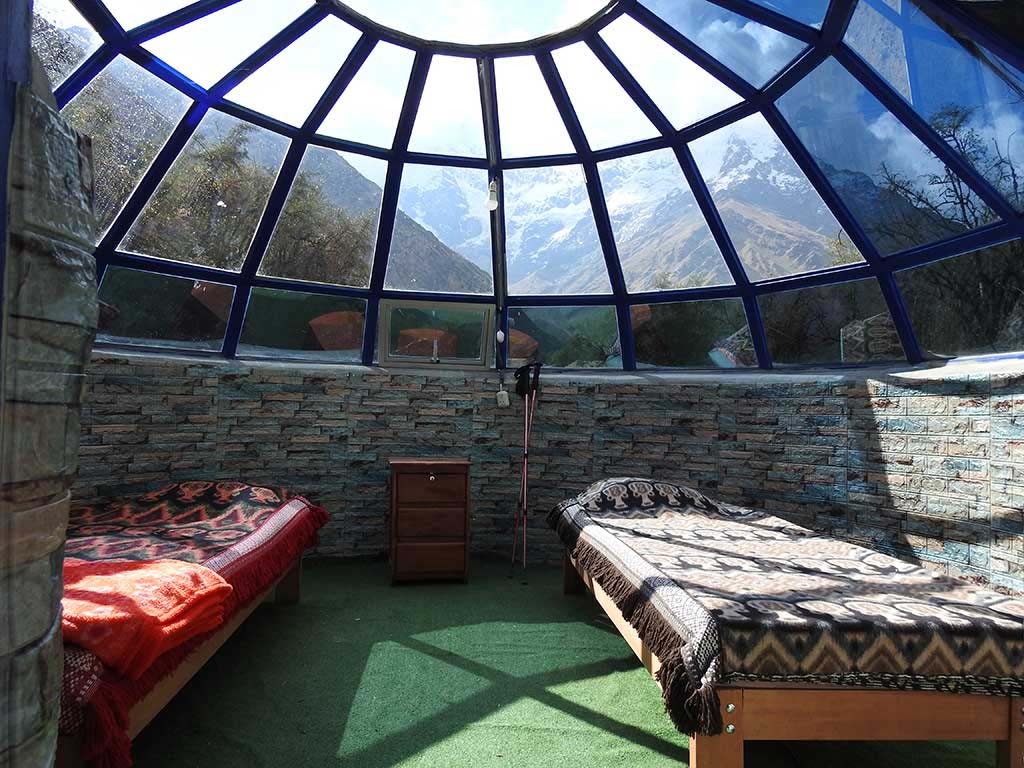 COLLPAPAMPA SKY LODGE
Located in the district of Santa Teresa, province of La Convención, Cusco region is the key populated center, where the road end is located, an area where there are a variety of camps for tourists who continue their journey to reach the archaeological center of Llactapata and head for to the citadel of Machu Picchu crossing the Aobamba river.
Collpapampa Sky lodge is a camp used for our Salkantay and Choquequirao route, where we spend the second night, it has very dense vegetation, however the natural environment and cultural landscape generates a suitable route and place to spend the night and camp in our sky lodge.
General information
Location: Collpapampa – Santa Teresa
Altitude: 2,950 meters above sea level
Other services: Dinner and breakfast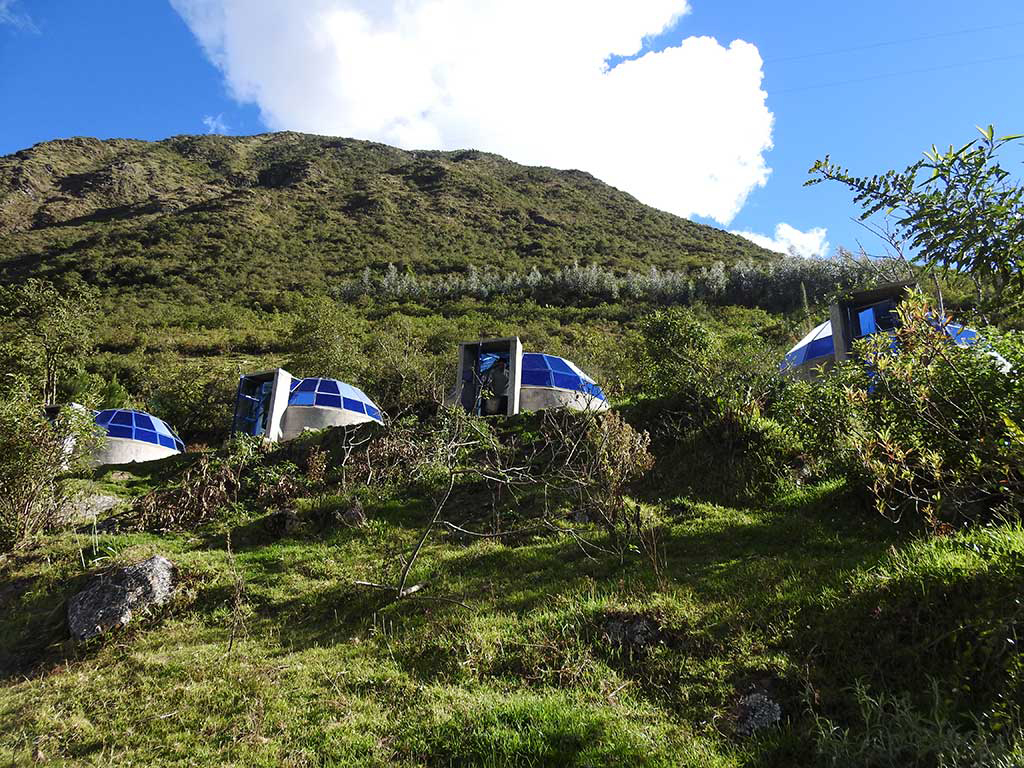 LUCMABAMBA SKY LODGE
Lucmabamba Sky lodge is a camp used on the 3rd day of the Salkantay and Choquequirao route, the characteristics of the climate and the soil offered by the populated center combine perfectly to generate growing conditions for coffee beans, as well as a comfortable place through from our lodges in the middle of nature to spend the night.
Lucmabamba Sky Lodge has 4 lodges, each one of them furnished, with individual beds, with lighting and plugs to charge cell phones or cameras. Up to 3 beds fit in each lodge and the view of the landscape of the area at night is impressive.
General information
Location: Lucmabamba, Santa Teresa
Altitude: 2,000 meters above sea level
Other services: Dinner and breakfast